Burrow Heights: Cool, contemporary and chic
A cottage, extended to twice its original size, with tiles and underfloor heating throughout…how could we not get involved?! The customer had recently purchased a quaint, countryside cottage and had big plans to extend and modernise whilst retaining some of the original features. They wanted ultra-modern, large tiles with minimal effect as well as programmable, electric underfloor heating in every room. We worked with the customer effortlessly to ensure that they got exactly what they required. The whole lower floor of this home is open plan so a requirement of the customer was a tile that helped to retain the light, airy feeling they had created. It was important that it had quite a contemporary, minimal look and feel to it so that it would highlight and contrast against the original features of the house they had retained. They chose 'Icon Perla' in 60x60cm format which worked beautifully, enhancing the exposed original brickwork and complimenting the new grey, high-gloss kitchen. The minimal, clean look continues upstairs, with an 'Icon White 60x60cm' tiled landing and bedroom floors, teamed nicely with more exposed brickwork and wood beams. This home is well finished off with the en-suite and main bathroom tiled in a smaller 30x60cm format of the 'Icon' in both Beige and White with complimenting mosaics.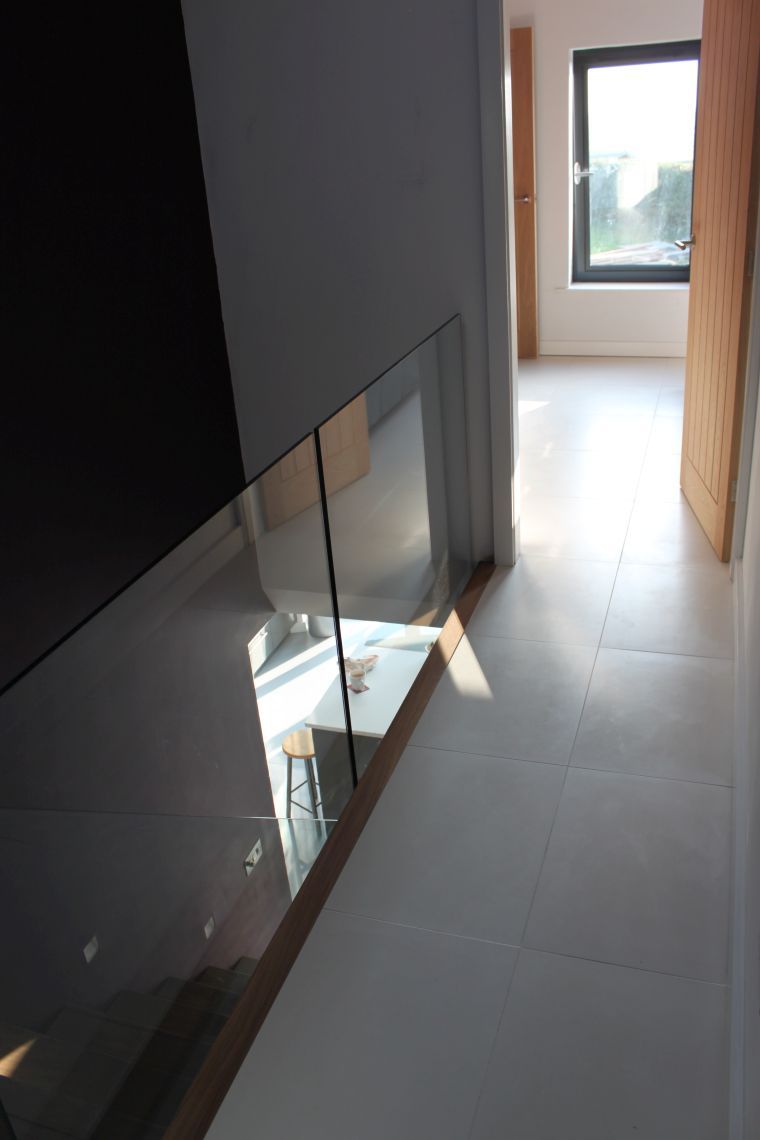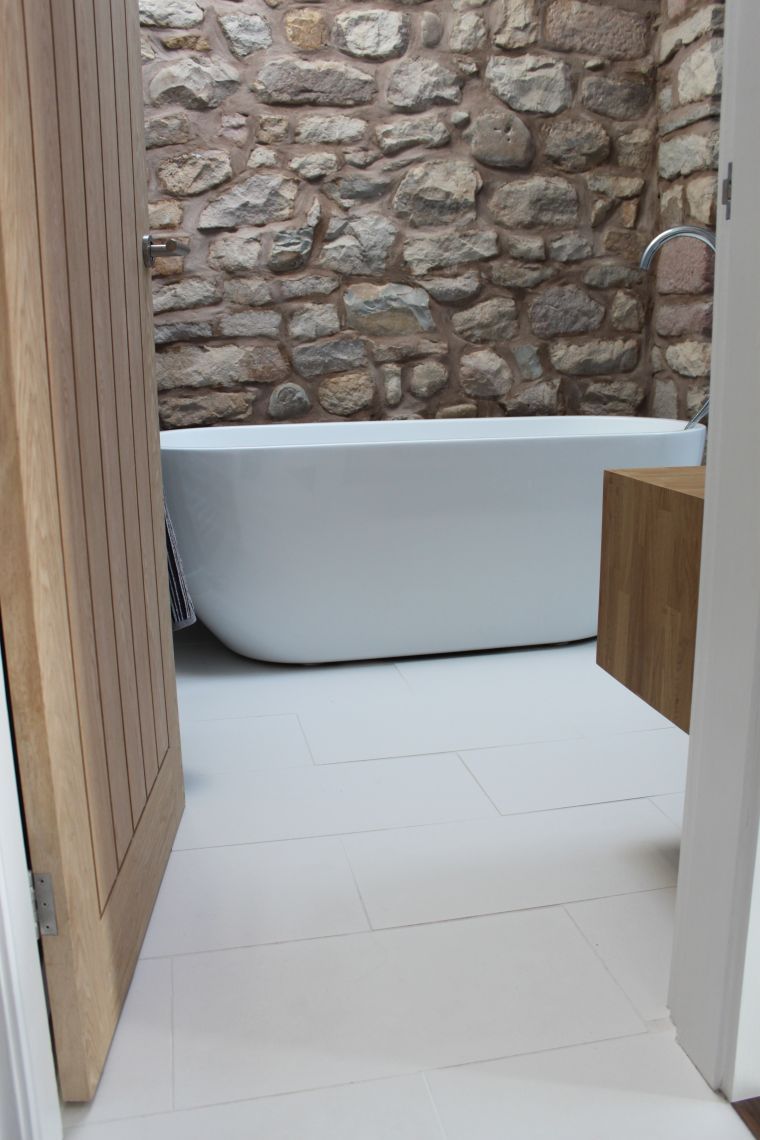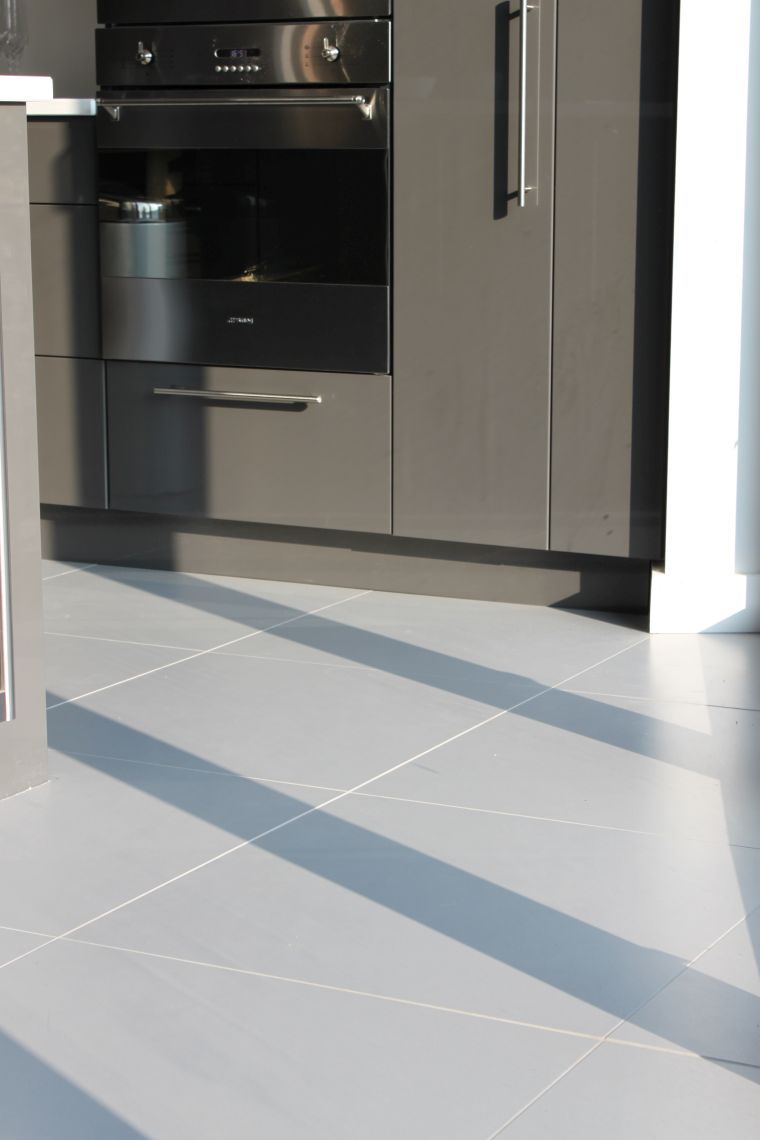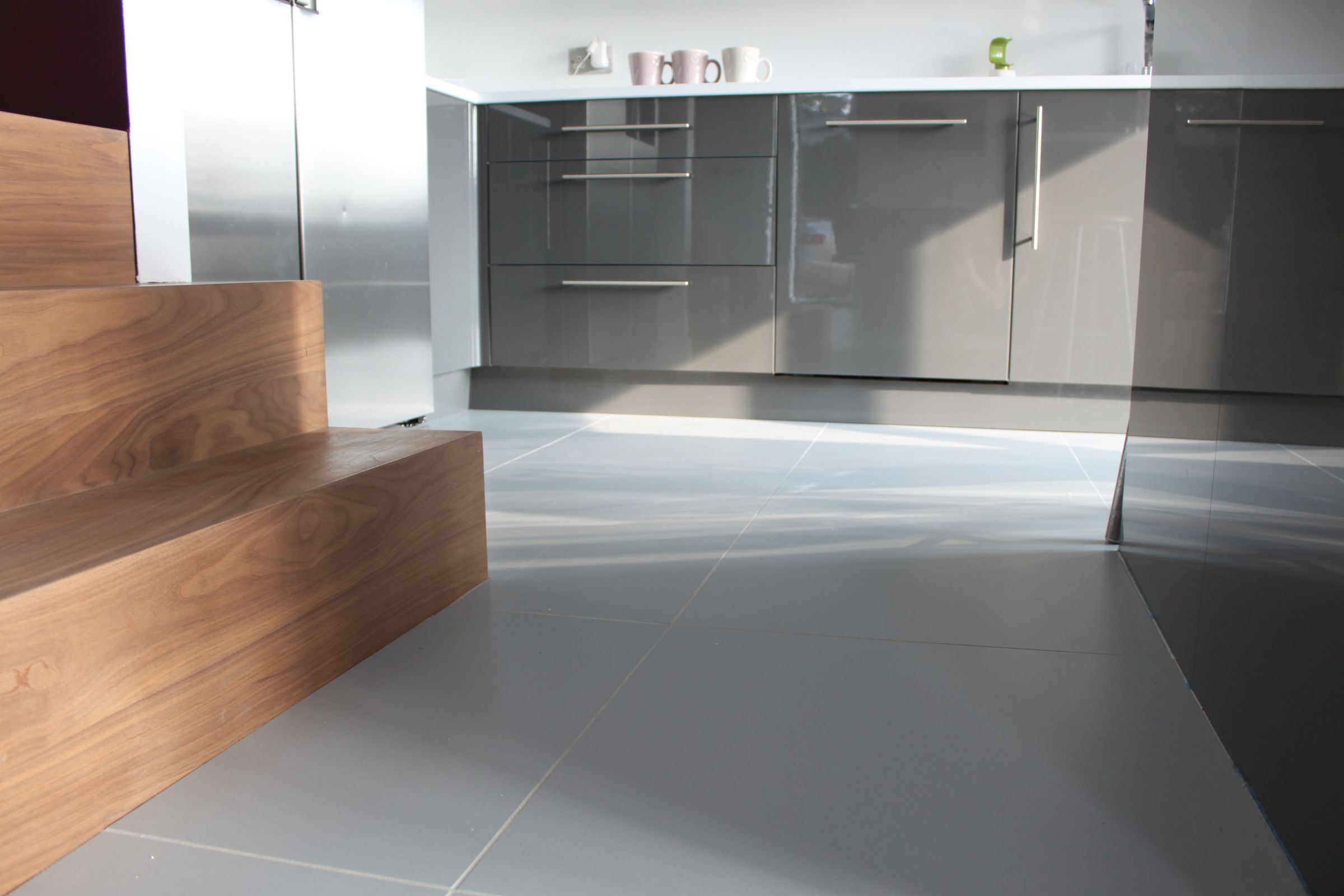 Rees Tiles provided DEVI Underfloor heating for every floor surface in this house. Each room has a programmable DEVIreg™ Touch thermostat, giving the customer full flexibility to set temperatures on various days and time patterns plus an option to set when they're away. It also has a room temperature sensor which can override if the set room temperature drops. What are the benefits of underfloor heating…put simply, heat rises! Radiators circulate hot air which subsequently becomes cold by the time it reaches your feet. DEVI Underfloor Heating distributes heat evenly over the whole floor providing appropriately pleasant warmth for your feet, body and head. Typically, underfloor heating makes it possible to lower the average room temperature by 2º C without affecting the degree of comfort. This means that temperature can be reduced by around 10% - both an economic and an environmental advantage. The customer took advantage of the Fugalite Grout we stock to ensure it looked just as good as they day it was installed in years to come. Simply wipe clean and the grout is back to its original colour, any spillages just clean right up and leave no lasting marks or stains as the grout cannot be penetrated.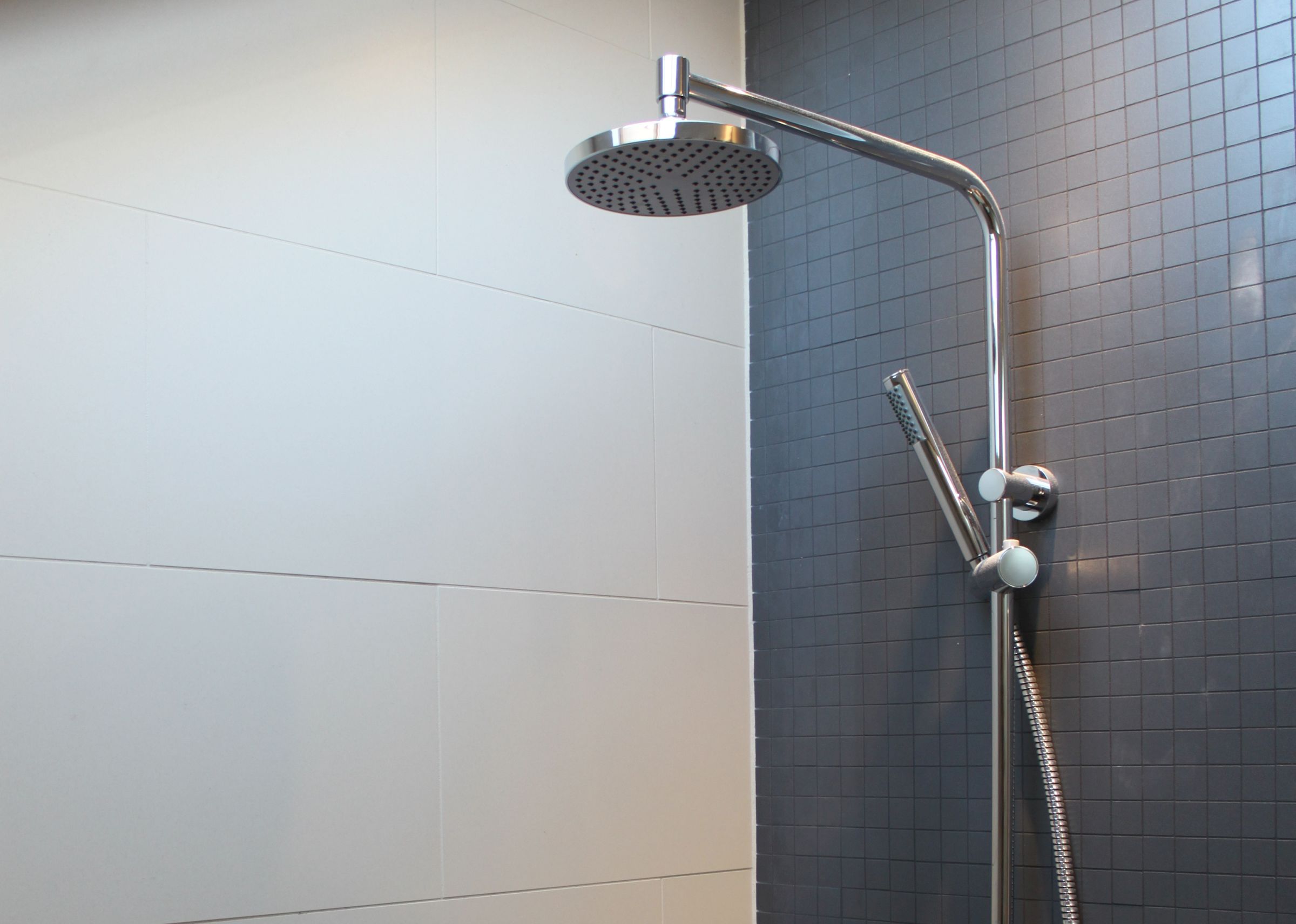 "Patient and helpful with a beautiful outcome! We were searching for the perfect shades and texture for the floor and bathrooms in our new home, which we finally found thanks to the expert and friendly team at Rees Tiles and Flooring" comments Mrs Wanless. "From start to finish they were wonderful, delivering tiles and underfloor heating when we needed them so the fixer could keep to the planned timescale at our end. Great service and amazing products."