Countryside open plan living, Forton
Mr and Mrs Tillotson bought an old bungalow in Forton and had BIG plans. Situated with views across the green countryside, they wanted to make the most of the stunning scenery from the rear of the house and garden. They knocked the lower floor of the house to pieces and added a superb extension and completely reconfigured their home.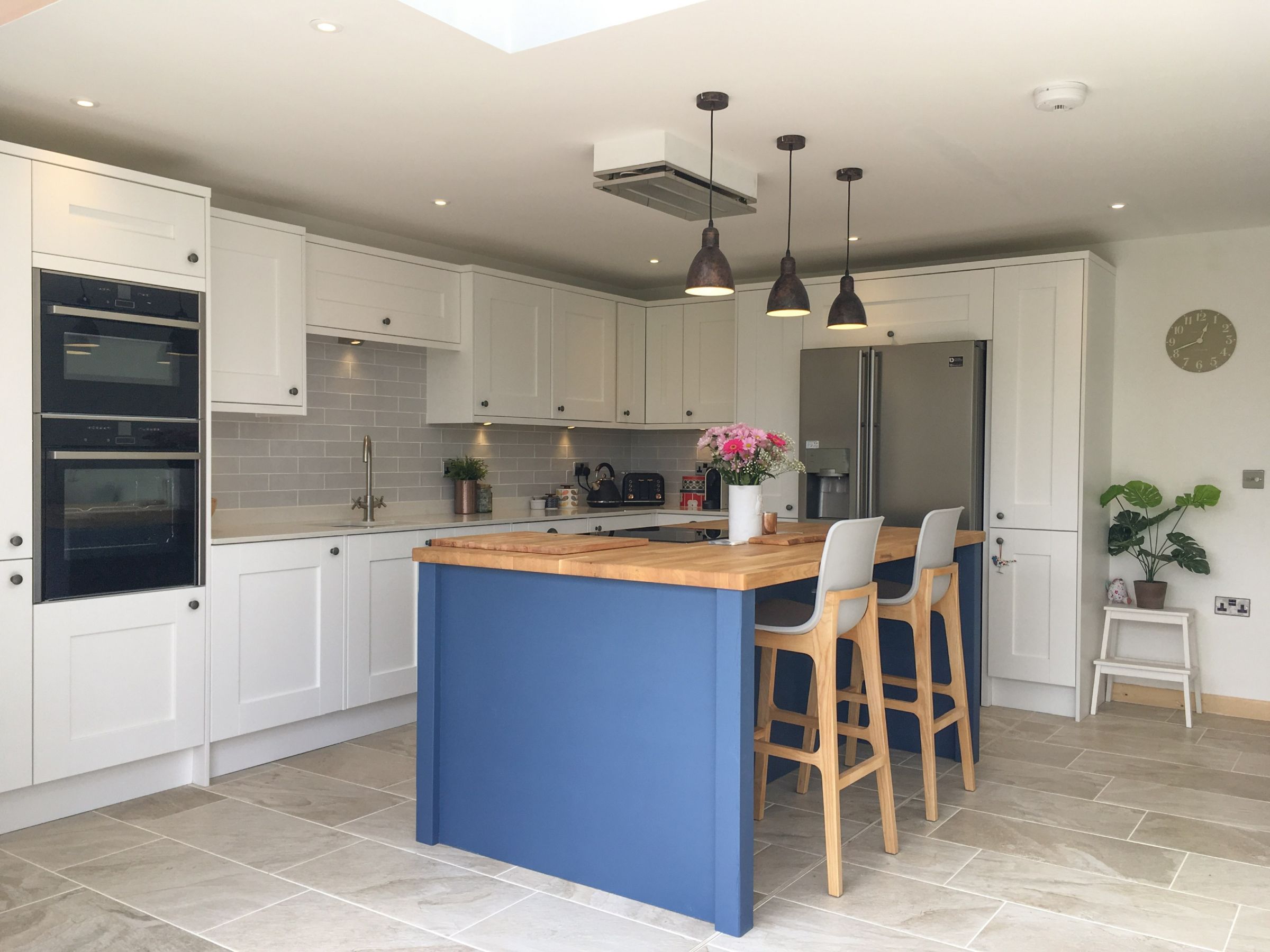 The first room we will focus on is the sizable kitchen-diner/family space at the rear of the property. Once two dark rooms, now a full open plan living space with an extension, bi-folding doors and views across the rolling Lancashire hills. Light floods through the bi-folds, filling this room with brightness and that, teamed with the light colour palette of the kitchen, creates such a warm and inviting space. The floor has been tiled entirely with Universe Arena - a light, textured stone effect tile. This tile compliments the kitchen units and worktops beautifully and flows through the space really well. Behind the worktops, the splashback area is tiled from top to bottom in Poitiers Moonlight, a 7.5x30cm gloss tile, great for reflecting all that light. This tile sits alongside the country kitchen vibe perfectly and everything just slots together like it was meant to be!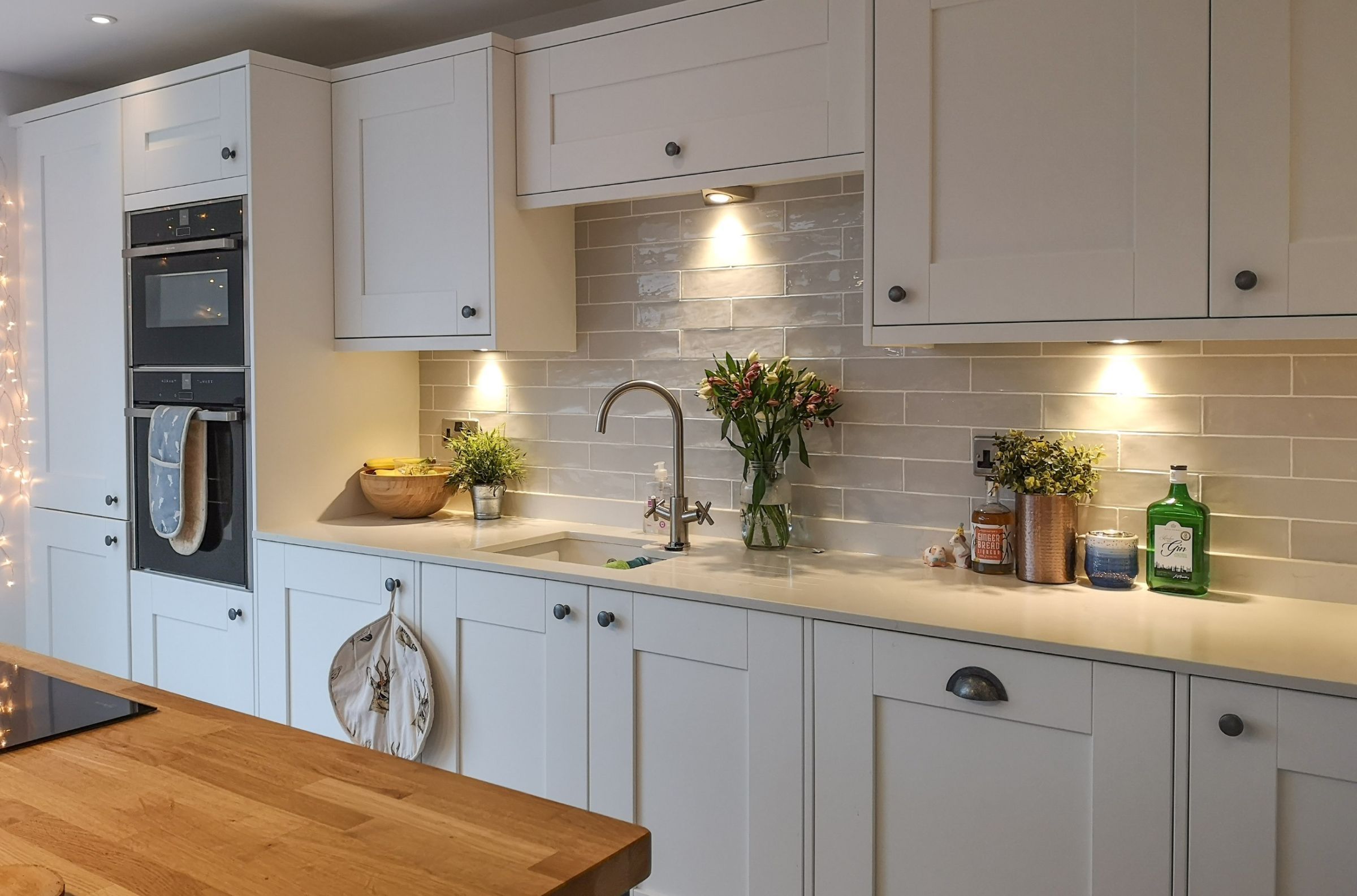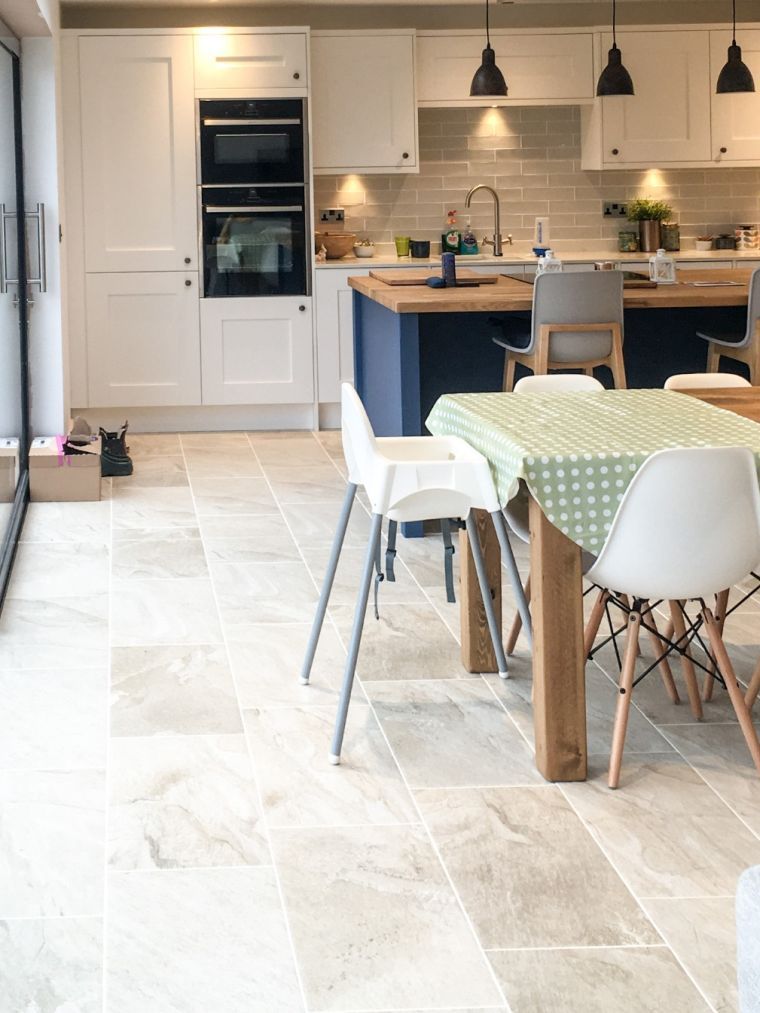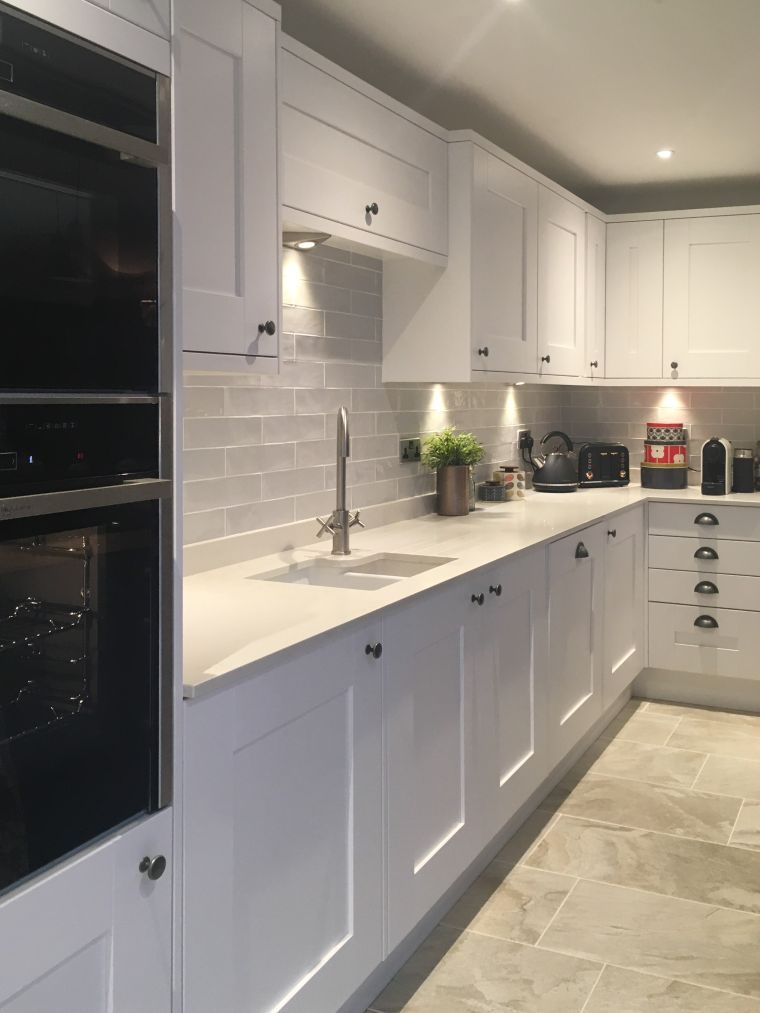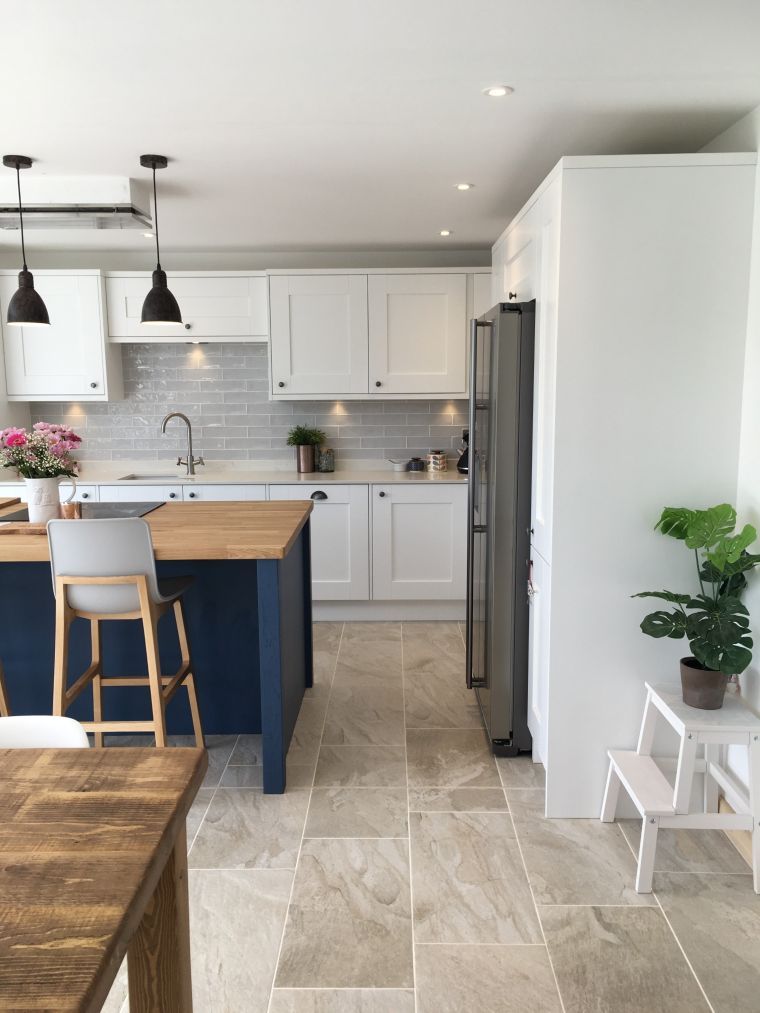 Moving on to the downstairs WC. This space was small and just required some splashback tiles for the basin area. As Mrs Tillotson is a creative sort, she wanted something with character and colour to go with some fantastic wallpaper she was using in here so she selected Bombato Enzo. This 15x15cm tile comes in a mixed batch, full of colour and patterns and even has a rounded, cushioned edge. When tiled it looks like a squishy, patchwork quilt! So fun and interesting and definitely works superbly with the theme of the WC.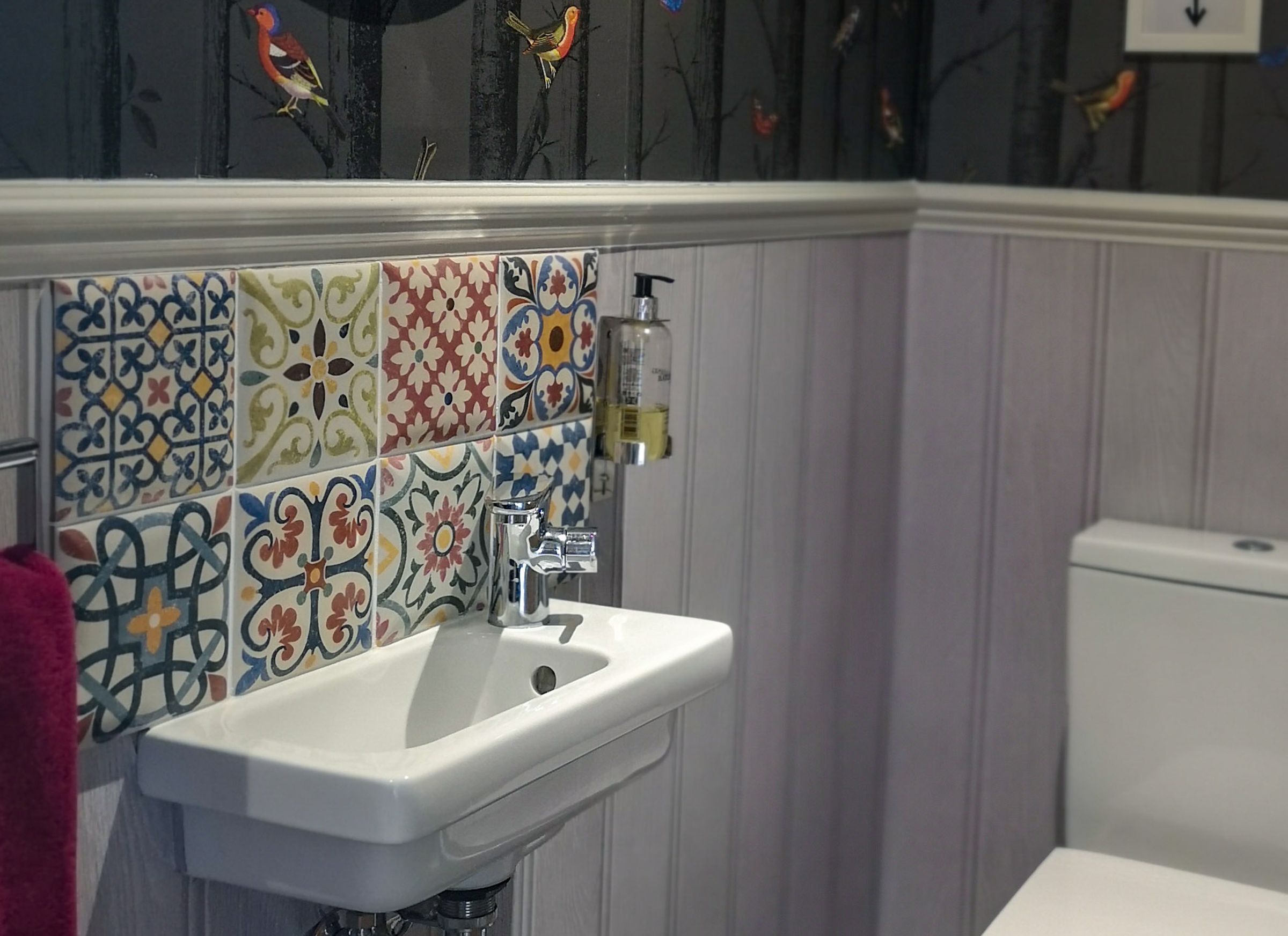 Finally, the family bathroom. This space was to be dark and cosy, make a statement and not date. As there is both a shower and a bath in here, they needed something that would accommodate the walk-in shower too. For this they chose Utah Slate, a dark, textured slate effect collection with the matching mosaic for the shower area floor. Two walls were fully tiled, one wall was ½ tiled and one wall just painted and the floor was completely tiled too. The dark colour of Utah Slate contrasted brilliantly against the white of the painted walls and the lighter coloured grout. For an added focal point (and a very practical choice), there were two niches created; one by the bath and one in the shower, ideal for storing lotions and soaps as well as decorative greenery. It was a pleasure working with you Mr and Mrs Tillotson, your home looks BEAUTIFUL!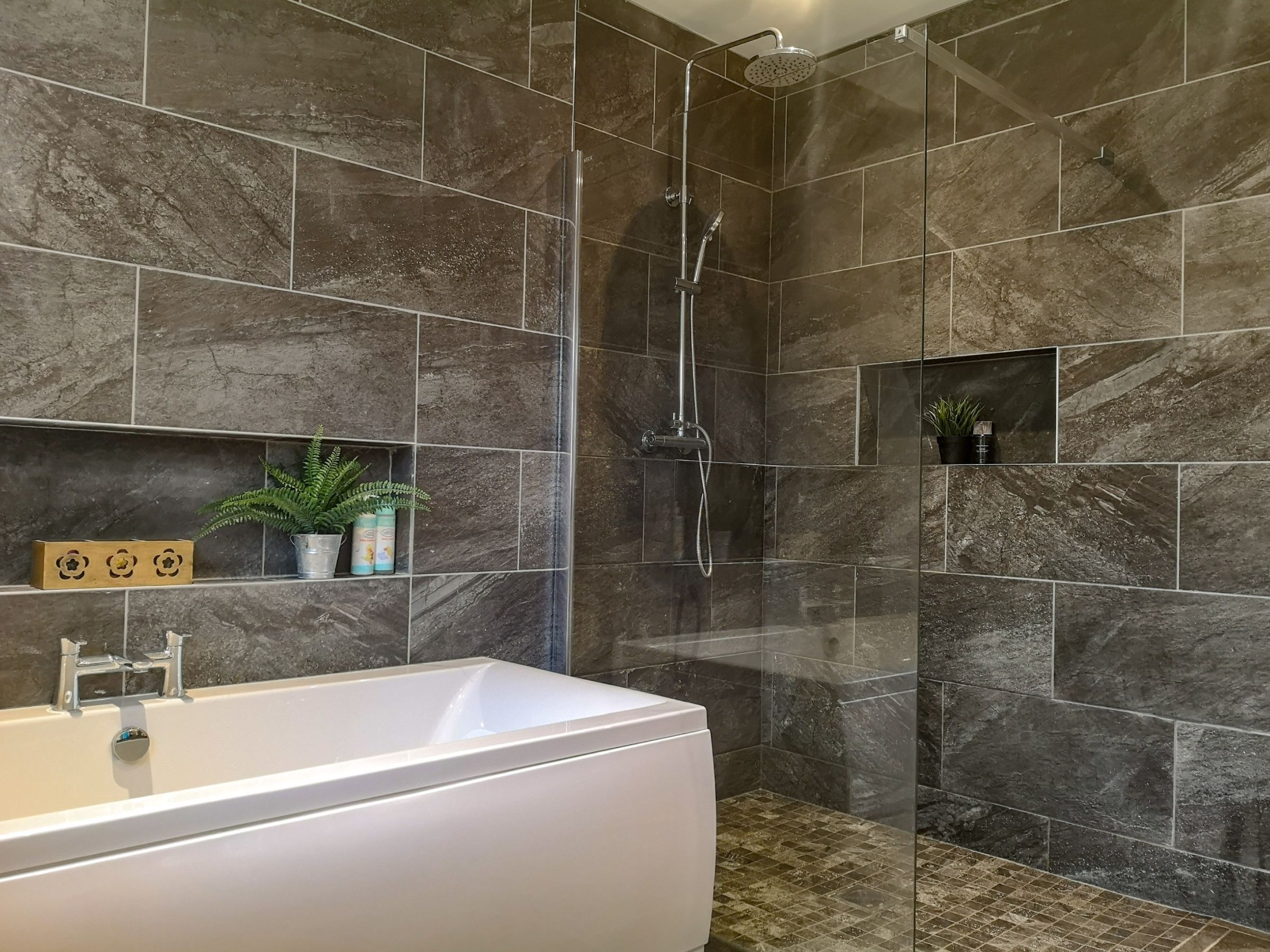 "The team at Rees Tiles were super. They were really helpful when choosing our tiles for 3 rooms in our refurb. We felt very confident when chatting to Holly and Steve about our ideas. They provided invaluable advice about all of the types of tiles we wanted. They were very friendly and gave us time to think about our ideas, even allowing us to bring in our kitchen cupboards to match the colours perfectly. Thank you!"