En-suite overhall, Heversham
Mr and Mrs Broomby planned to revamp one of their en-suites at their countryside home in Heversham village. The room had no windows so they wished to keep the tiles light but also a modern, contemporary theme. To make the space feel bigger we agreed on a large format tile as there's no denying that big is better when it comes to tiles. The bigger the tile the less grout lines you have. This tricks the eye into thinking the area is much bigger as it creates a bit of an optical illusion. There's also the bonus of less grout to keep clean. Large format tiles can sometimes be a bit of a daunting prospect but they are such a great option to consider.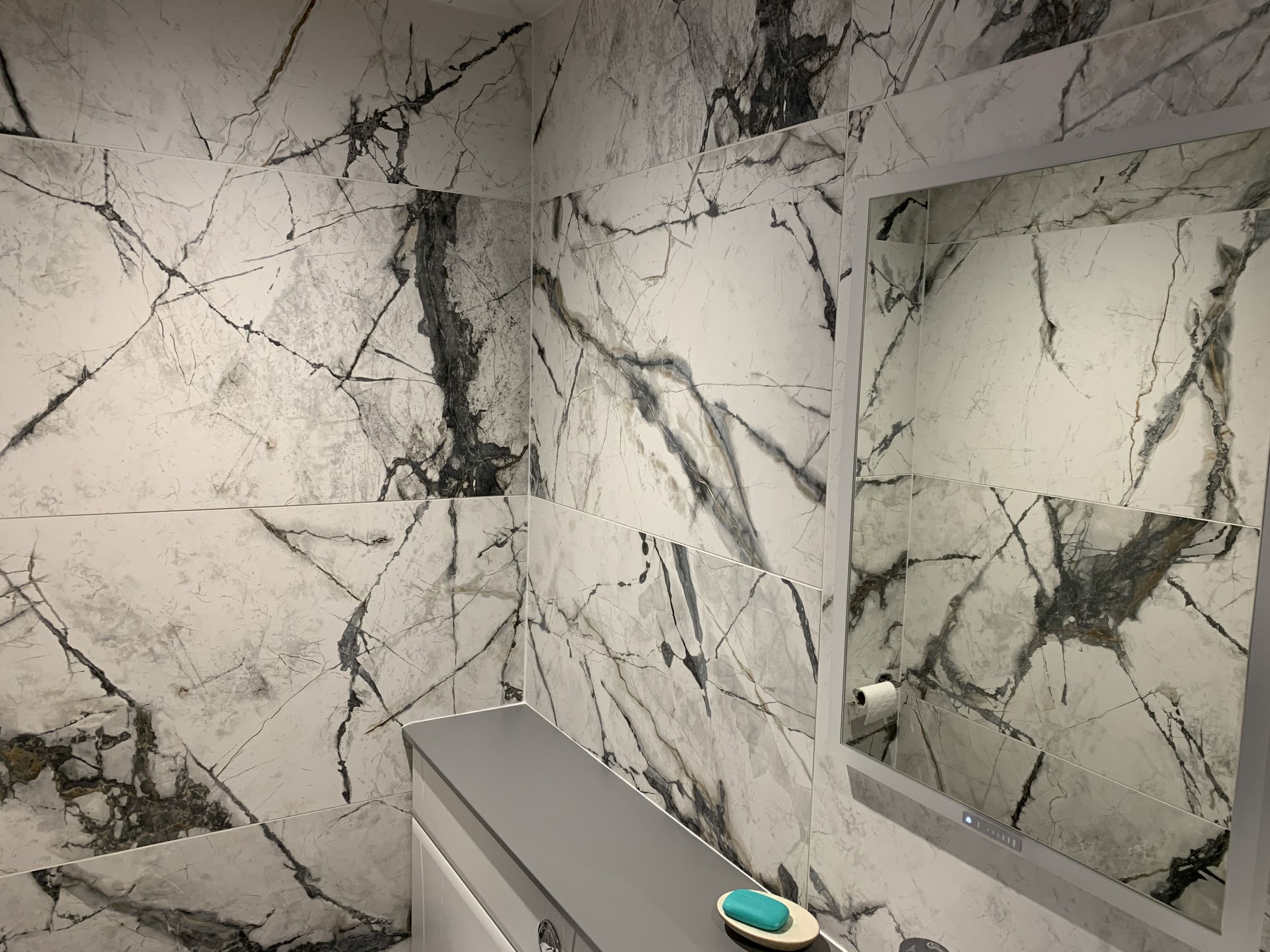 Invisible White by Imola was the perfect choice for this en-suite as it's 60x120cm dimensions fit the width perfectly. The brilliant white colour on this marble effect tile instantly brightens any space and the grey veining gives an immediate contrast. Mr and Mrs Broomby selected a stone effect LVT for the floor which complimented the grey veining perfectly and this particular LVT collection has the grout lines built into it for ease of installation. Invisible White is dramatic and eye catching, perfect to create that contemporary space the customer was after. It sits alongside the white bathroom furniture superbly and the finished en-suite is stunning!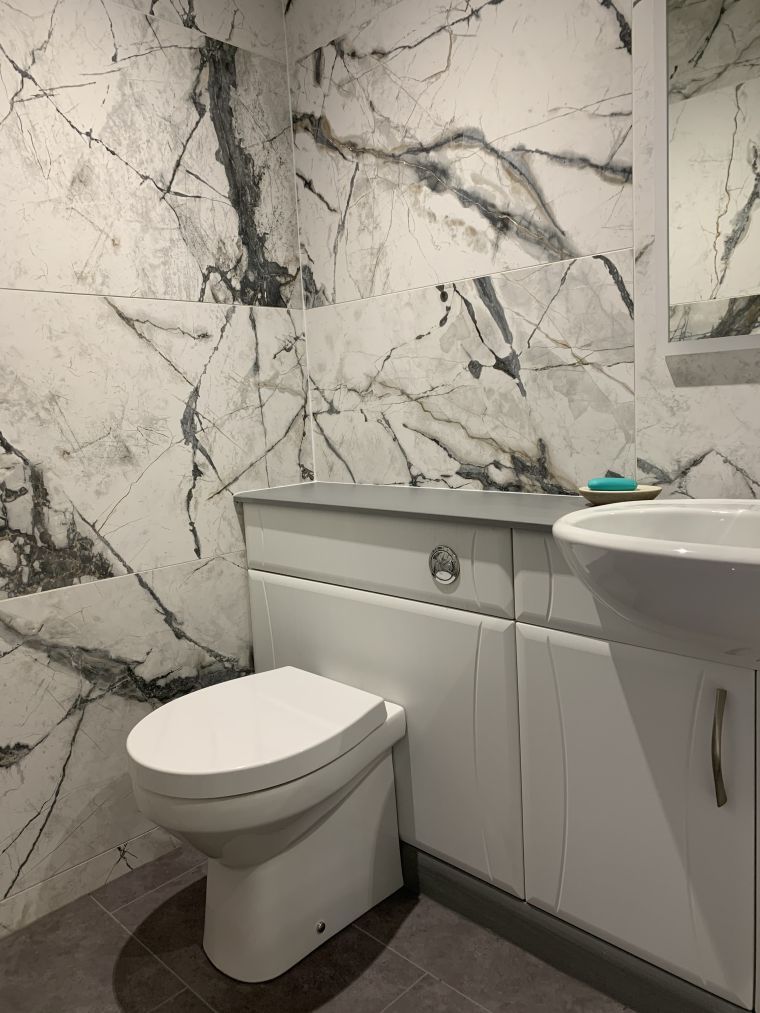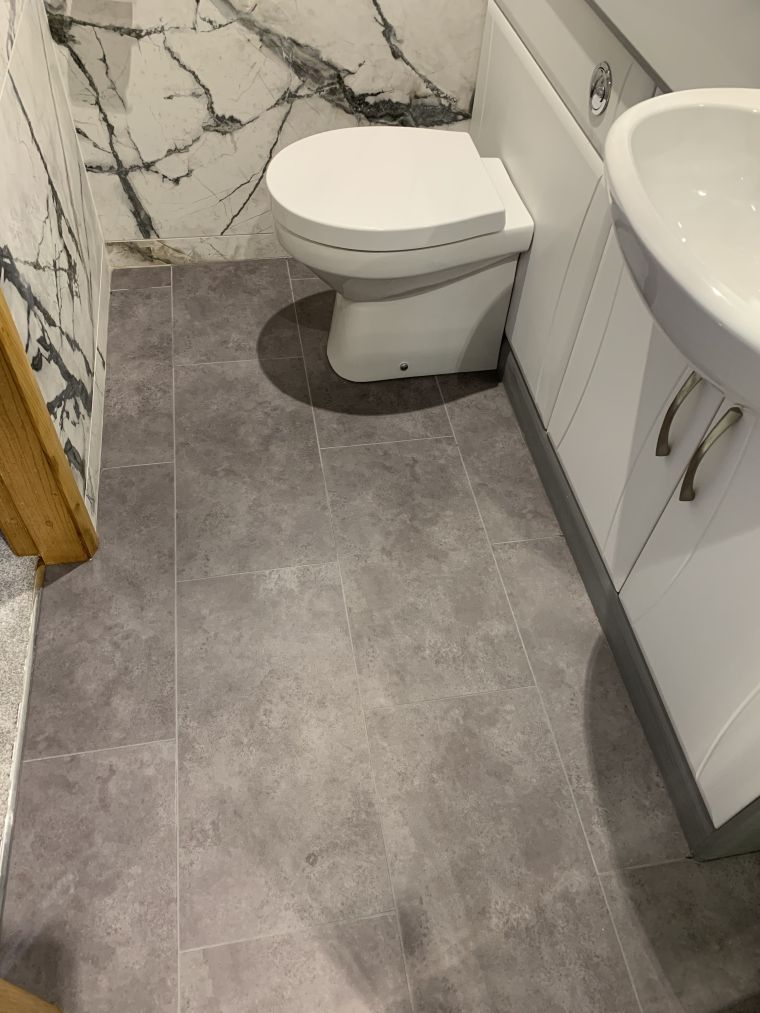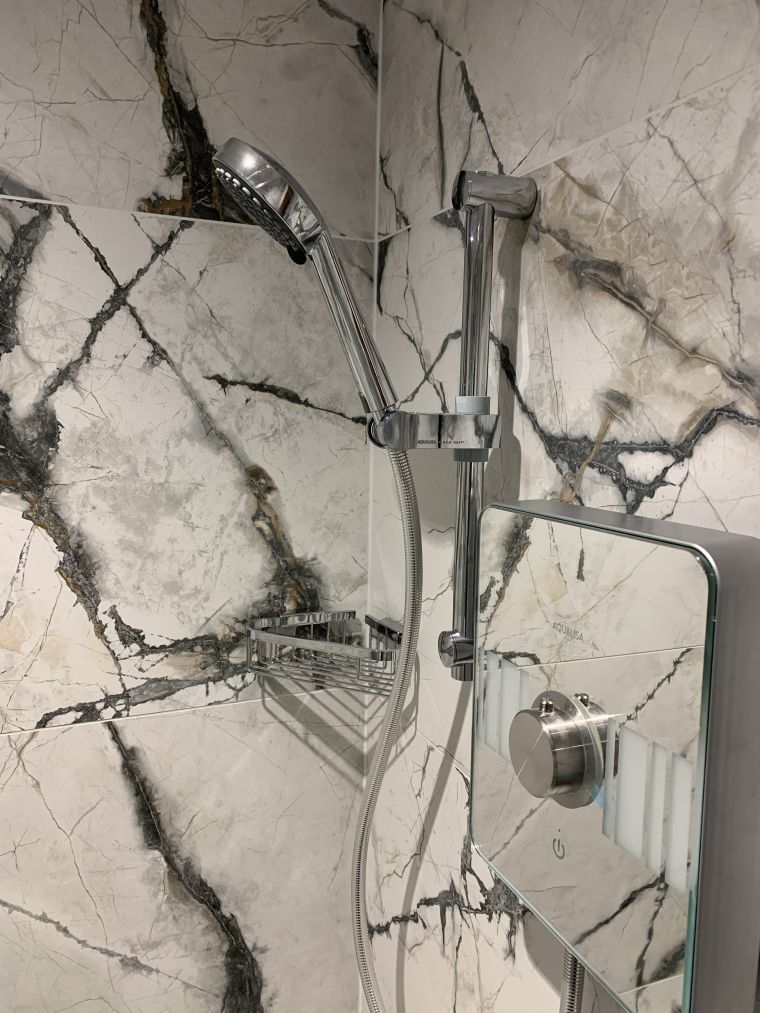 "We recently re-did our en-suite using a new range of tiles on the wall, Invisible White 60cm x 120cm, and stone effect LVT. These were all supplied by Rees Tiles and Flooring along with all the components needed for installation. We love the finished en-suite. Great showroom and knowledgeable sales staff. Thank you all!"