Creating feature walls with Stone Effect decor tiles
Stone effect tiles are still our best-selling style of tile here at Rees Tiles. We believe they are extremely popular due to the fact they require very little maintenance, which isn't the case with natural stone flooring. Porcelain and ceramic tiles are also a preferable choice as they absorb very little water. Low absorbency means they don't stain and mark like natural stone therefore there is no need to seal and treat them ongoing. All the beauty and look of natural stone without the hassle of maintaining it, just put install them and clean as you would clean any other surface.
A large proportion of tiles now tend to be made from porcelain, a very dense, white bodied clay, denser than traditional red bodied ceramic. Traditional ceramic and white bodied ceramic is just as good as it ever was for the record, just in case you thought we were completely Team Porcelain! Porcelain tiles have increased in popularity as you can use it on both walls and floor. This means you can use the same tile throughout your bathroom and you don't have to use a separate floor tile which traditionally was square in shape. The design and consistency flows seamlessly, creating an aesthetically pleasing space. Porcelain is also great for areas with high traffic because of its density so is an ideal flooring option for hallways, kitchens and living spaces, in fact you can even use some porcelain tiles outdoors!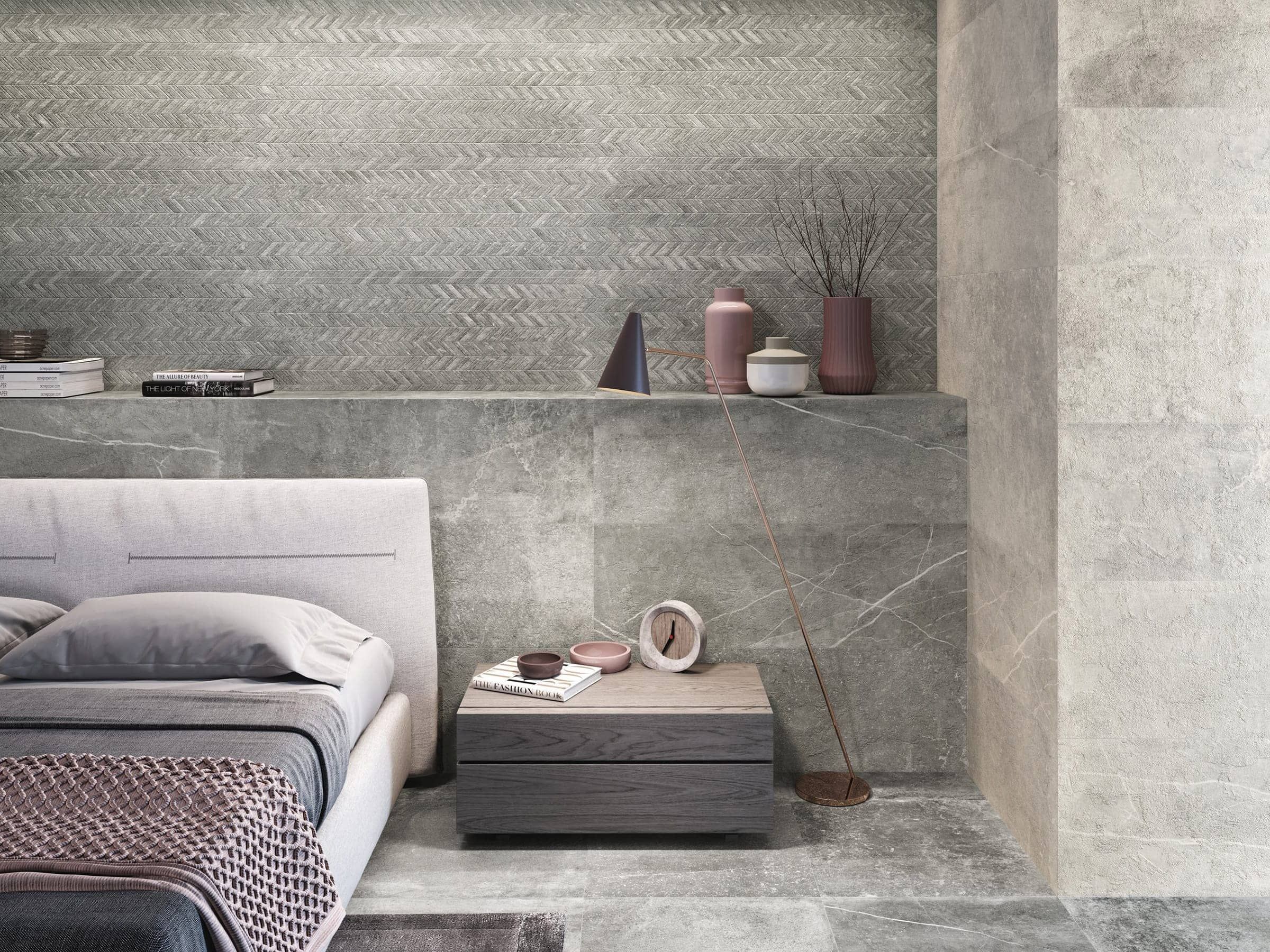 Feature Tiles
Stone effect tiles come in a range of different designs and colours intended to replicate all the varieties of stone available. As well as being available in a variety of sizes starting for 45x45cm and going right up to 120x120cm, our stone effect tile collections have many feature styles.
Split-face styles such as 'Centenar' collection are proving to be very successful with our customers as they can be used in areas that can get wet such as decorative feature walls in bathrooms. Natural stone split-face tiles can't be used in wet spaces as you can't grout them, whereas tiles such as the Centenar don't have any exposed space that water can penetrate and the edges can be grouted.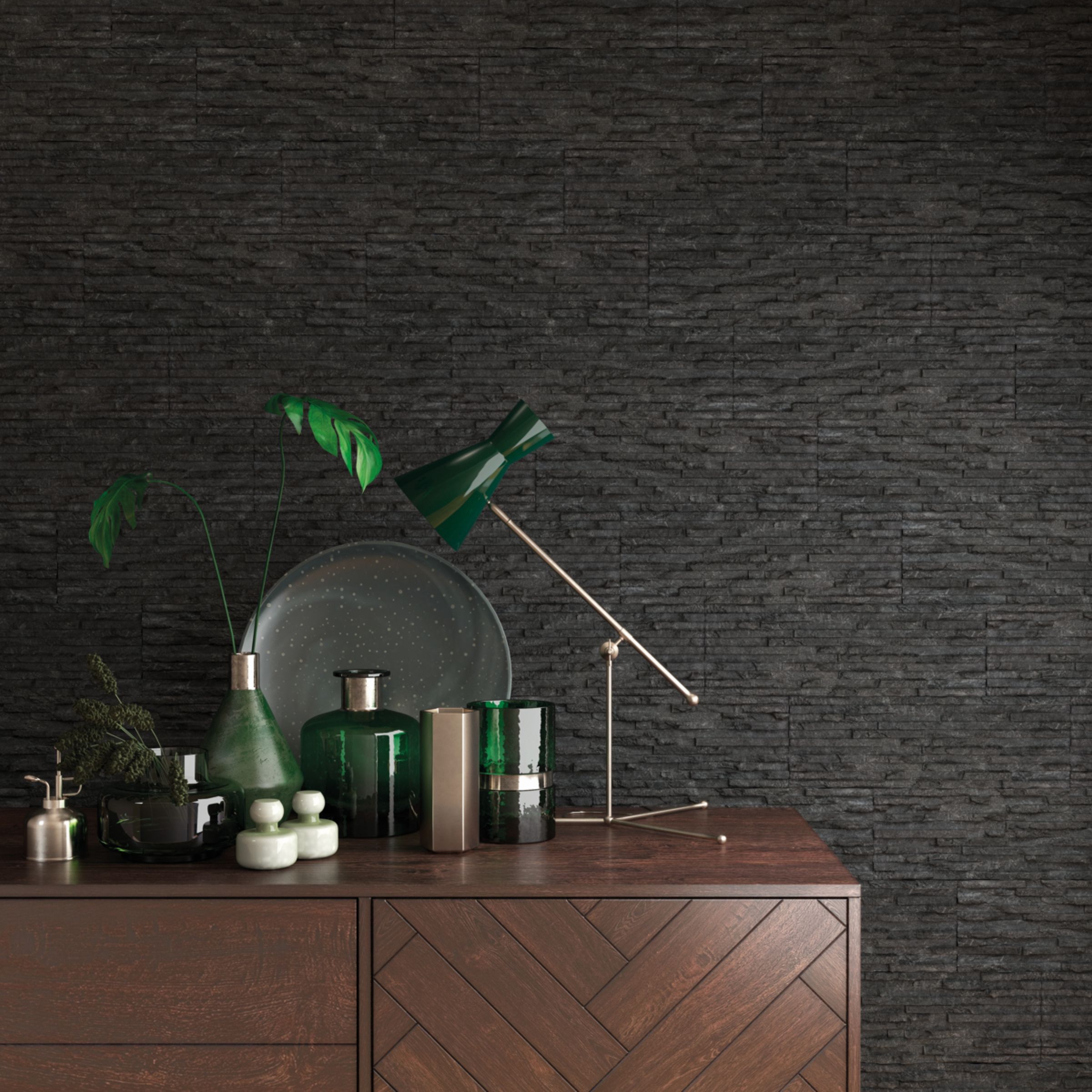 Ribbed textures are another way to keep with stone effect but create an eye-catching element to a room. This texture is present on the décor tiles of collections such as 'Himalaya' and 'Sunset' in our showrooms. The ribbed effect creates shadows and highlights as well as draws your eye to the design and you can't help but run your fingers over them when you walk past.
Lastly are tiles such as the 'Danubio' collection which have a 3D patterned décor available. Danubio has a standard tile of 32x90cm and a décor tile with an attractive swirl pattern. The decor tiles look stunning, create an amazing feature wall or border and carry the same stone effect as the standard tile.