Glorious Grecian spaces
When you think of a Grecian look, you immediately think of blue and white. I believe a large part of this is because your mind visualises idealistic images of Santorini where the stark white buildings contrast the vibrant blues of the sea and sky. Tranquil perfection captured in a split second. And whilst I'm referring to the exterior of the homes in Greek towns, the same look tends to flow into the interior of the buildings. A Greek styled kitchen or bathroom is easily achieved with some clever use of blue and white coloured tiles and paint.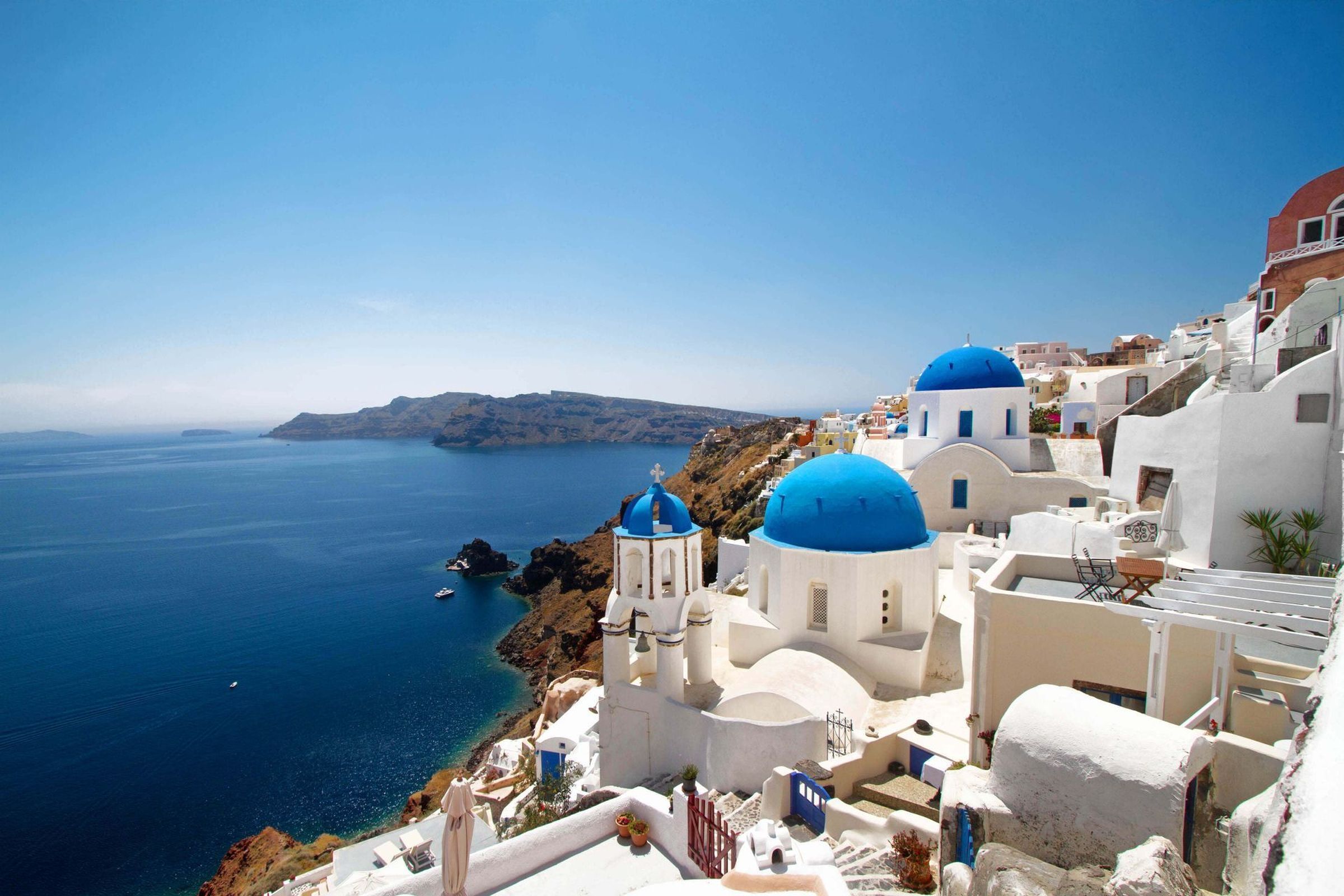 Patterned floors are a great way to get that Greek feel in your space, especially those with an ornate or floral effect to them, and teaming them with deep blue bathroom or kitchen units creates a flow of continuity throughout. The best way to finish it off is to go with a plain white for the wall, whether that's painted or tiled. Our Regal collection, which consists of 2 patterned tiles in a blue and white colourway, is perfect for a decorative, Grecian floor. Using these alongside a tile such as Sokar Bianco or Poitiers White, give a more contemporary finish as they're a longer rectangular style. Both of these are gloss finish so they reflect the light and instantly brighten a room.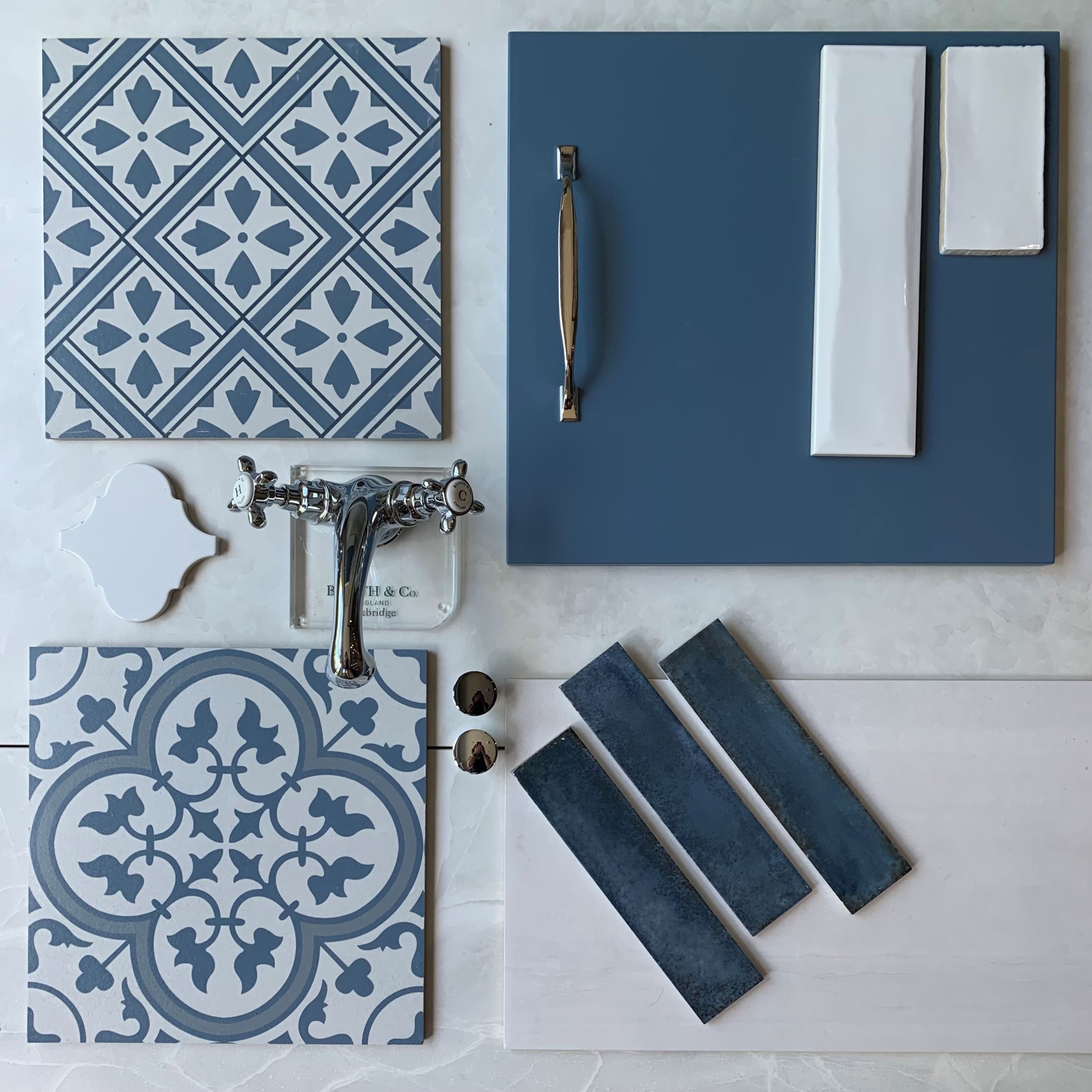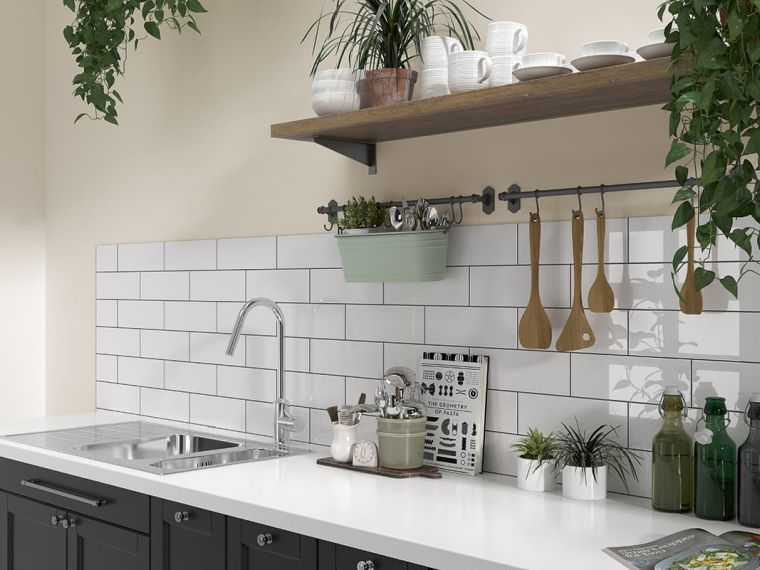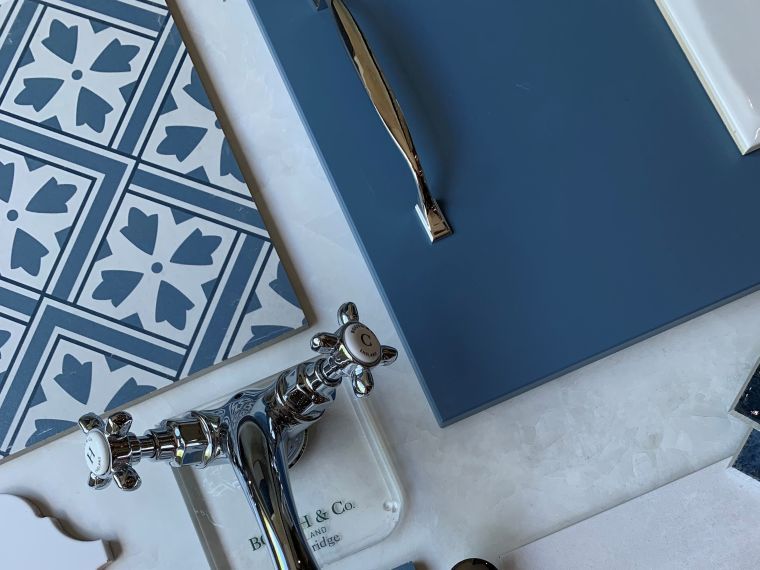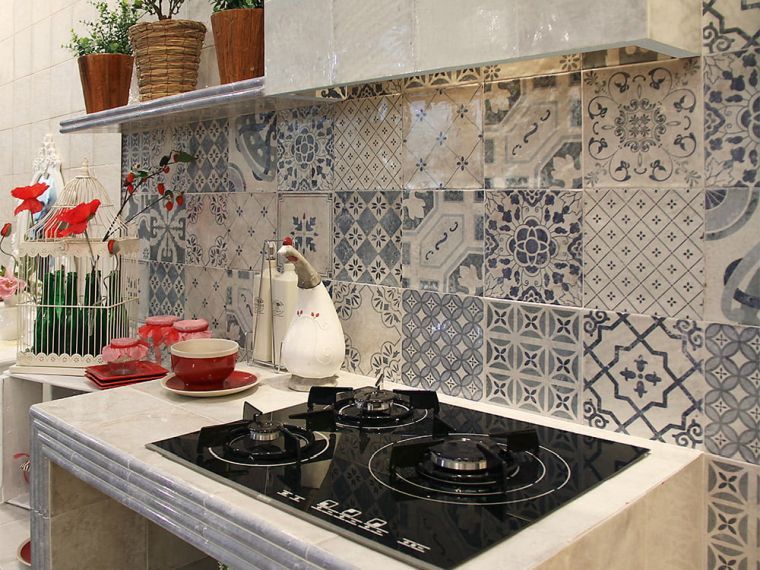 Or maybe you fancy bringing in a bit more blue to the space and keeping the rest bright and airy? This could work really well in a kitchen area with decorative splash backs featuring traditional patterned blue tiles such as 'Milano' or in a bathroom as a feature wall or panel like 'Metallic Blue'. Getting creative with a colour scheme is a perfect opportunity to bring in a theme to a room and, by using blue and white, you can really create an eye-catching pop of colour whilst retaining that Grecian look we so dearly love. Another fantastic tile that can be used is 'Art Seurat' by Pamesa as it has a floral and simplistic design similar to that of Grecian style, but it is contemporary and delicate so works really well in creating a focal point without being too overpowering. Compliment this with a simplistic white colour scheme and you are well on your way to creating that Greek vibe bathroom or kitchen.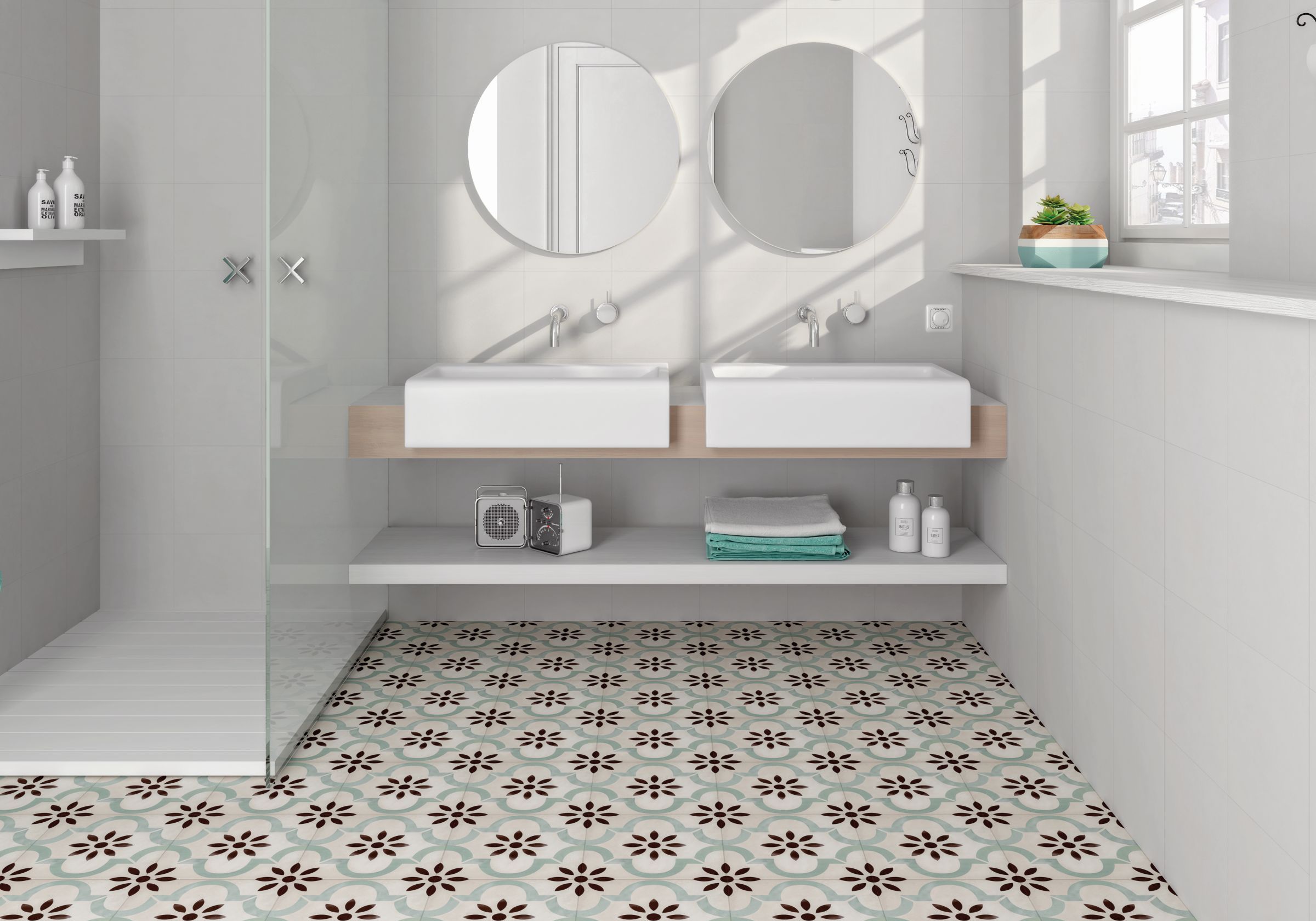 What about going for a full blown, wow factor bathroom and use patterned tiles all over the walls? Be bold and make a statement? There are so many brilliant factories on the continent for sourcing interesting, patterned tiles, ideal for creating unique looks in a room - a wonderful plethora of blue coloured décor tiles out there that you can use to bring a little bit of Greek into your home. Whether it's a glossy, patterned tile like the Taverna, a subtle floral design like Carino both by Mainzu, or a striking star design like Meraki by Bestile, you can really go to town with a blue statement tile.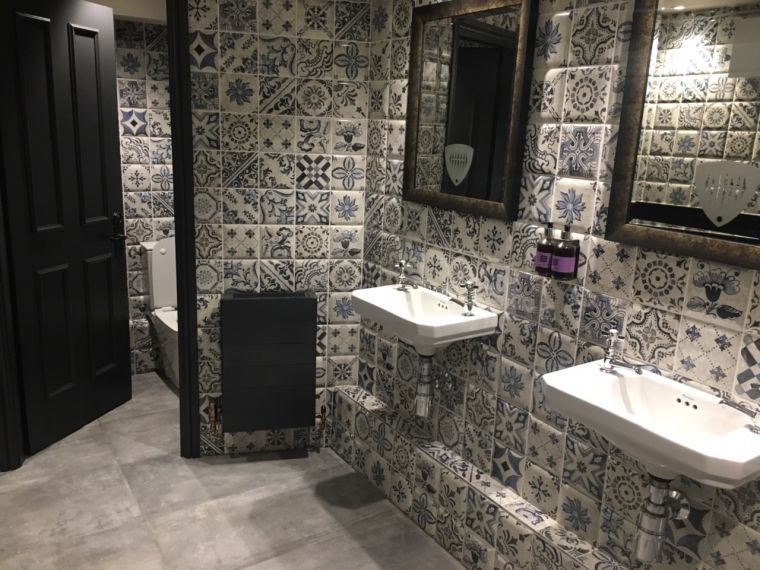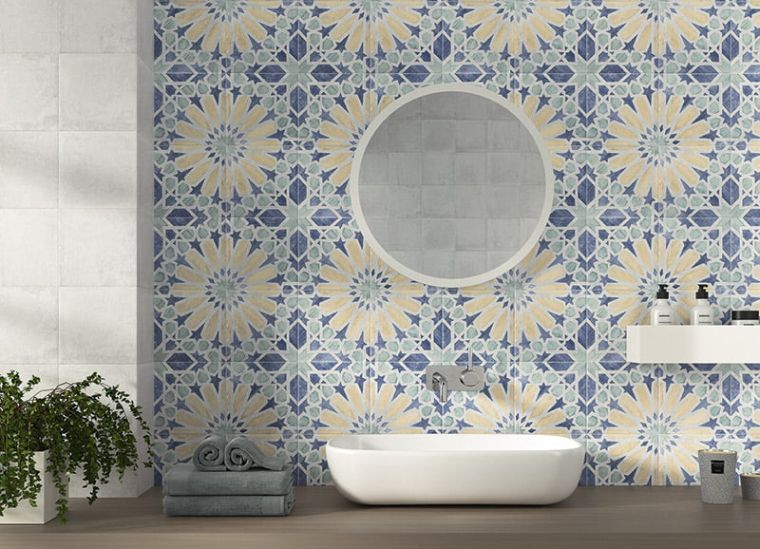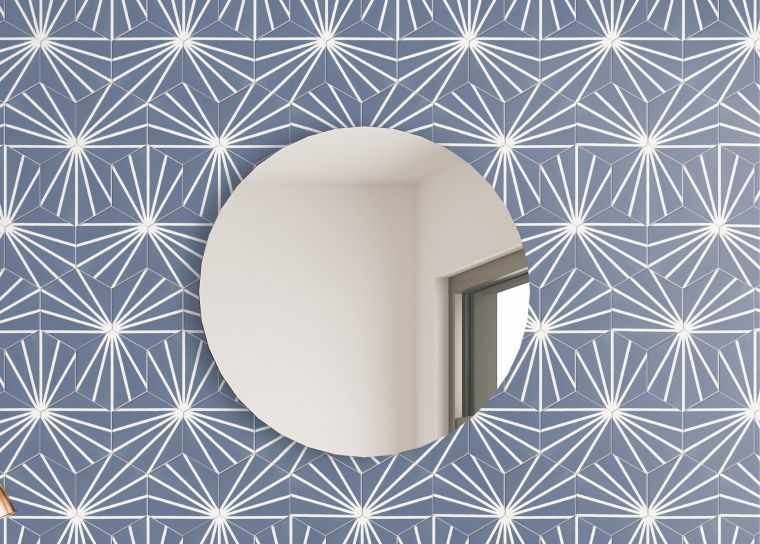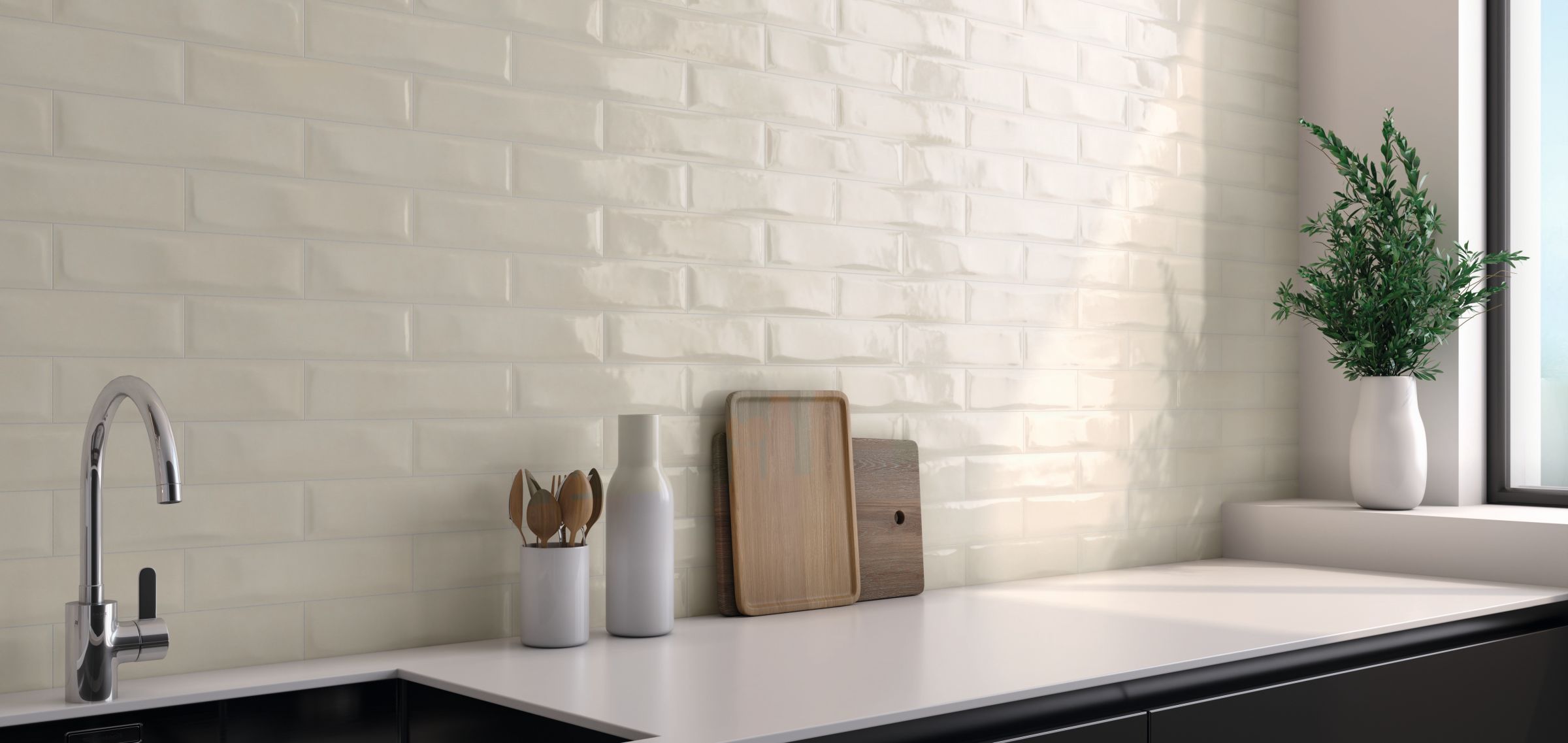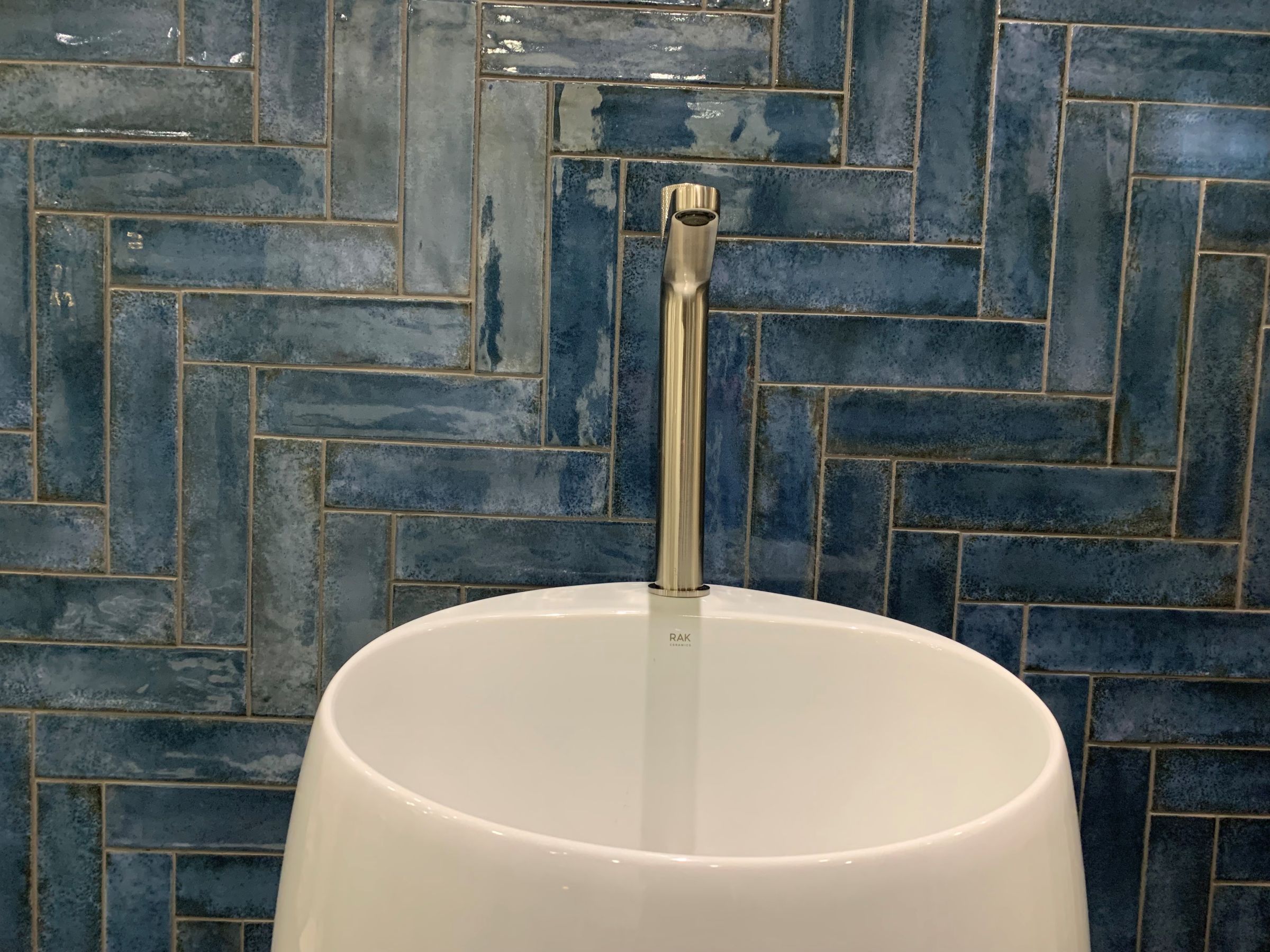 *All factories mentioned in this article are trusted factories Rees Tiles deal with on a regular basis. They all produce high quality tiles that we can special order if we do not hold in stock.