Japandi Style
You might be wondering what on earth 'Japandi' is? Well, it's a combination of minimalistic Japanese style and natural and neutral colourways you seen used in Scandinavia. The mix of the two styles creates a bright, airy, and calming environment…think simplistic, wood and white. Both themes have a large focus on muted colour palettes and slower, contented ways of living. There're a few key design elements you'll need to consider, and we are going to go through these to help to create a Japandi look within your home.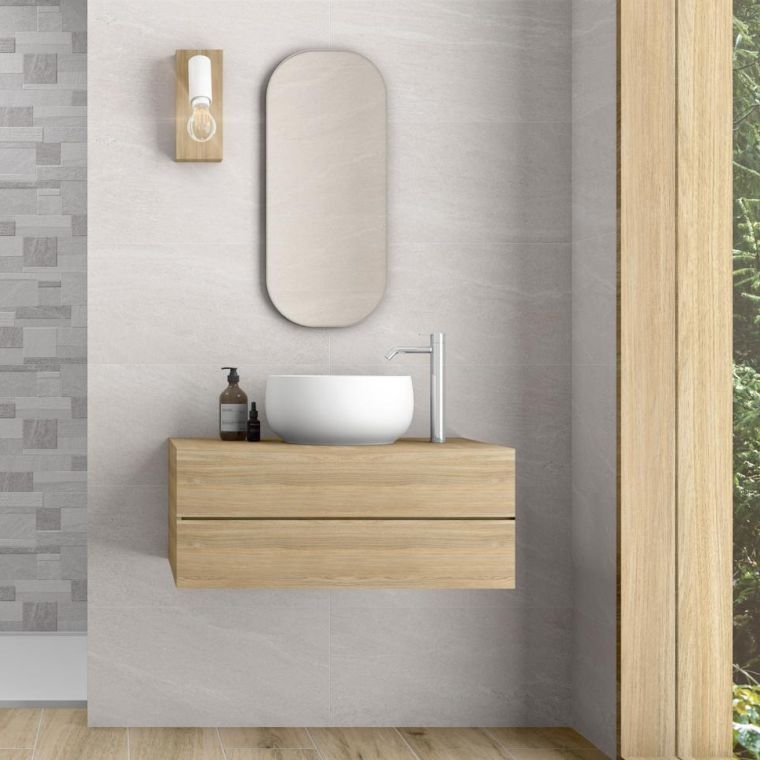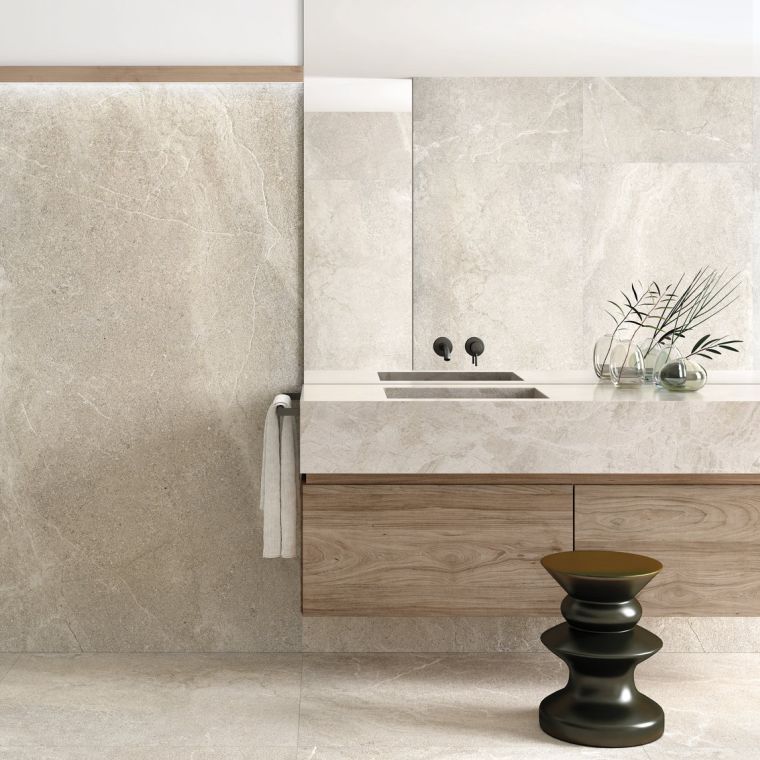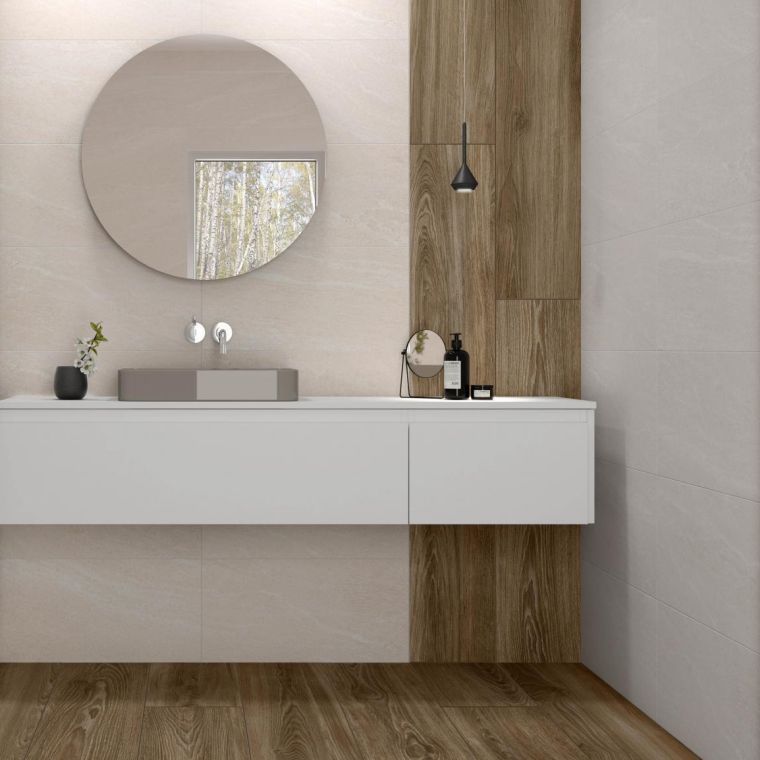 Keep it Natural
This is where the Japanese influence comes into play. If you study architecture in Japan, you will see that the use of wood dominates the structures. This is partly to do with the durability in natural disaster and ventilation in humid weather, but also because the Japanese see wood as a beautiful thing. Wood is valued and not painted as to show its natural state and keep themselves connected to nature. Create a perfect wood effect floor in home with long, lean Lumber planks from Aleluia Ceramica. These are both realistic and minimal in design making them simplistic and fuss free.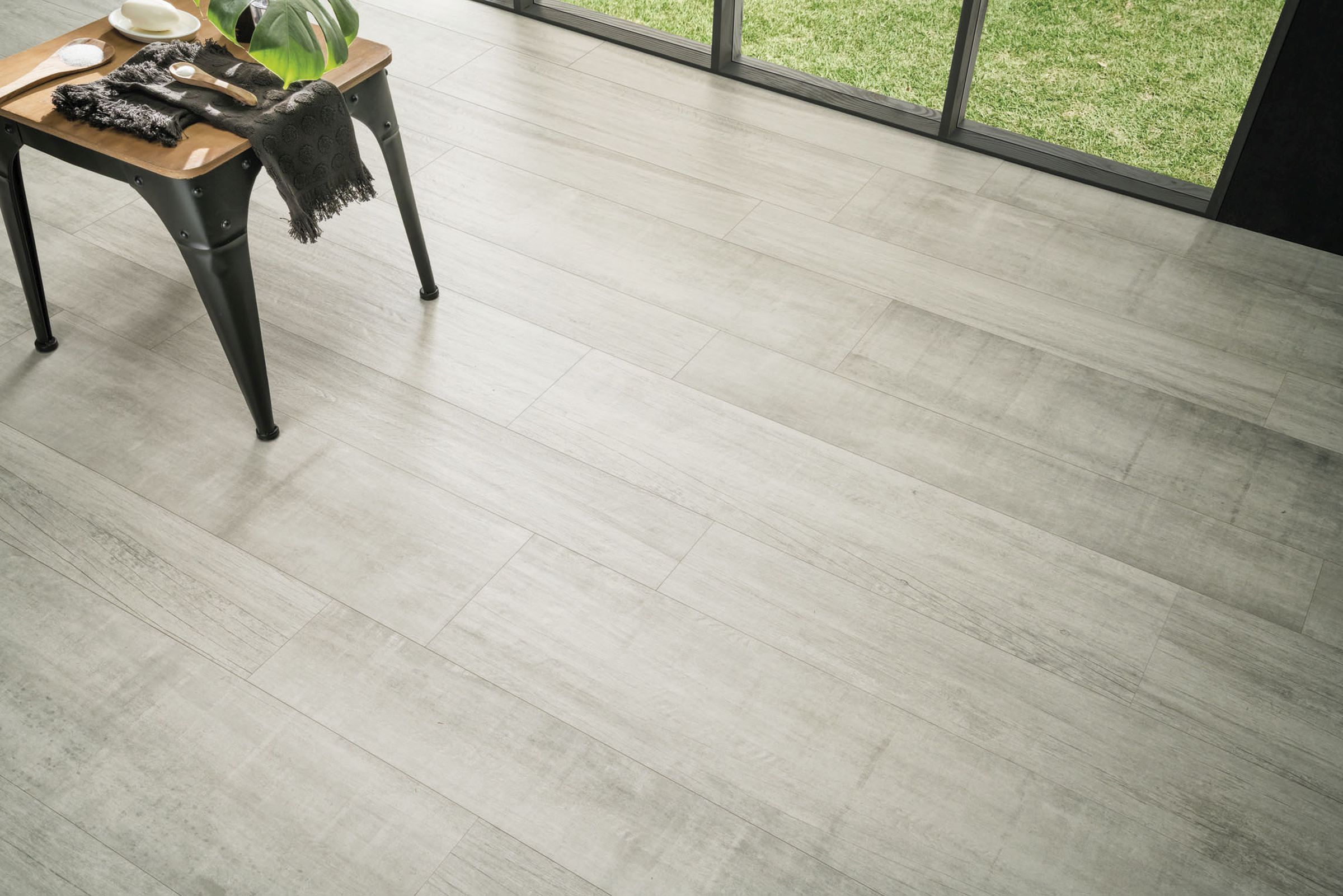 By using wood effect tiles in a bathroom not only on the floor, but on the walls too, you can create a Japanese inspired bathroom. Using a long, thin planks vertically on the wall creates a panelling effect seen often within Japanese interior and teaming it with darker slate coloured floor tiles give a great contrast. Pamesa's Kauri is perfect for creating this look, with its long 40x120cm tiles, complete with thin plank strips already worked into the design.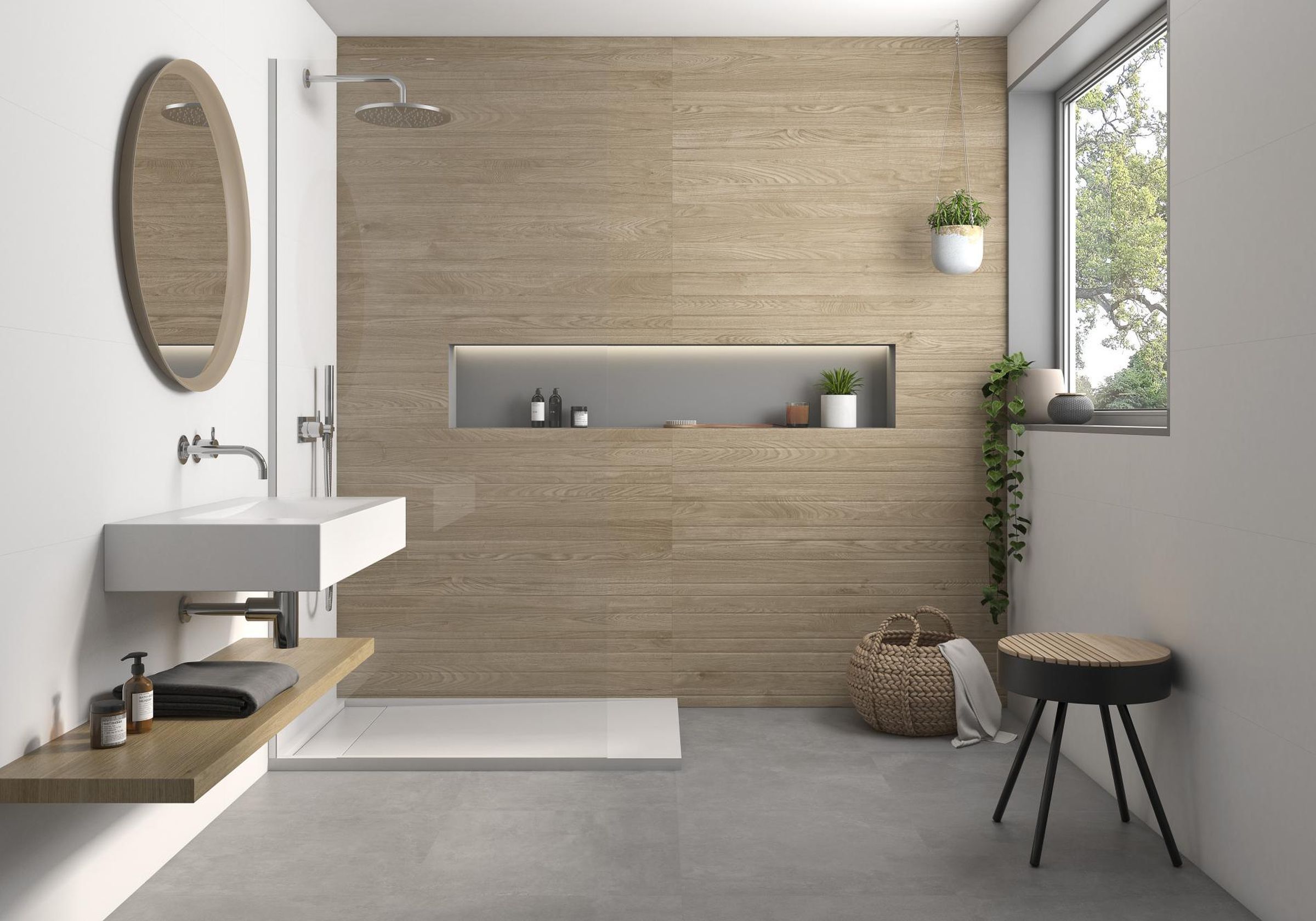 Be at one with Mother Nature
Textures are a perfect way to create a natural look in a bathroom or living space. This is another key factor in Japandi style and it's the Japanese love for nature that this element is pulled from. Rough and stoney textures that retain a light colourway, such as Grunge by Peronda, are ideal for a Japandi as they bring that raw, characteristic of the outdoors in.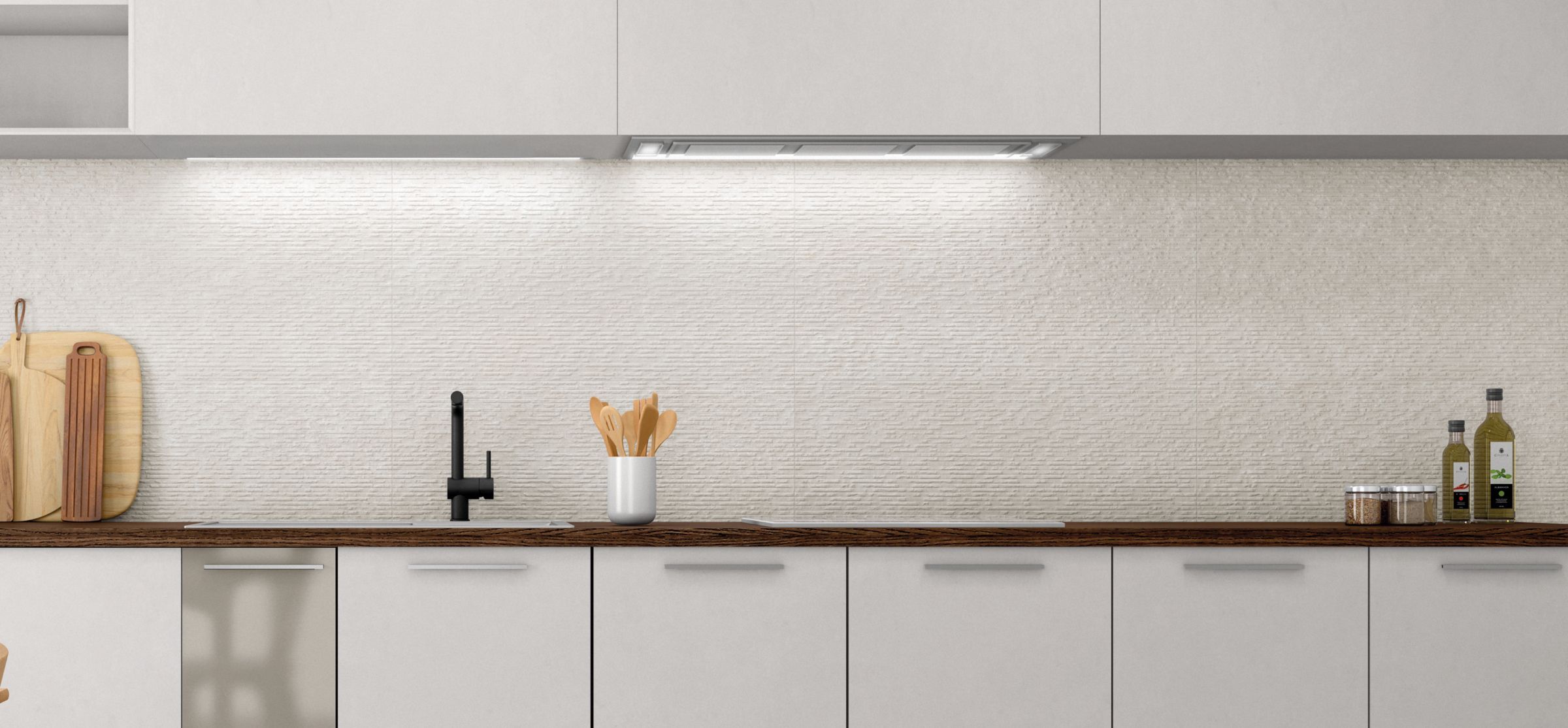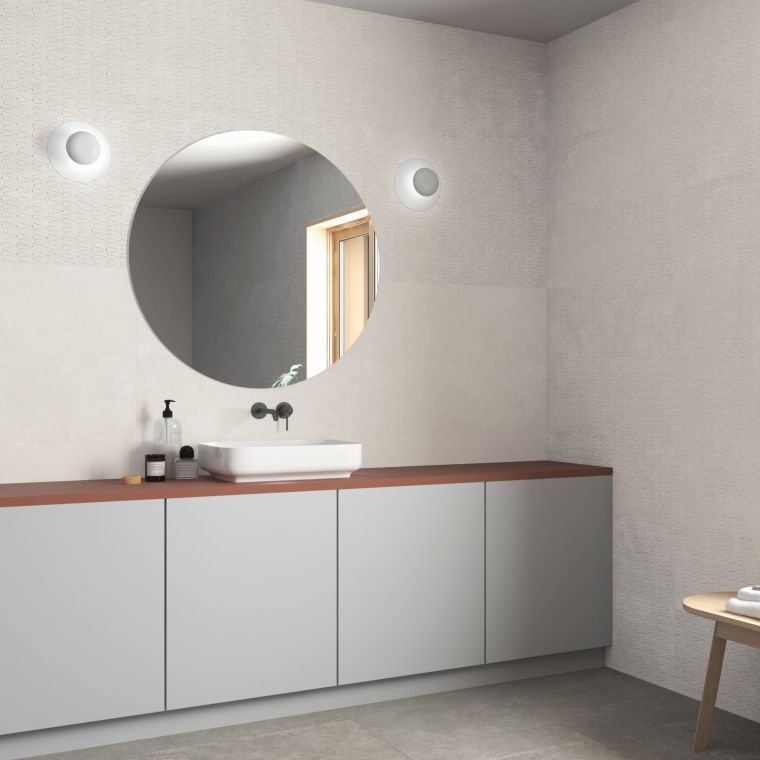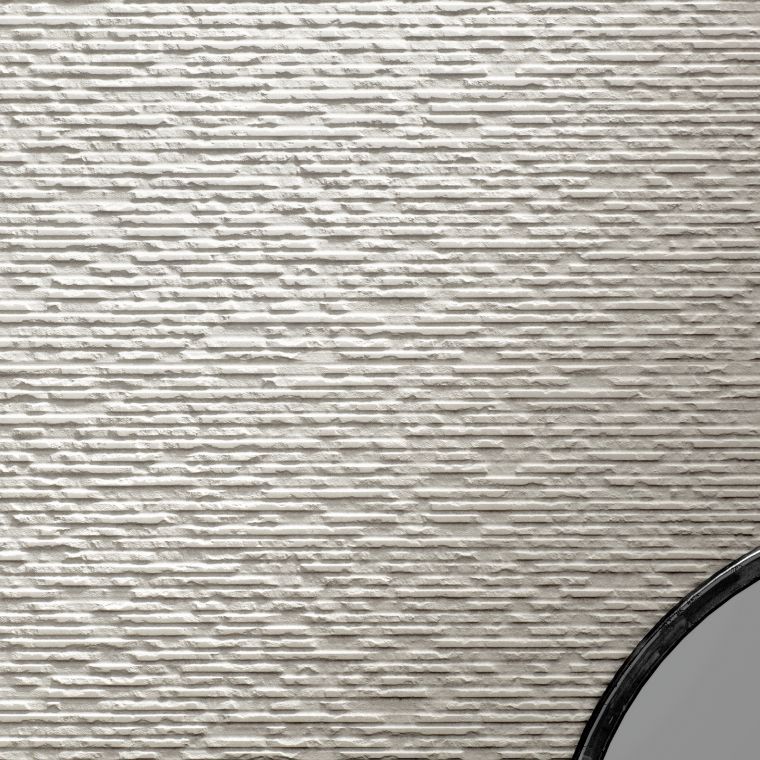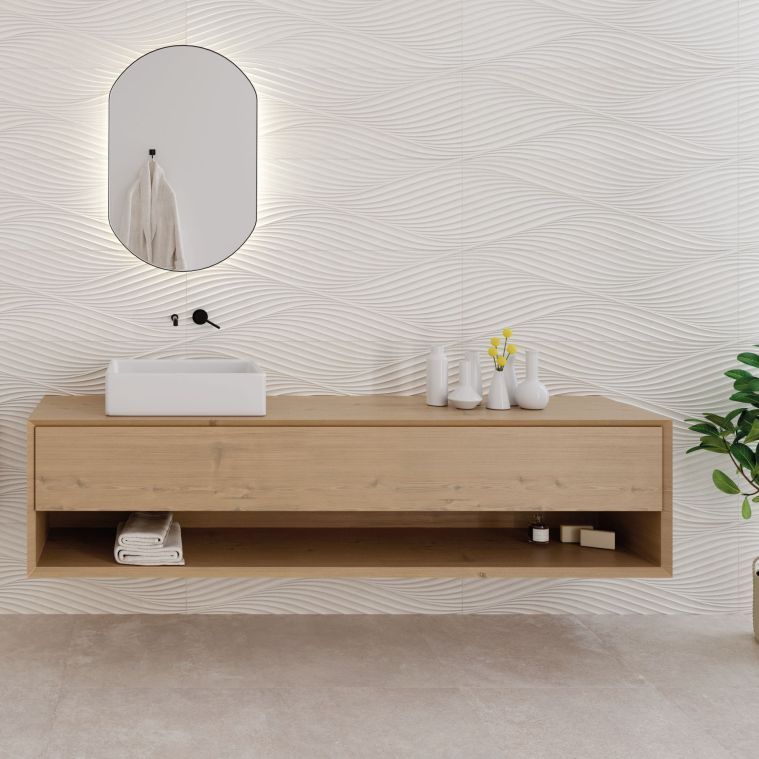 By keeping the space neutral and bright it allows the room to feel spacious and open, giving an air of tranquillity and zen. Minimalism is a key factor of Scandi design and to some degree, Japanese too. Both styles like to keep it clean and simple, which is easily achieved with the likes of Azuma Up by Imola. This collection is the right kind of balance between earthy and clean, and just because we say bright, we don't always mean white. Bright can still be achieved with darker, earthy tones that you can see here with Azuma Up. Both the natural and minimalistic boxes are ticked with this fantastic collection by Imola so don't always feel like you have to white to make a Japandi theme.