Large format tiles
There's no denying that big is better when it comes to tiles and one of the main trends in interior design over the past few years has been for large format tiles. We're not blessed with space in the UK and likewise, our homes are often smaller when compared to houses abroad. However, design can play a huge part here and it's well known that clean lines can help increase the feeling of space in a smaller room. Laying larger tiles is a great way to achieve this as they result in fewer grout joints to distract the eye when you enter a room. Creating a bit of an optical illusion as such, with the added bonus of less grout to keep clean. Large format tiles can sometimes be a bit of a daunting prospect but they are such a great option to consider.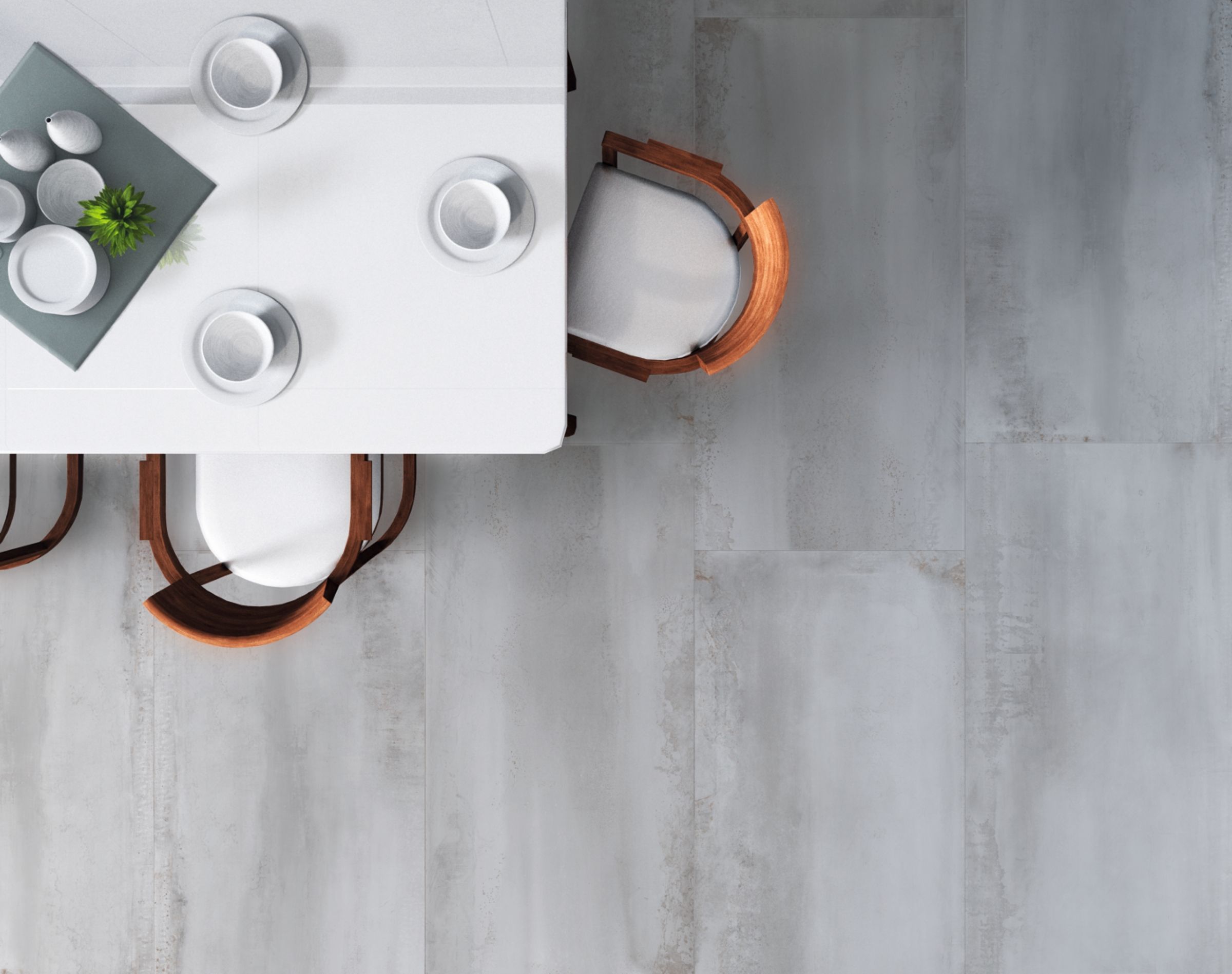 Large format tiles are the perfect floor covering for these glossy kitchens and sleek entertaining spaces where a more modern design scheme is needed and open plan living is prevalent. Their size gives them a certain sophisticated touch that smaller tiles just can't compete with. Many large tiles now have rectified edges (straight right-angled sides) so you can lay tiles closer together for a more seamless finish. Porcelain tiles such as the 'Shark', 'The Room' and 'Oxidatio' have a crisp, rectified edges in sizes of 45x90cm and 60x120cm.

With the advent of new inkjet printing technology, porcelain tiles have never looked so good; exotic woods, luxury polished marbles and understated natural stones. But how often do you see short wood planks or dimensionally challenged stone slabs? Not often. So, the larger the porcelain imitation, the more realistic the final finish. Some porcelain tile planks come over 120 cm long and when laid, they're virtually indistinguishable to the real deal, 'Lumbar' by Aleluia Ceramica for example.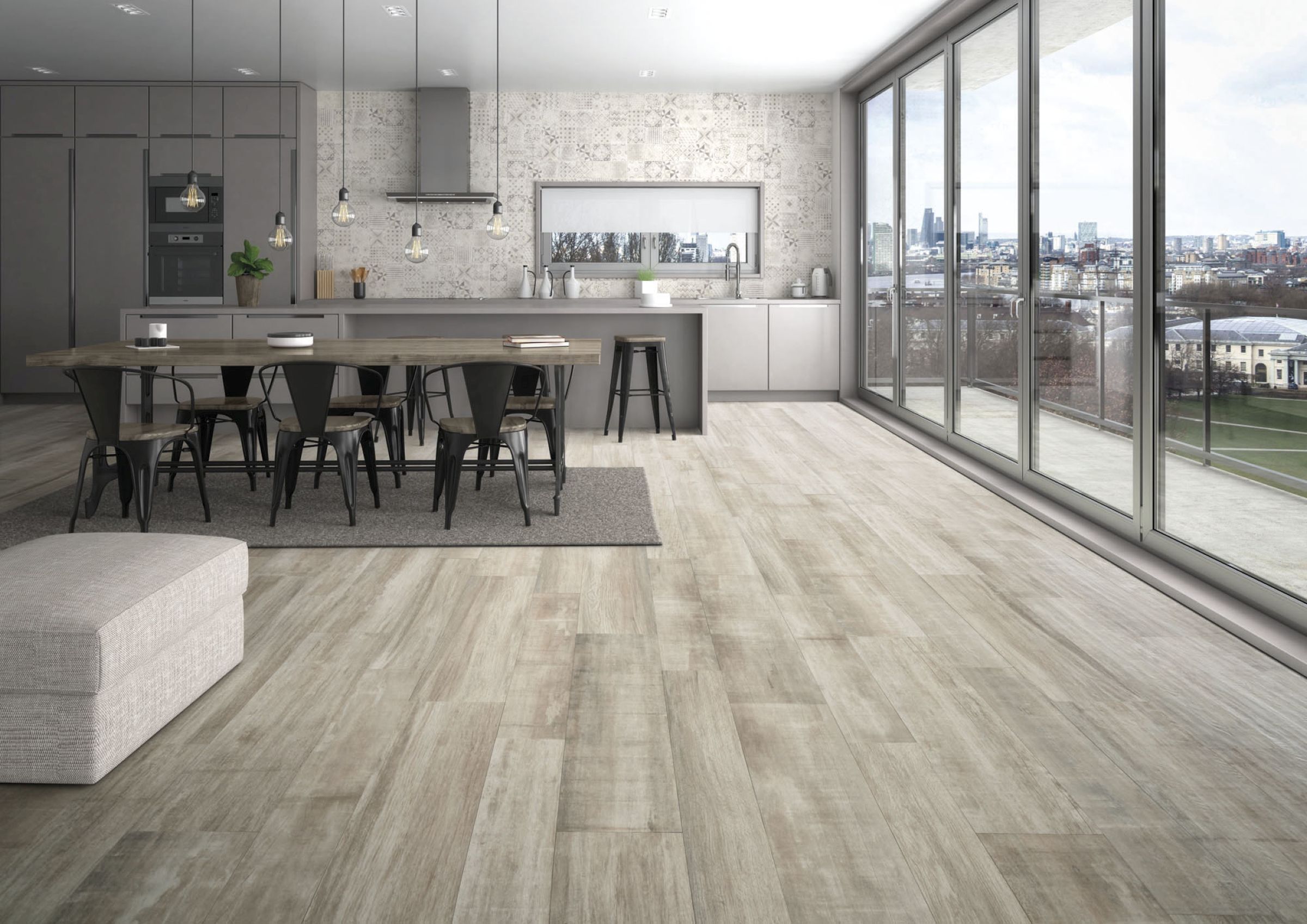 Porcelain tiles are great as they're pretty low maintenance. And let's face it, few of us enjoy getting out the scrubbing brush at the weekend. But of course, there's always the grout joints that need a little looking after. Fortunately, as the size of tiles increases, the amount of grout joints falls so there's less grout to look after. Therefore, larger tiles mean less maintenance and more free time. The humble grout line however, is sometime seen as a necessary evil when really, this couldn't be further from the case. Grout lines allow tiles to move ever so slightly, meaning the chance of tiles cracking is dramatically reduced and they also provide a barrier to water and dirt getting into the gap between the tiles. Not only this, but grout lines are integral to the overall design of your room and savvy interior designers use this to create maximum impact on smaller budgets.
We think the amount of choice when it comes to tiles is a great thing. It's a sign of an industry in great health. And if you'll excuse the pun, extra-large tiles are a massive part of that. They're just another part of a tile world that has always offered something for everyone and that's what matters to us.