Pattern and Patchwork Tiles
Plain is out, statement is in! Eye catching designs, bold textures and varying patterns are still big and the options are getting better. There's been a retro/vintage revival in the world of tiles on the continent and flooring inspired by Encaustic tiles, African and Indian themes and Victorian flooring are everywhere. Patchwork and Patterned Tiles are set to be big this year and we have plenty of them to tell you about!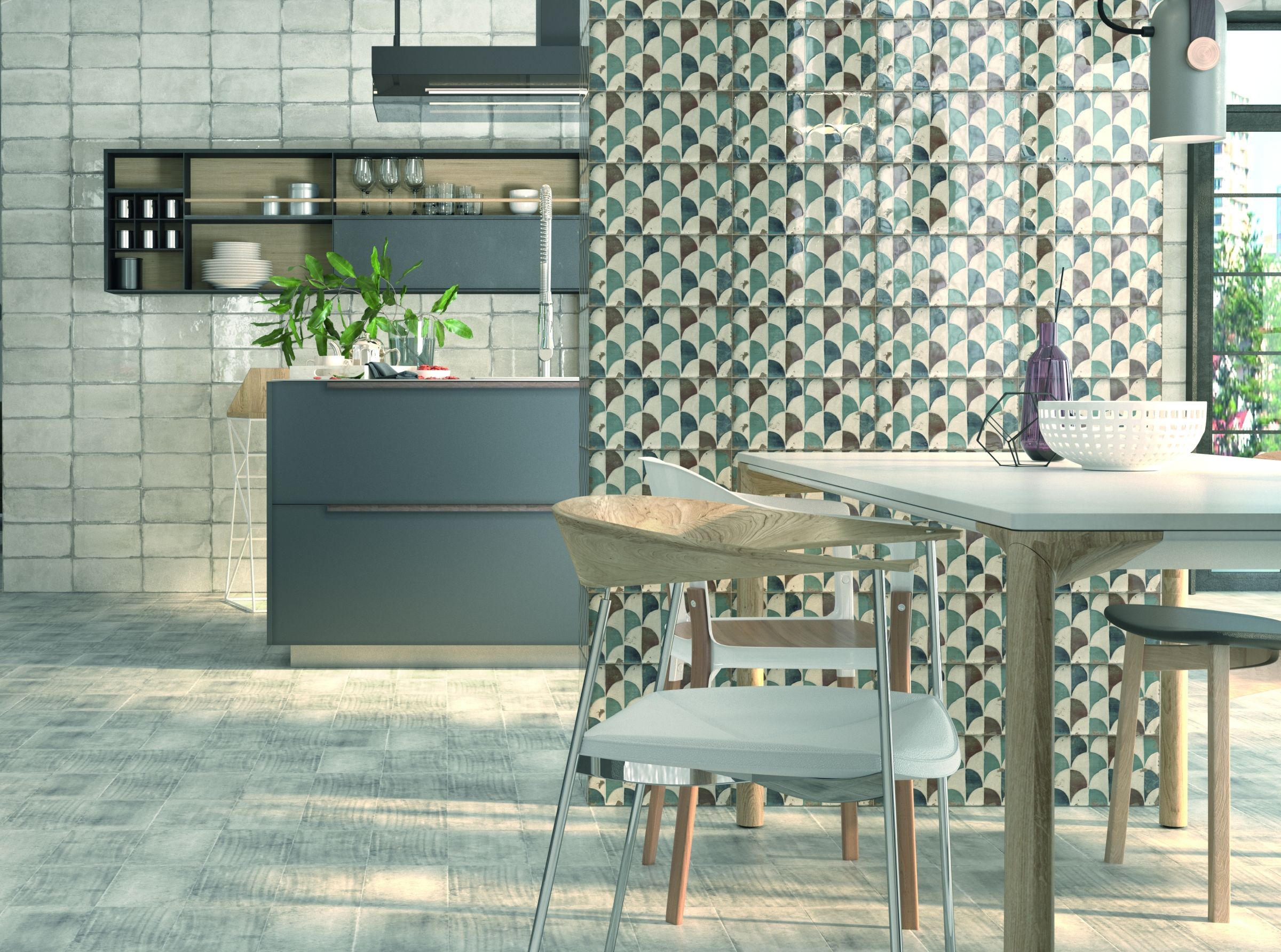 Mainzu has a great selection of patterned tiles that are full of colour and ornate designs. One collection we absolutely love is the 'Rivoli' with fantastic patterns and colours and décor tiles that look stunning. They really give off a warm, Moroccan look to a room. These were used by The Royal Station Hotel in Carnforth and we've featured them in one of our case studies. The Rivoli decors rich tones work wonderfully with wood effect tiles or Karndean to create a little corner of paradise. There's a variety of really eye catching patterned tiles that Mainzu produce.
Another favourite of ours is the 'Ensenzia' collection. This collection consists of green and blue colourways which remind of us of being on holiday by the sea. This glossy tile collection is a mix of traditional meets modern, bringing old styles into a contemporary space.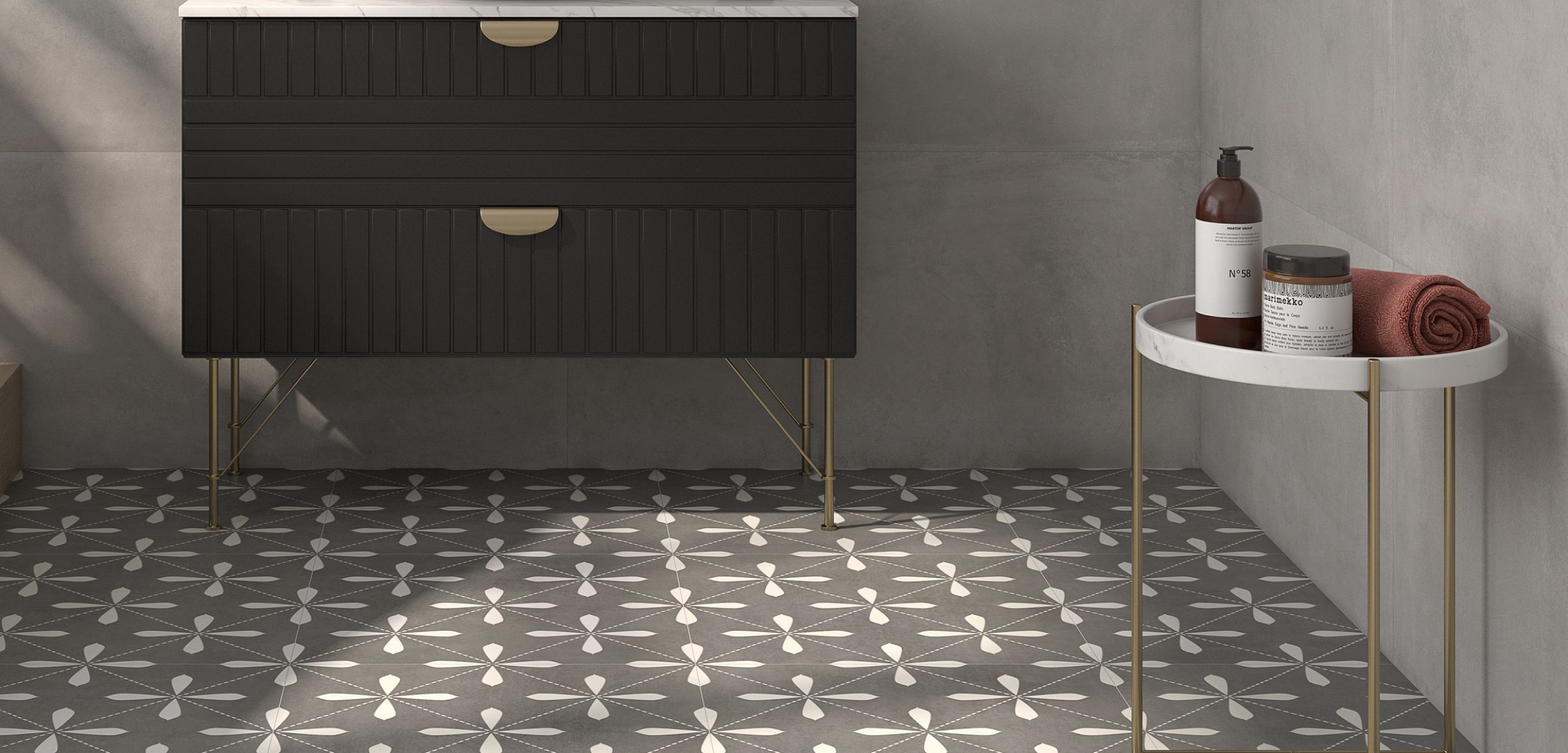 Patchwork is still as successful as ever with even more factories producing patterns and colourways. Pamesa have taken this popularity on board and combined their designs with Victorian flooring in mind to create the 'Art' Collection. Art features patterns inspired by nature and made up of subtle hues and colours, perfect for slotting into either a traditional or contemporary setting. Patchwork tiles can be used on walls as well as floors to create feature panels or even add a splash of character to a kitchen for example. They give you the opportunity to get creative and bold!