Unearthly, Luxurious Onyx
Onyx is a wonderfully intriguing type of marble, except unlike traditional marble, it is rich in colours, contrasting layers and seemingly translucent tones. These qualities instantly make Onyx more interesting and attractive, and some might think unearthly looking. It is rapidly overtaking traditional marble/marble effect tiles when it comes to interior wish lists and it's easy to see why. Onyx marble is one of the mostly costly and elite types of semiprecious natural stones and with most natural stones, requires upkeep, which is why Onyx effect tiles are soaring in popularity.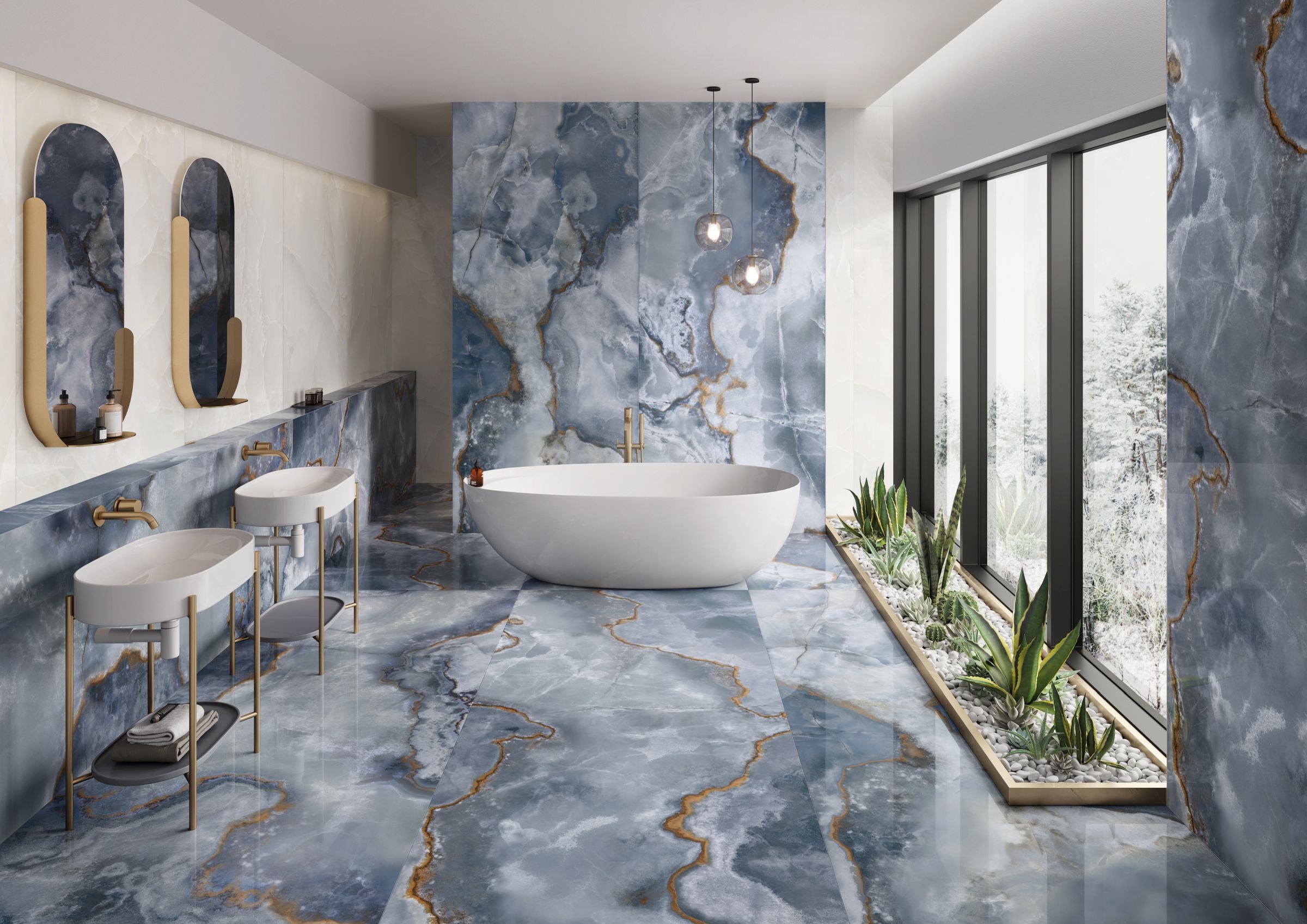 Pieces of Onyx and similar stones have been used for years as statement pieces in a variety of spaces, quite often commercial, but we are now seeing them being used more domestically. Onyx effect tiles are being installed in some of the most contemporary and stylish kitchens and bathroom suites all over the UK. This is a trend that might not appeal to every household but it will certainly spruce up a home and make you the envy of the neighbourhood!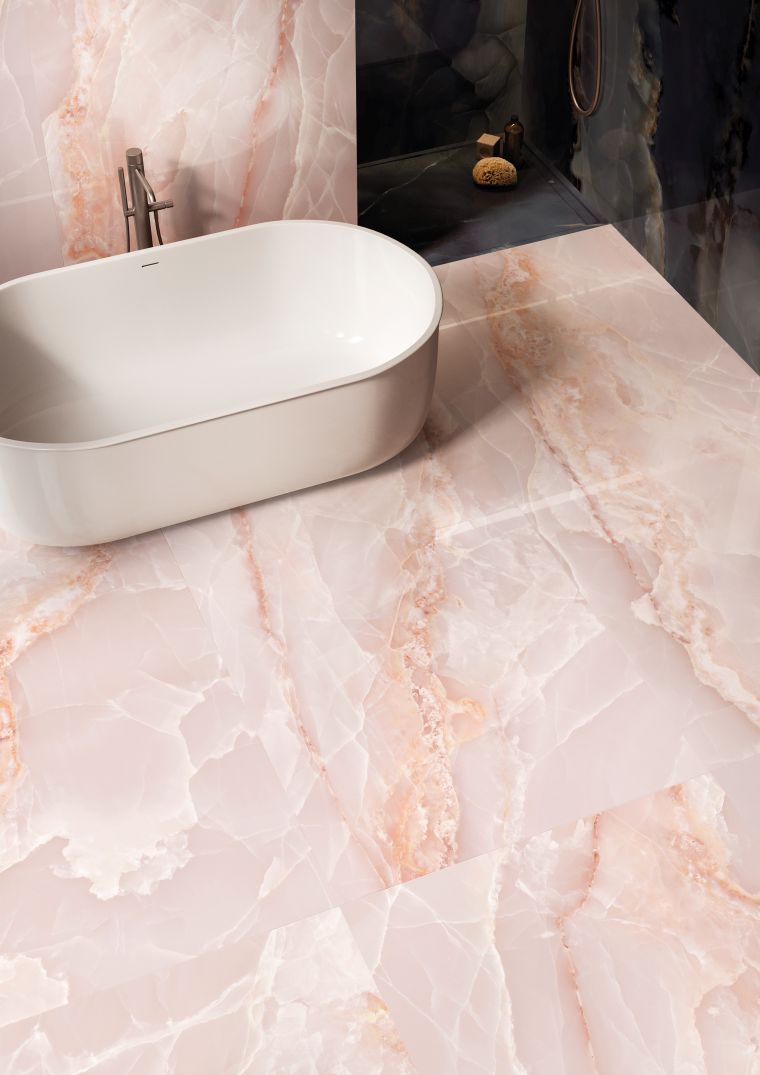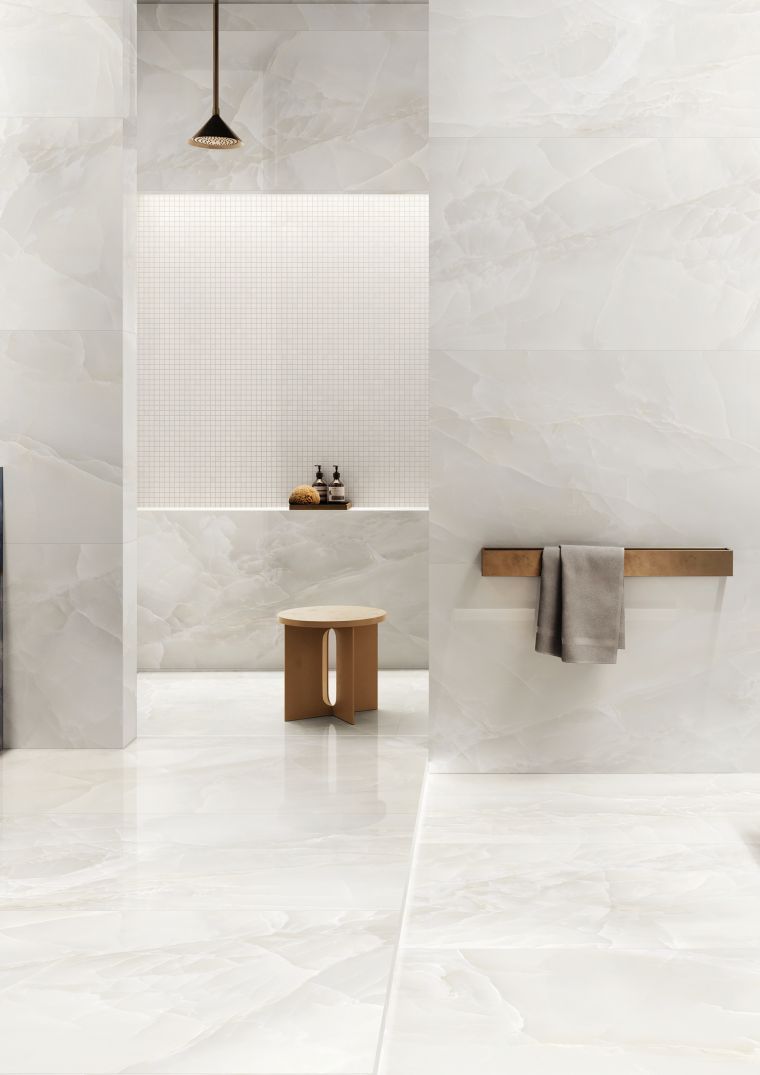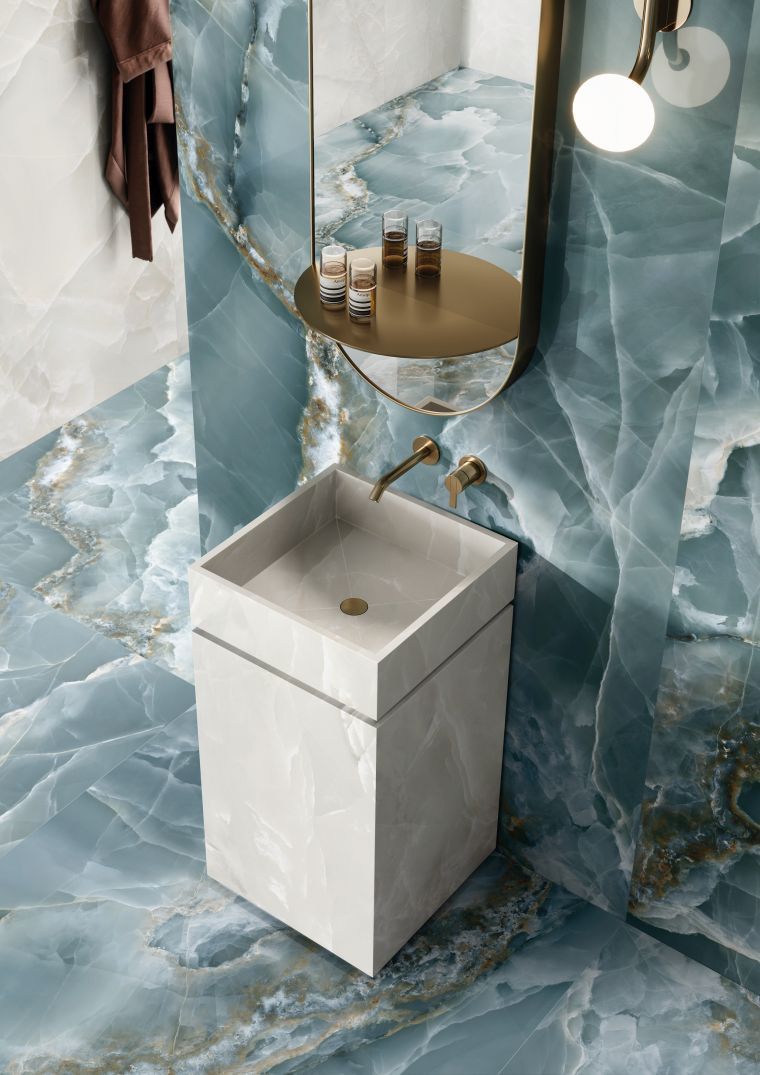 As well as the more subtle and versatile whites and blacks, we are seeing shades of pinks, greens and blues creeping into domestic settings. These colourways have been successfully recreated by Emil in their Onyx Collection. Emil's Tele di Marmo Onyx looks luxurious and high end, radiating beauty and sophistication. As to be expected, the more popular colourways are neutral ones that blend into existing interiors but sometimes a bold choice is just what is needed. The collection boasts of 5 different colours, perfectly formed in striking, ceramic slabs. Each tile is like a piece art, magnificent and exquisite with unique details and 3D effects.
Onyx in Customer Settings...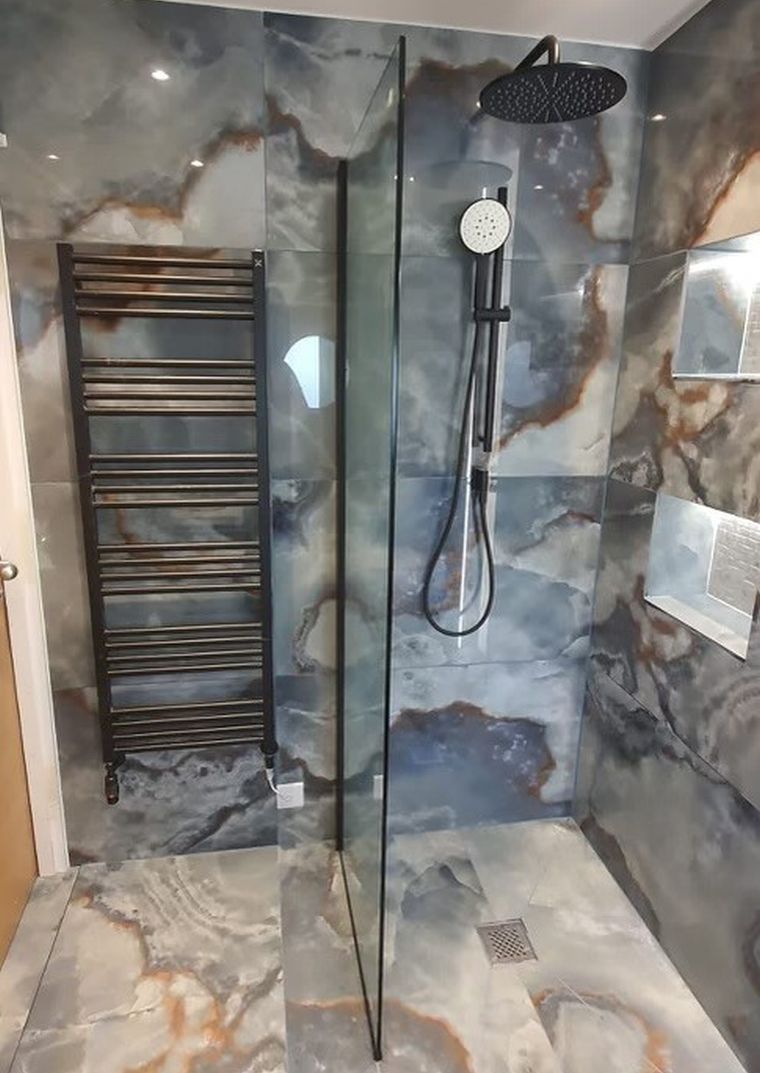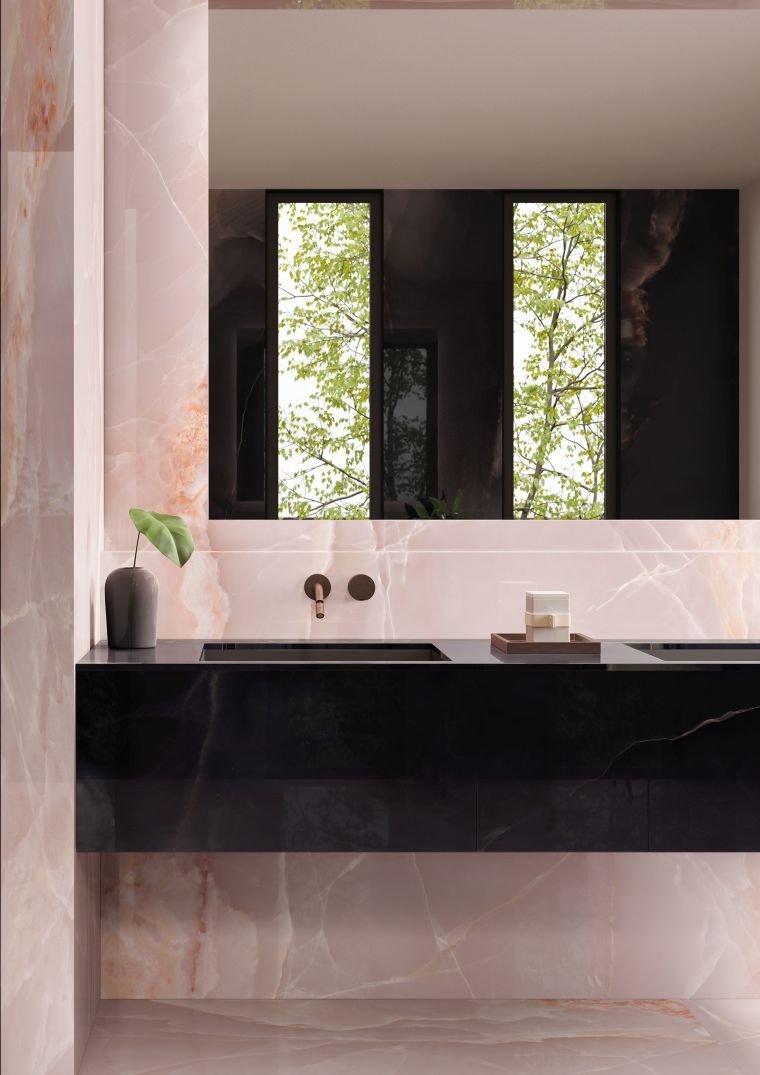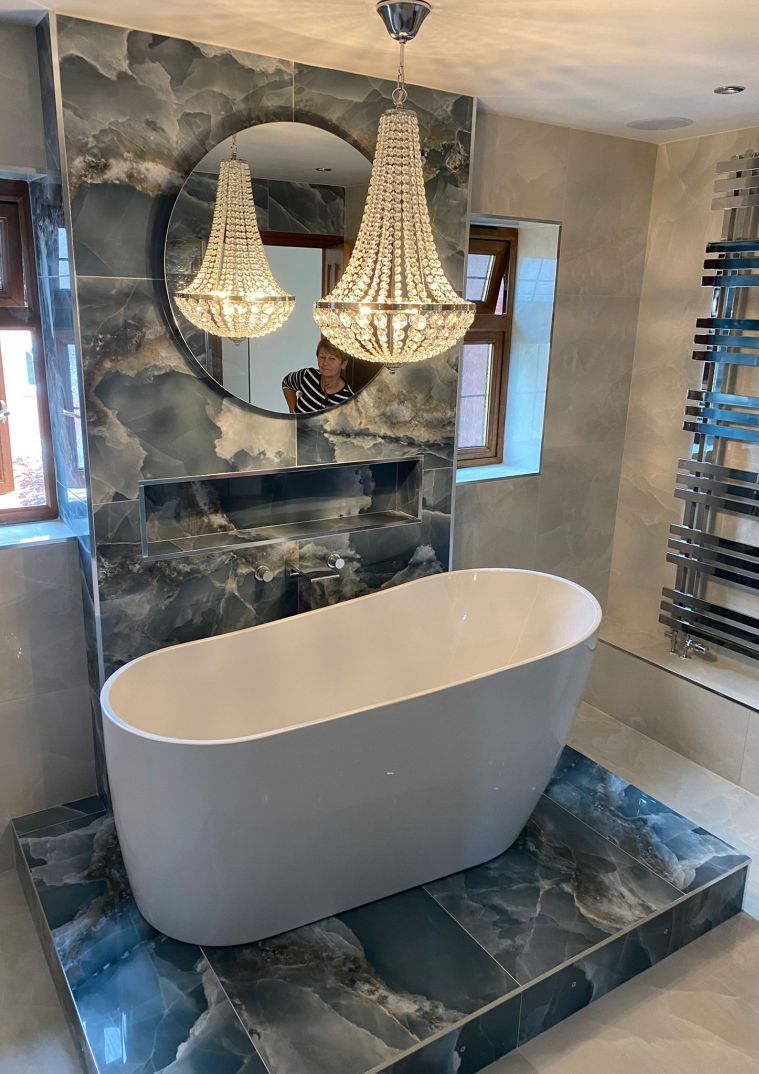 The beauty of this Onyx collection is the mesmerising patterns - bold, striking and rich in colour. These polished, porcelain tiles are sure to turn any head, reflecting light around the room and oozing luxury. Perfect for both domestic and commercial settings, these exceptionally attractive 60x120cm tiles are timeless and versatile as well as being available in both matt and polished finish.