Wood effect tiles
Wood Effect tiles grew in popularity a couple of years ago and over time the designs, finishes and textures have improved dramatically. An increasing amount of both household and commercial properties are now opting to use Wood Effect tiles because they're so adaptable to any area and there are so many different designs to choose from – there are tiles that look so much like real wood people wouldn't be able to tell the difference side by side! The advances in tile technology over the last few years mean it's easier to produce tiles with all sorts of designs, textures and sizing formats meaning the popularity has soared, especially with the production of large planks which come in 20x120cm and 20x180cm. We are totally in love with the beautiful collection 'Lumbar' by Aleluia Cerâmicas. This porcelain tile comes in 15 x 90cm plank format and in 4 different colourways. Each colourway has a variety of designs to create the illusion of a real wood floor.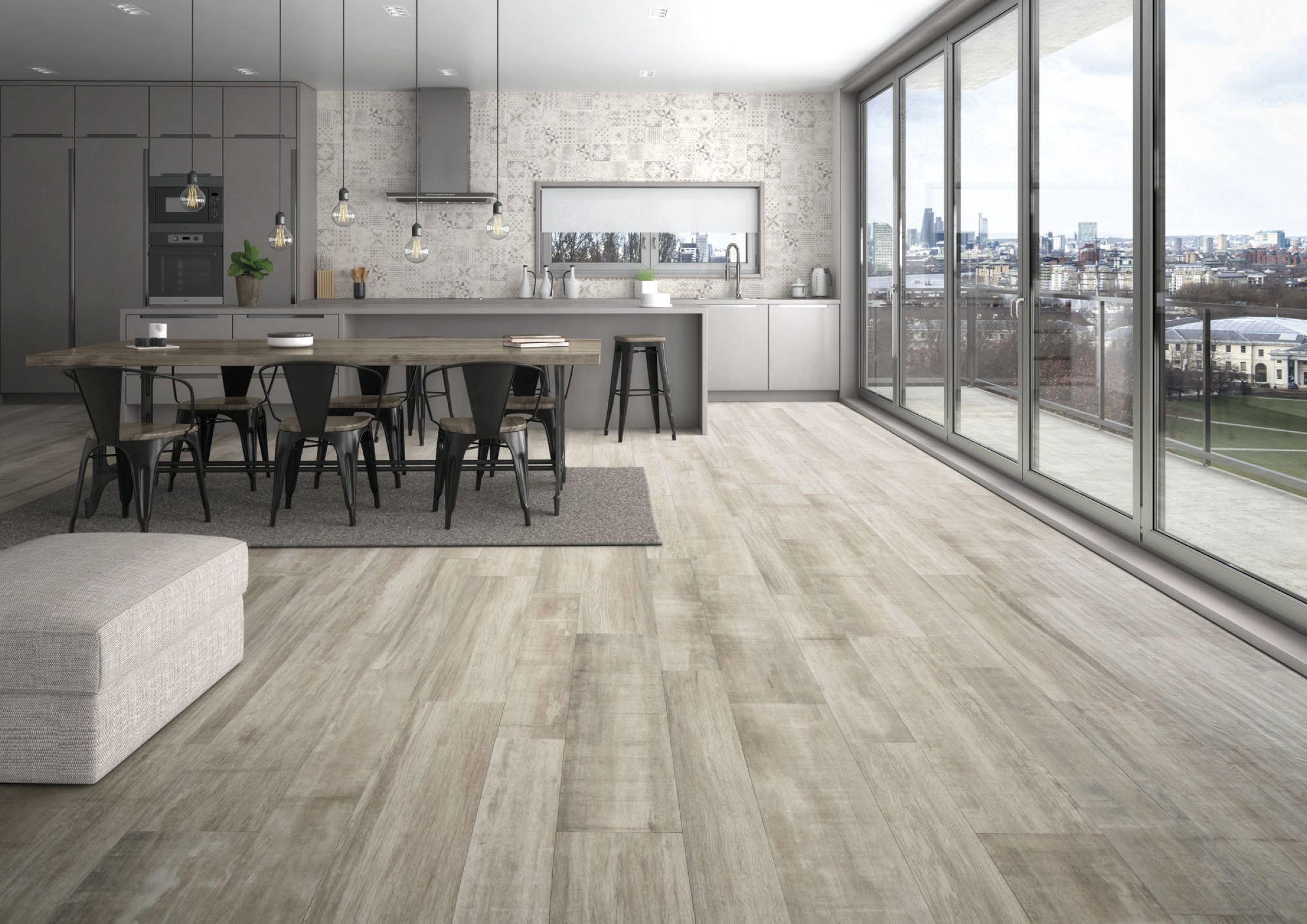 Two main advantages of using tiles over natural wood are durability of the product and suitability to the setting. Real wood can become damaged, scratched and scuffed, it can be sanded down and re-oiled but this can only be done so many times. With Wood Effect tiles you eliminate this headache right away, you simply fit and you're done. Wood Effect tiles are suitable in wet areas too, which real wood is not. Wood absorbs water and then swells; therefore, it isn't the best product to use in areas where water is present such as kitchens and bathrooms. This is where tiles come into their own, water has no effect to tiles which mean any water that is spilled onto tiles can be just mopped up knowing that no damage will be done. Another bonus is that with tiles you can feel safe in knowledge that as long as they are fitted correctly, they will look as good as the day they were fitted for many years to come. Take the 'Kuni' Collection by Imola, these will look and feel just as great several years down the line due to the high quality, Italian craftsmanship.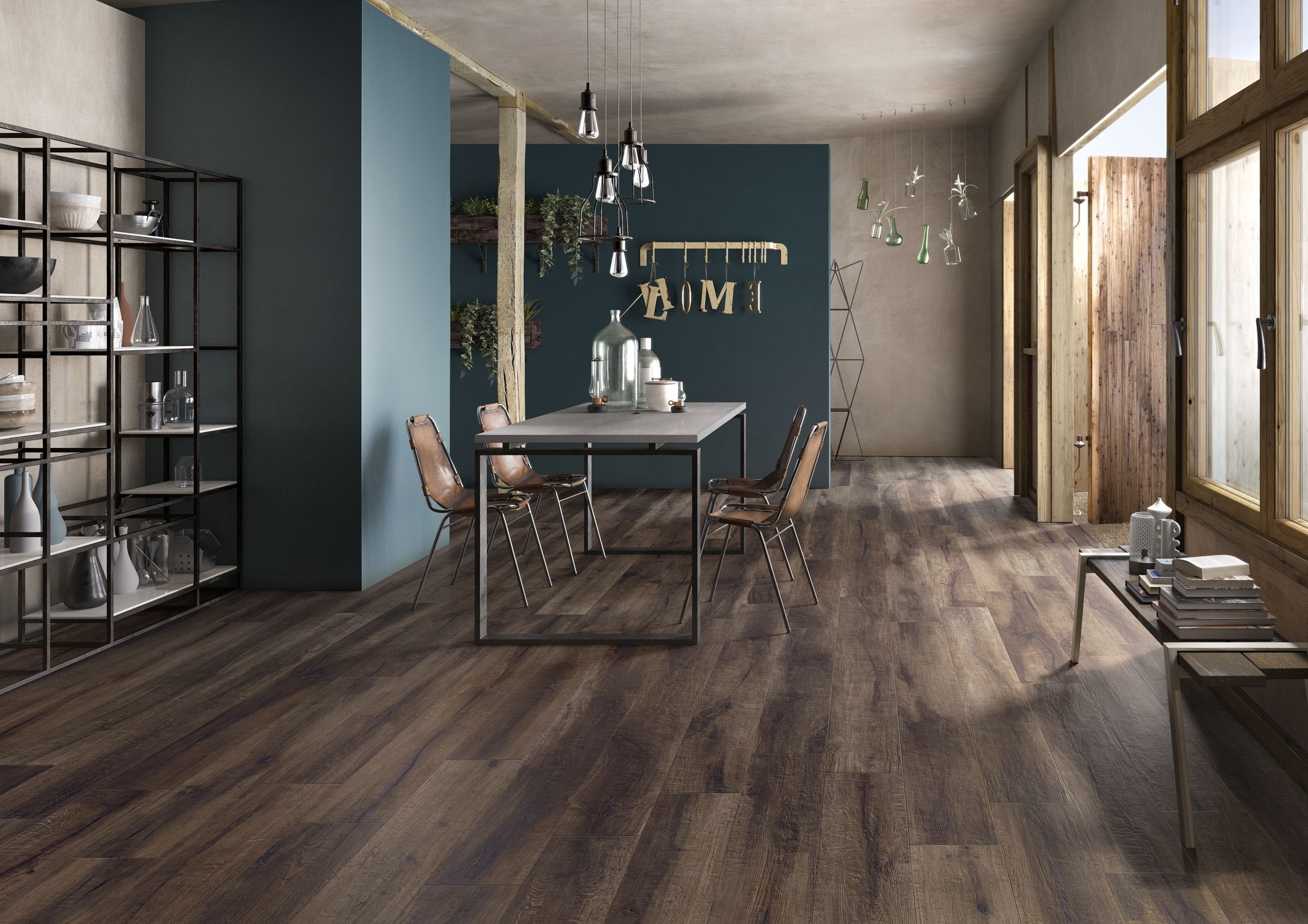 Wood effect tiles are also being used in all sorts of creative ways, you're not stuck to just having them on the floor. They're ideal for anyone who wants to create feature walls teamed with stone effect tiles making a perfect contrast in colours, textures and what look like materials. They're also a fantastic alternative to stone effect for making a Spa style bathroom space as they have a natural warmth to them with the wood elements. The 'Oakland' collection is a great length to use in areas other than a floor. It has more of a shorter plank look to it at 15x90cm, so perfect to use on a feature wall. With both Spanish and Italian tile factories committed to producing many different Wood Effect tiles, we are sure they're not going to be a craze and are set to be around for many years to come. Rees Tiles and Flooring stock many Wood Effect tiles in a variety of colours, lengths, widths and textures and we have endeavoured to have some to fit every budget.