A is for Adhesive
Adhesive is a main component of tiling - the glue that holds it all together you might say. We much prefer a cement-based powdered adhesive that requires mixing rather than a ready mix because we feel it covers a variety of scenarios. Ready mix you are limited to application on walls and ceramic tiles only, small ones at that! As trends in tiles favour bigger sizes and developments in the industry allow for much larger formats to be created, ready mix adhesive is slowly becoming a thing of the past.
Onto powdered adhesive or 'thin set mortar' as it is technically known. This adhesive creates a really strong bond between the tile and the substrate which makes it a favourable choice as it is perfect for larger format, porcelain tiles. It comes in convenient bags with all the information the end user needs, printed on the outside of the bag. From instruction of how to mix, setting times, colour and coverage, especially handy as it allows for estimating how many bags are required per job.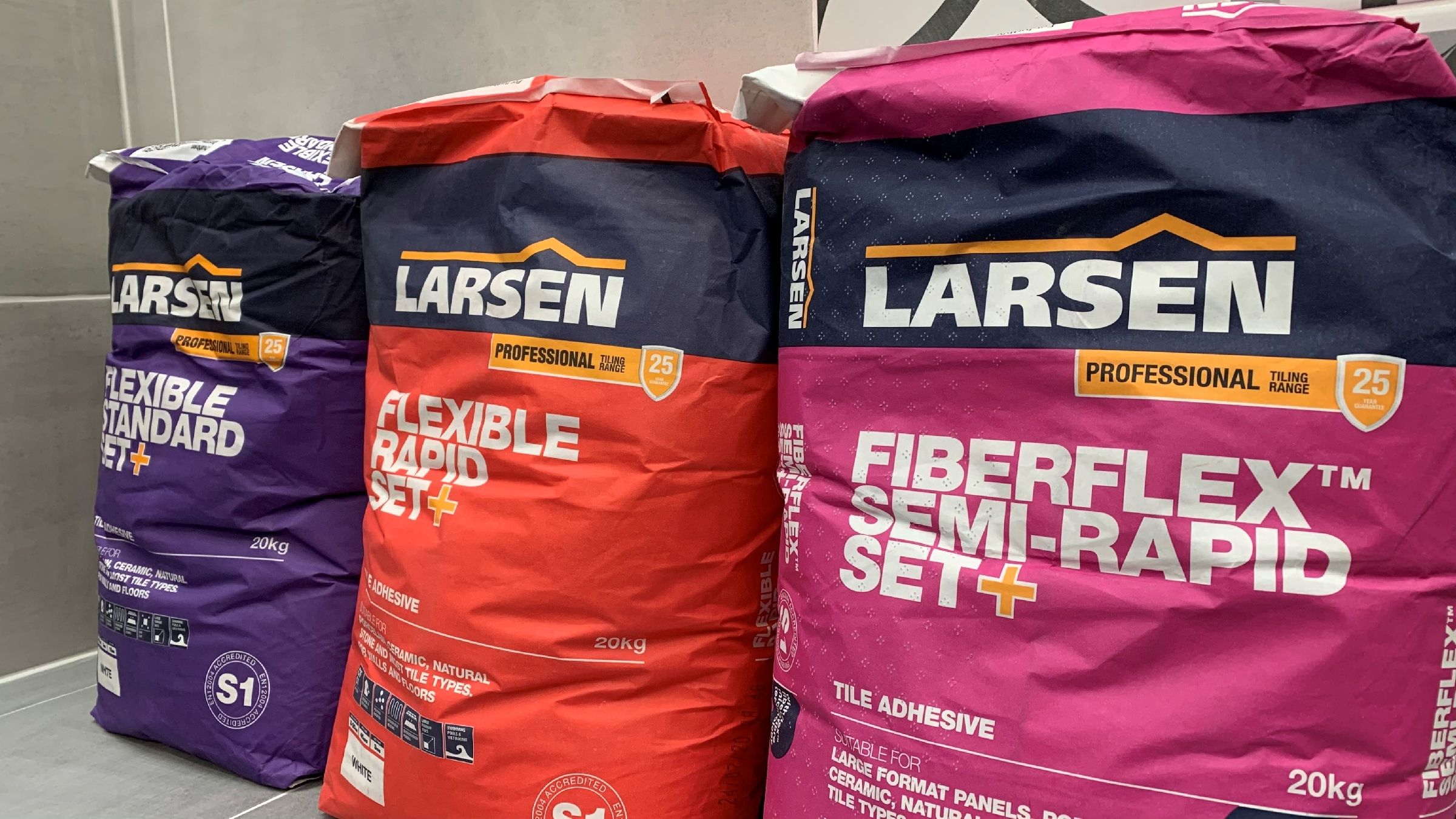 At Rees Tiles you'll only ever find adhesive that is flexible because this guarantees that it is suitable to be used in a range of environments and situations. These flexi adhesives have standard, semi-rapid and rapid set times too, "Why?" I hear you ask; this is because different areas require different drying times. As a rule of thumb, floor areas use a rapid set so it can be walked on quickly (approx. 3hrs) but there's not a requirement for walls to dry out as quickly. Standard set allows for a bit more time to be taken and the surface can be left to dry out overnight. Speaking of drying out, powdered adhesive is the optimum type to use when tiling because it's a chemical reaction that occurs within the mixture that allows it to dry out, as opposed to ready mix which requires the moisture to evaporate.