Amazing LTP Products
We have recently joined forces with LTP, a supplier of cleaning and sealing products for tiles and natural stone. LTP were established nearly 20 years ago and has grown dramatically over the years, however remains a small, customer focused business. Now they create a plethora of products that are perfect for the sealing, cleaning and maintenance for the tile and stone market, some of which Rees Tiles are now holding in stock. We have been wowed by the ability these products offer and believe they are a great and essential set of items for any household.
The LTP Products we are now holding in stock at both Showrooms are:
Black Spot & Algae Remover 5L
Cement, Grout & Salt Residue Remover 1L
Colour Intensifier 1L
External Stone Sealer 1L
Grimex 1L
Grout Stain Remover 1L
Matt Stone H20 1L
Mould Spray 500ml
Porcelain Tile Cleaner 1L
Porcelain Tile Protector 1L
Power Stripper 1L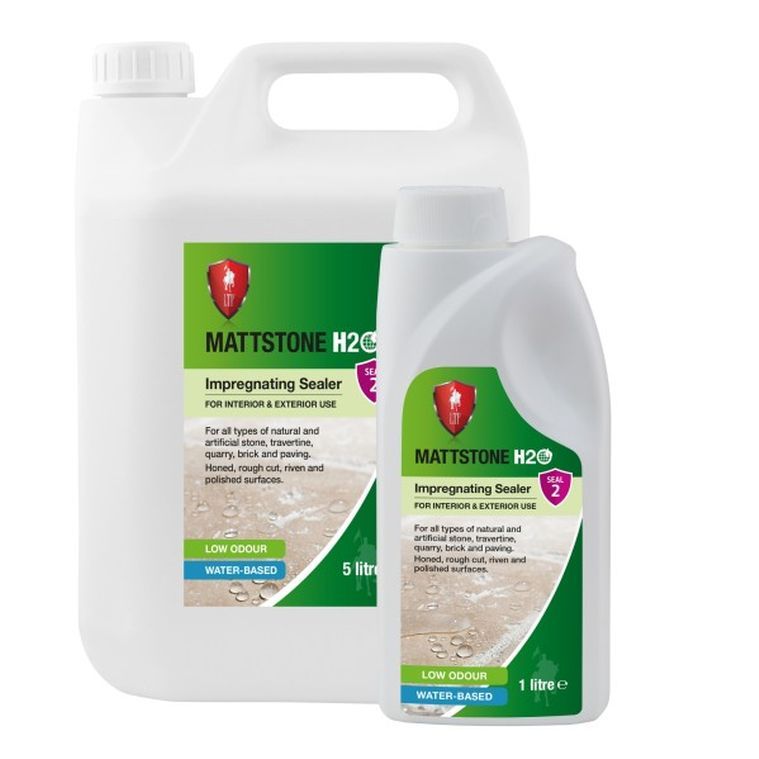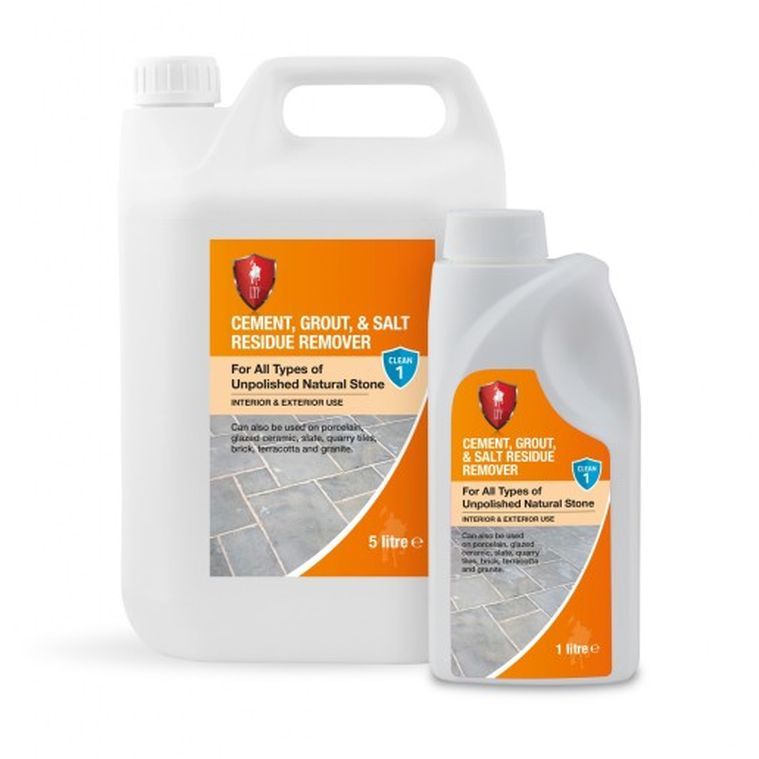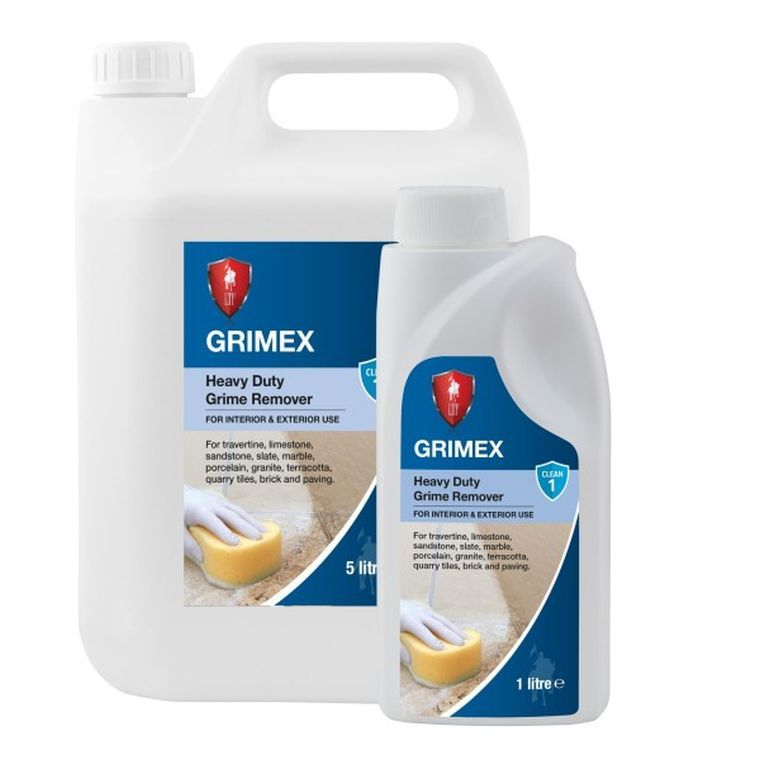 Product Spotlight
So, we are going to focus on one particular product today - the Black Spot & Algae Remover. This product is perfect for this time of year when people start to think about tidying up their external areas, making them more appealing and getting them 'Garden Ready'. The Black Spot & Algae Remover comes in a 5L bottle and is suitable for deep cleaning a wide range of outdoor surfaces including porcelain tiles and natural stones. Ideal for areas such as driveways, patios, terraces, pathways and yards. It is formulated to cling to surfaces and remove mould spores, black spot, lichen, fungus, algae and moss from other damp places. This product does contain a bleaching action so be careful of clothing and wear appropriate protection on your hands.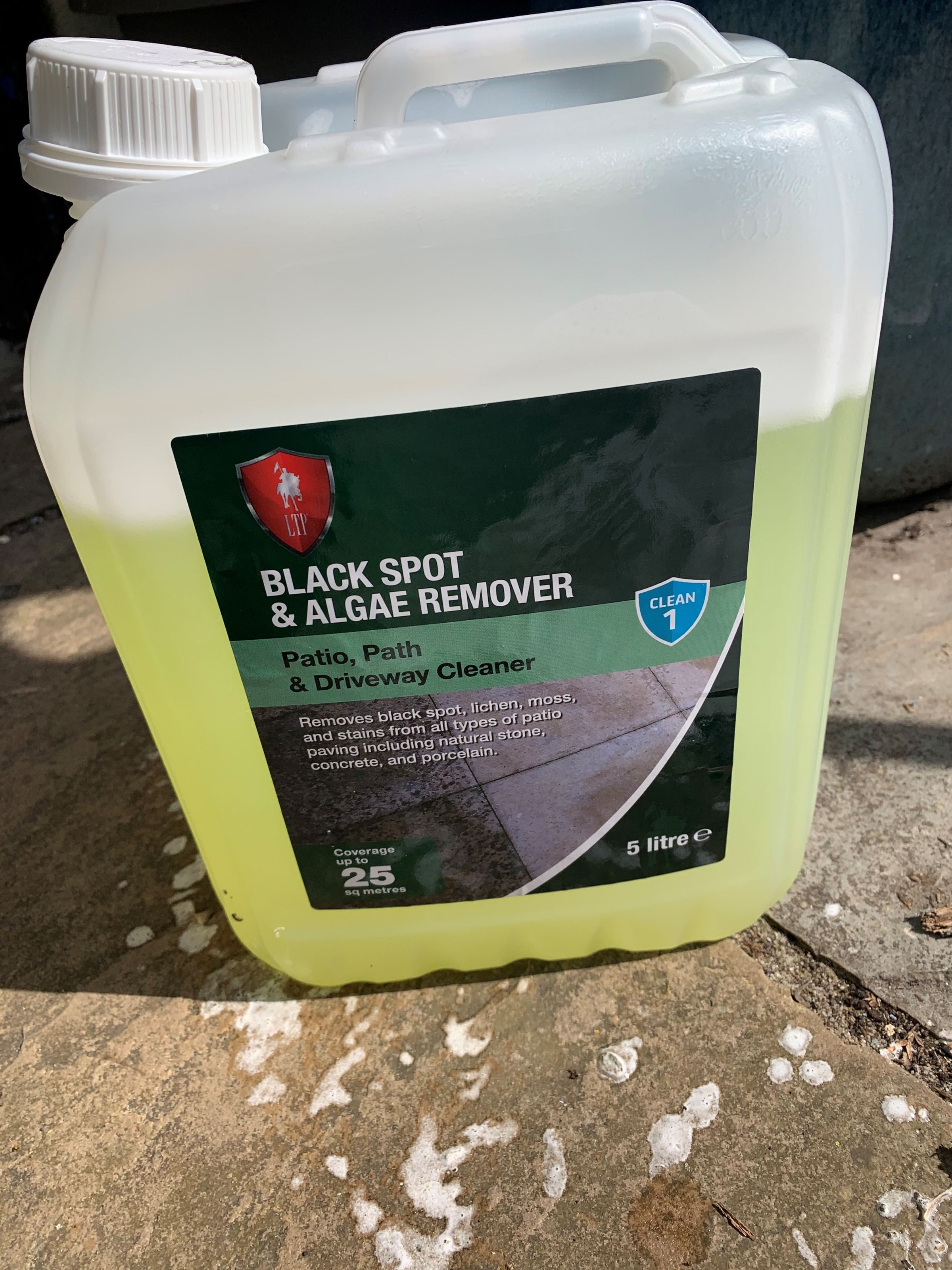 Dirt be gone!
We did a little demo test of this product and we were so impressed with the results. The area in question was a patio area of Indian stone that hadn't been sealed before. The area hadn't been power washed for a couple of years and there was build up of algae and dirt. We decided to apply the Black Spot & Algae Remover to just one tile to see how it worked as the customer is going to complete the full area themselves. We applied a small amount to the area, making sure we covered the tile entirely and left it to work. When we returned after a couple of hours, we could already see a colour difference under the product. We then used a watering can to wash off the tile and the result was amazing. We cannot wait to see the full garden cleaned and sealed, ready for summer!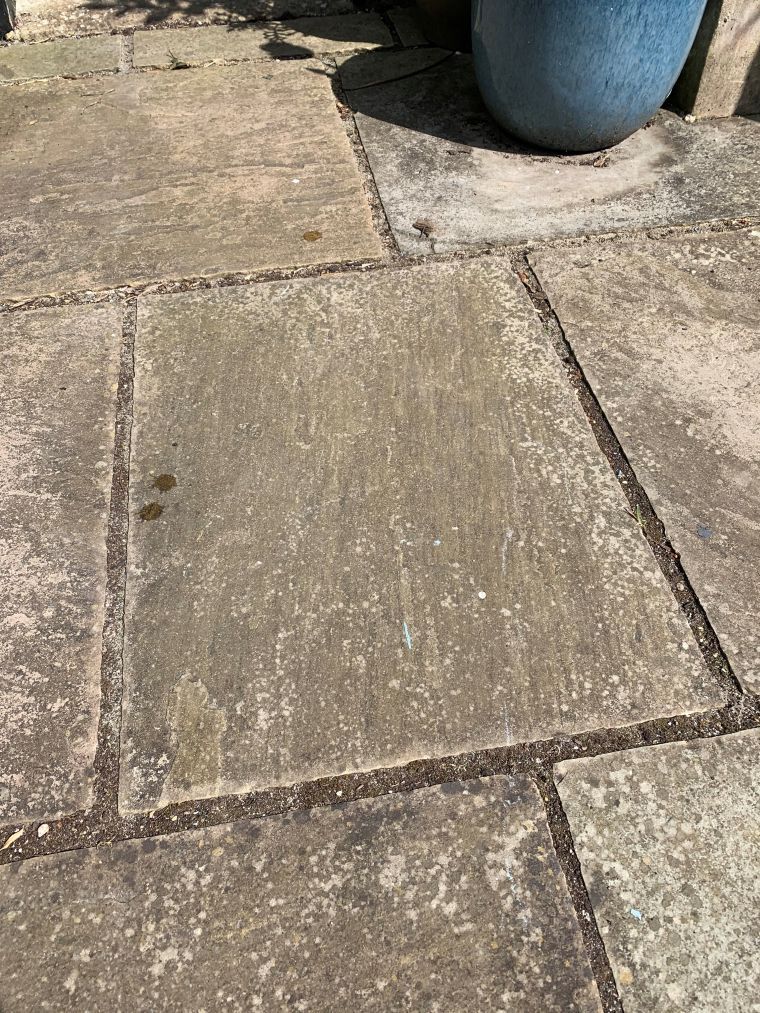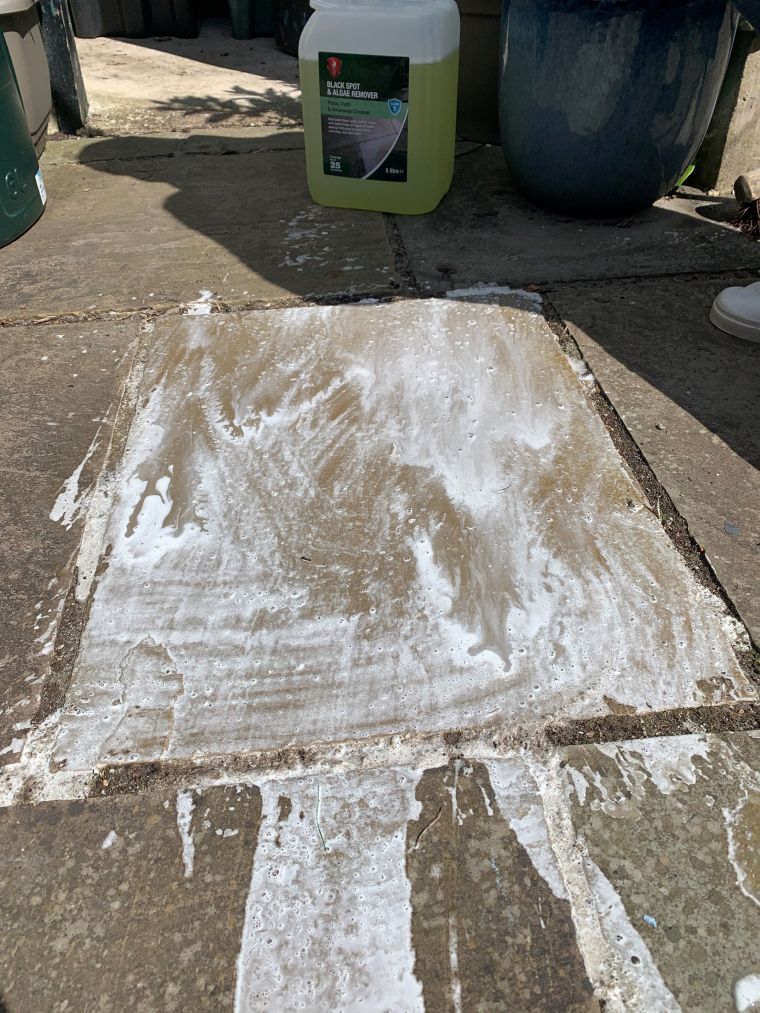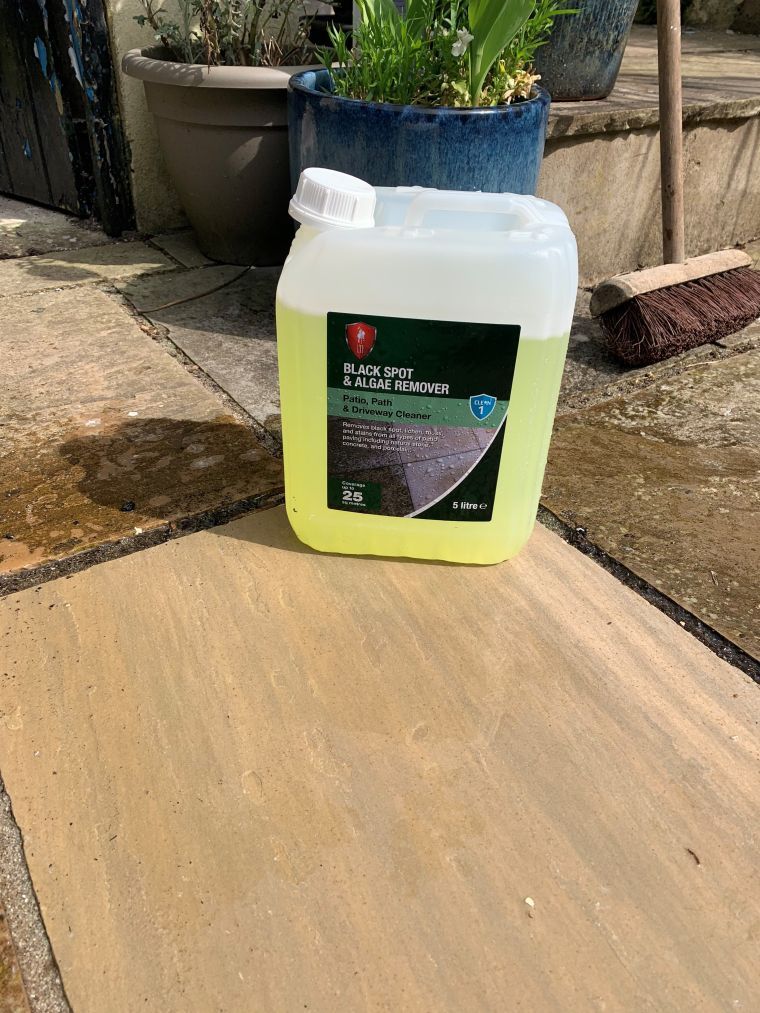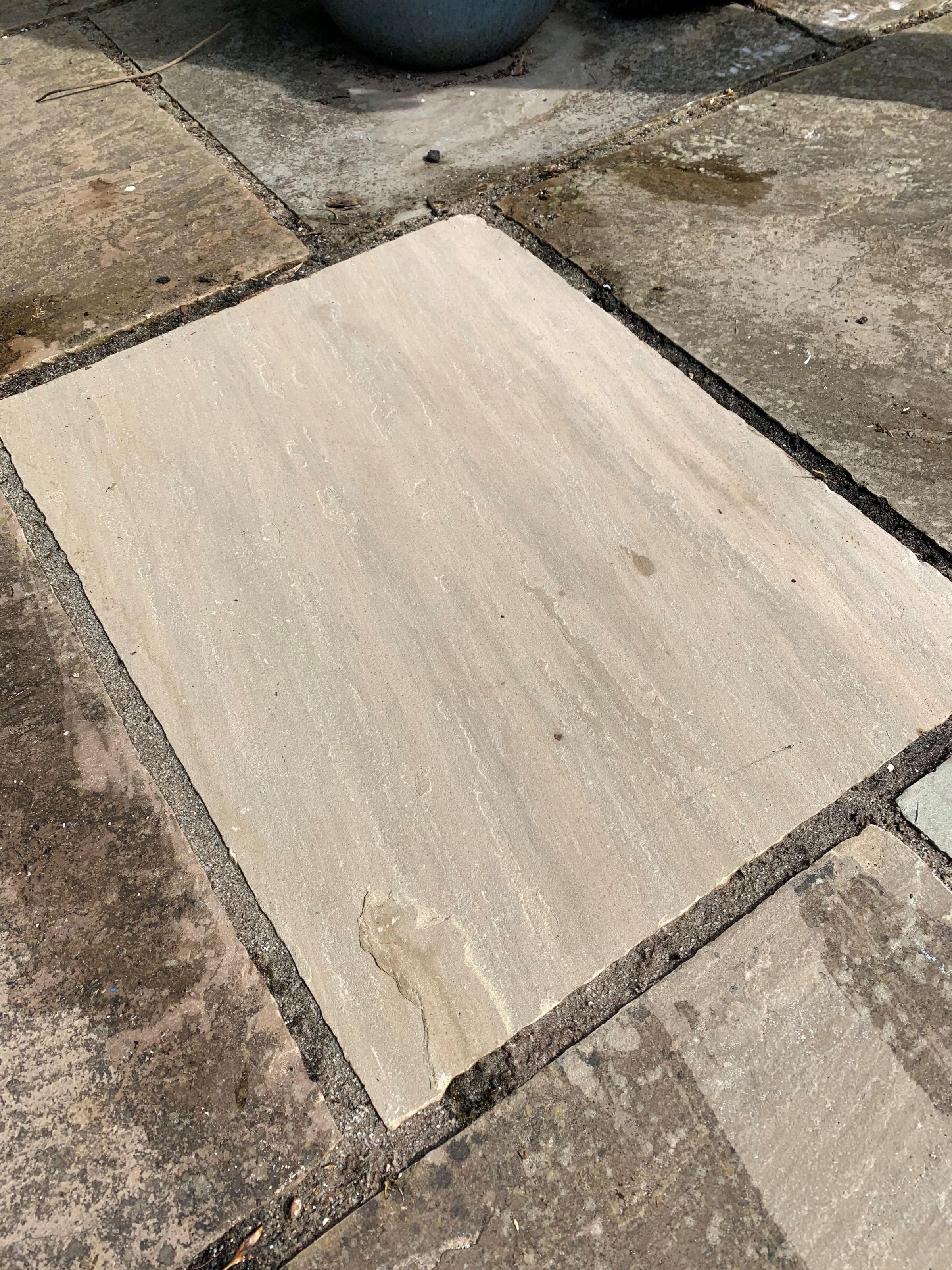 Application is very easy and the process is simple to follow:
Make sure the area you wish to treat is free from any garden items
Ensure all loose dirt and other physical debris is removed first by brushing prior to application
Apply the product neat directly to the chosen surface – using a plastic watering can or light pressure garden sprayer can make it easier
Leave to absorb for 2-4 hours (the product will begin to fizz as it gets to work so don't be alarmed)
Hose off thoroughly with clean water and allow to dry
Make sure you rinse all equipment that has been in contact with the product thoroughly with cold water
It is also worth noting the following:
Coverage from a 5L bottle is up to 25m2
The product can be applied to slightly damp or dry surfaces but cannot be applied to surfaces saturated from recent rainfall or if rain is due.
Keep pets & children away from area until it's been washed down