Bienvenido, Solid!
Solid is an industrial inspired tile that is simplistic in design and has the ability to compliment any space. This concrete effect, Spanish tile has a strong look and a soft finish, perfect for any area in the home. Compromising of plain tiles and two different décor tiles, Solid is just simply stunning. All 3 colours (beige, graphite and pearl) are available in 30x60cm format for wall and 60x60cm for floor.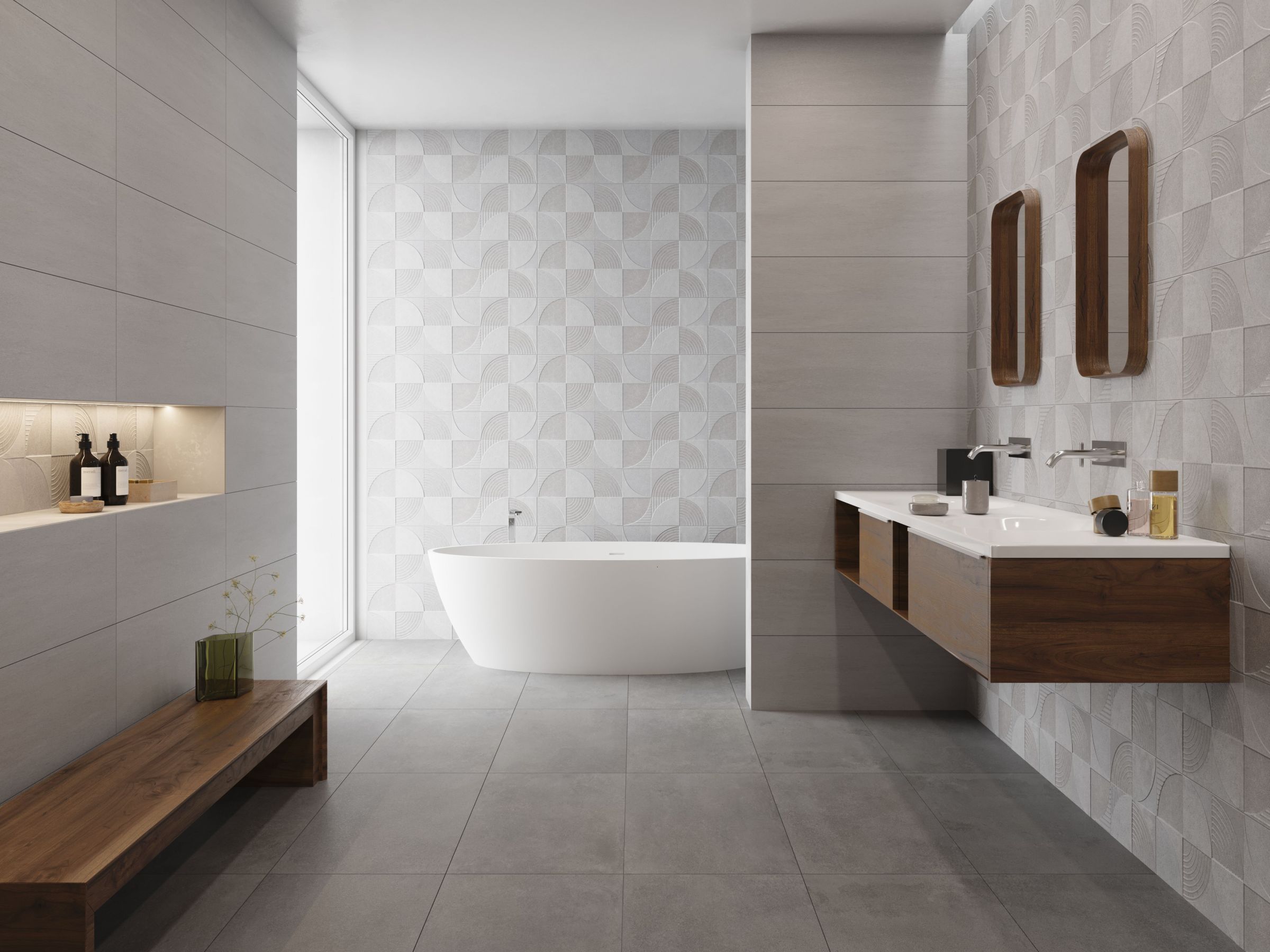 The first décor, Concept, is made up of a textured design, interlocking and intertwining, to create a minimalistic feature. This tile sits alongside the industrial concrete theme seamlessly due to the edgy, linked chain look it conveys. It's beautiful, repetitive pattern is subtle yet a showstopper none the less!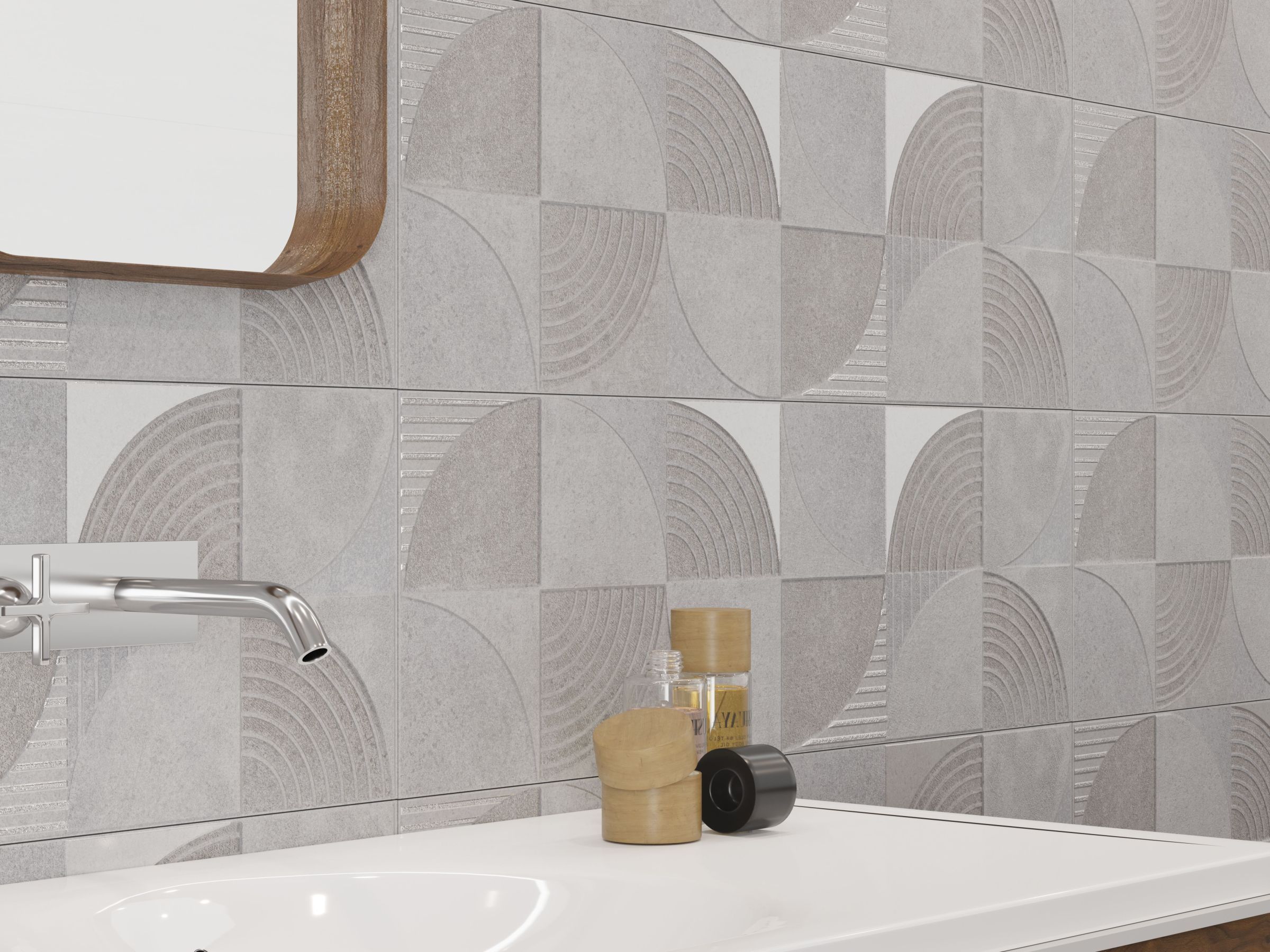 The second décor, Art, makes more of a statement with its varying shapes and sweeping textures. This decorative pattern is circular is style and has a warmth and softness to it. It is elegant and interesting - sure to brighten up a bathroom and is a perfect choice for a feature wall.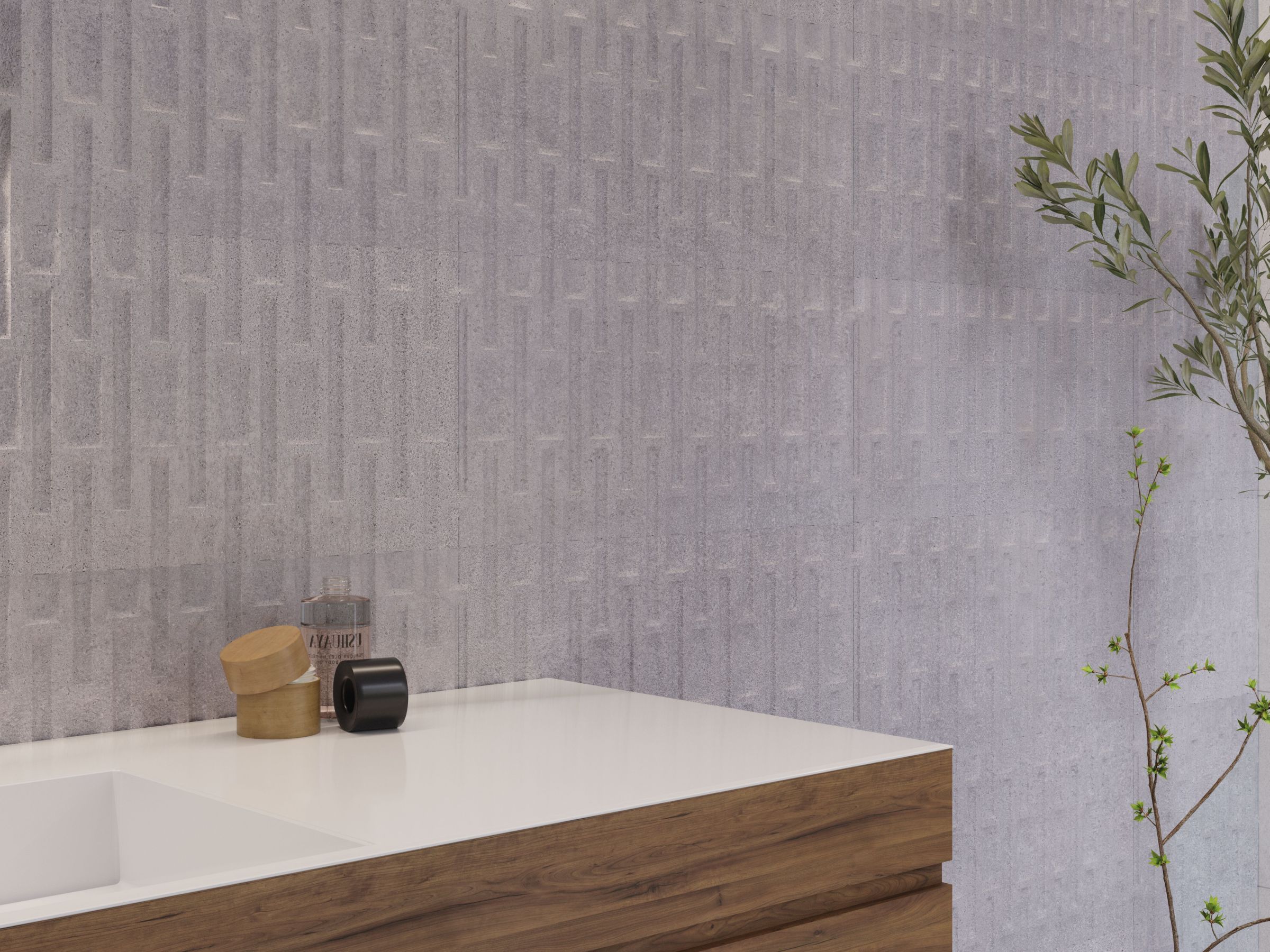 Each of these decors are accompanied by a plain tile in a corresponding colourway. This means you can create feature walls or panels with decors and tile the remaining walls in a plain tile – something that we find most commonly done. However, should you feel bold and daring, you could use décor tile for all the walls and use the plain, matching 60x60cm tile for the floor. These tiles are not limited to the bathroom either, they would be brilliant for a kitchen in a spacious, open plan contemporary space. You could even use the corresponding decors as an eye-catching splash back. However you decide to use this tile, we know that it will not disappoint and we love it!