Big, Bold & Beautiful
We are no stranger to large format tiles at Rees Tiles. It's fair to say that we LOVE them, but now we are taking things up a notch. We are preparing to welcome several 1m x 1m tile collections to our warehouse. These 1m2 porcelain tiles are mega and just what we've been wanting to add to our compilation of tiles. The draw of Open Plan Living is still high on a lot of customer wish lists and a large tile is absolutely perfect for this situation – the bigger the tile, the bigger the space feels. Having a large format tile installed on a floor means there are less grout lines, this then tricks the eye into believing the space is bigger as the floor looks less busy and broken up. In effect you add to the room looking spacious and aesthetically pleasing. There's also the added bonus of less grout to keep clean, and nobody ever moaned about not having to clean grout!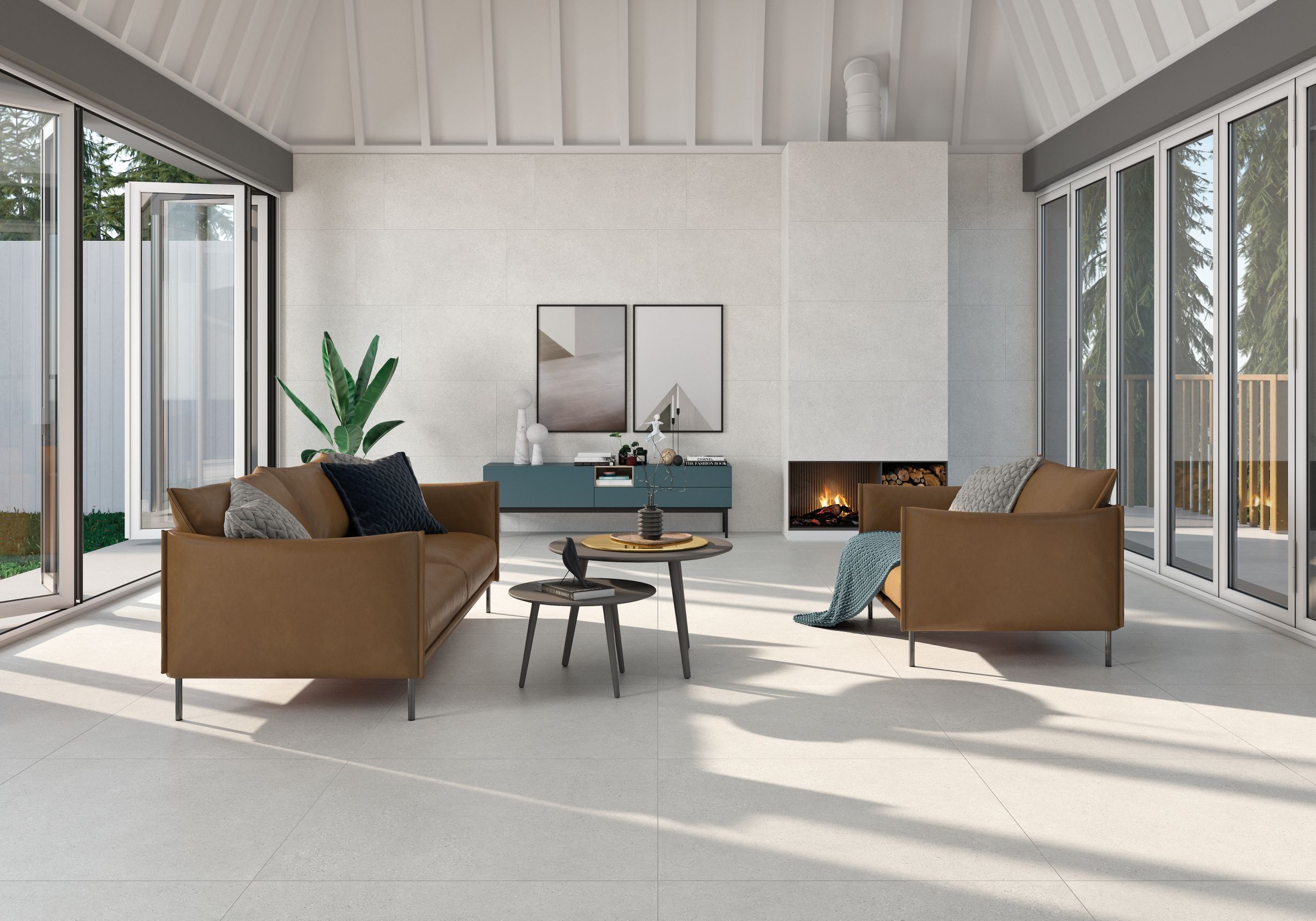 Due to massive improvements in technology and manufacturing, factories can now produce large format porcelains with outstandingly realistic prints. These porcelains not only look great, but requires less maintenance that the likes of natural stone. There's no ongoing sealing and treating and it is even, unlike a lot of textured natural stones – perfect for kitchens.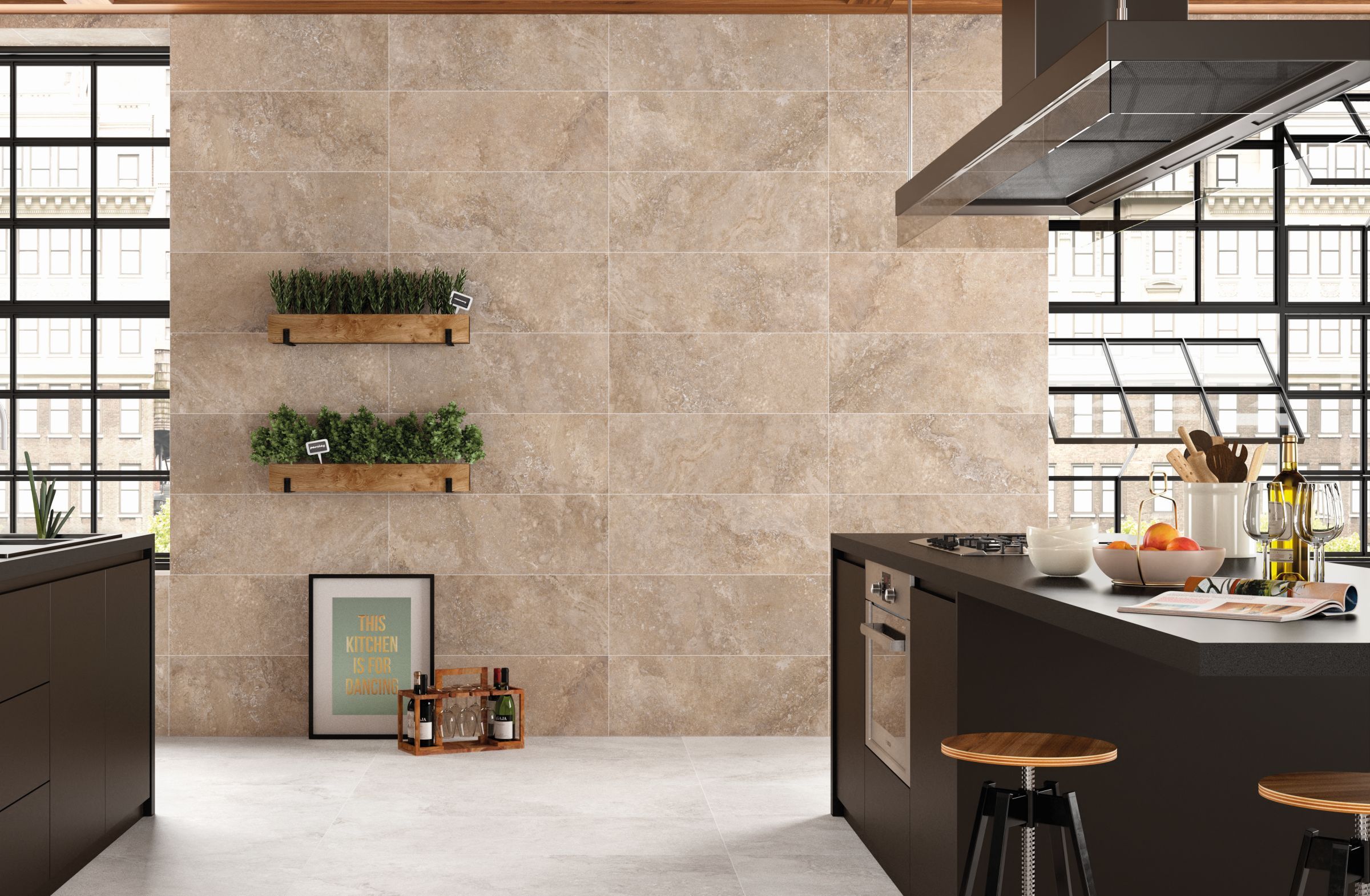 So, onto our new arrivals and first up is Homestone Grey. This tile is a gorgeous, stone effect tile with authentic patterns and markings on it. It has varying grey tones make for a striking floor when fitted and is a perfect choice for opening up a space.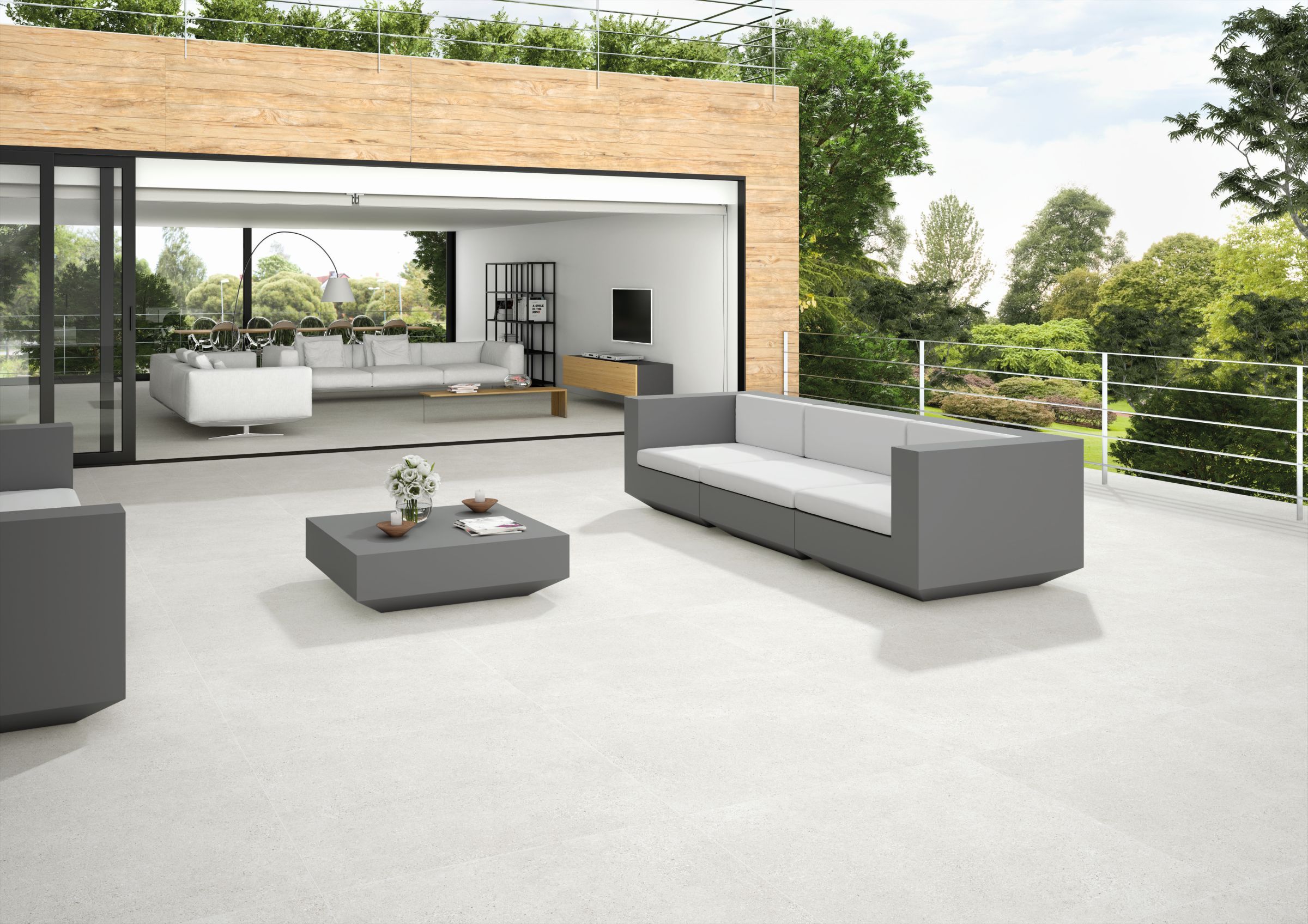 Next up is Lienz, another striking large format tile we are welcoming on board. This particular tile comes in 2 different shades; Pearl and Gris. Lienz bears a concrete effect design and has a matte finish so is a great option for a kitchen or hallway floor.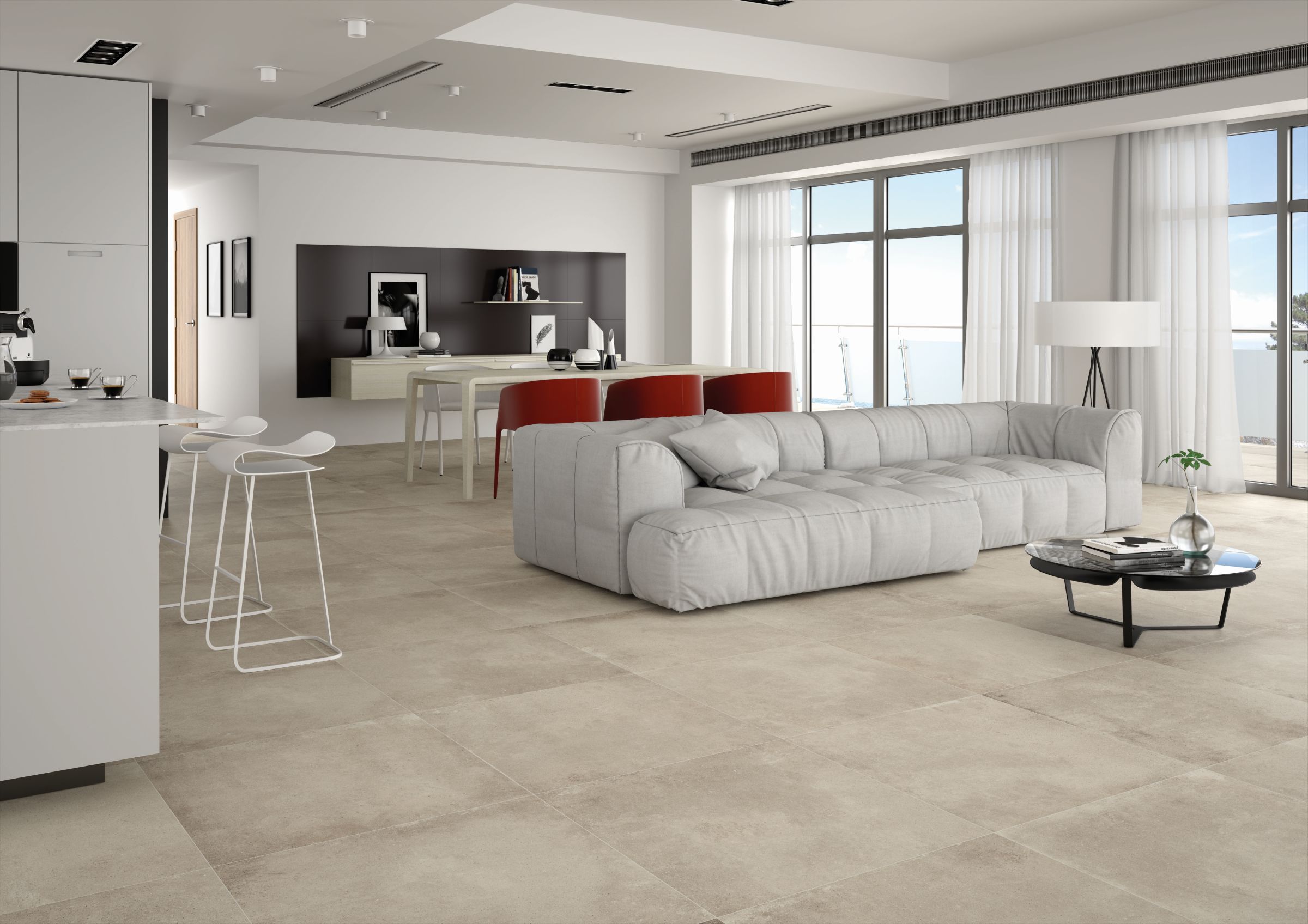 Finally, is our Rockstone collection, in 2 different striking colour ways. This travertine effect tile is available in either a warmer, brown shade 'Noce' and a cooler grey shade 'Pearl' complete with a matte finish. Rockstone is the most detailed of our new tiles and is amazing to look at.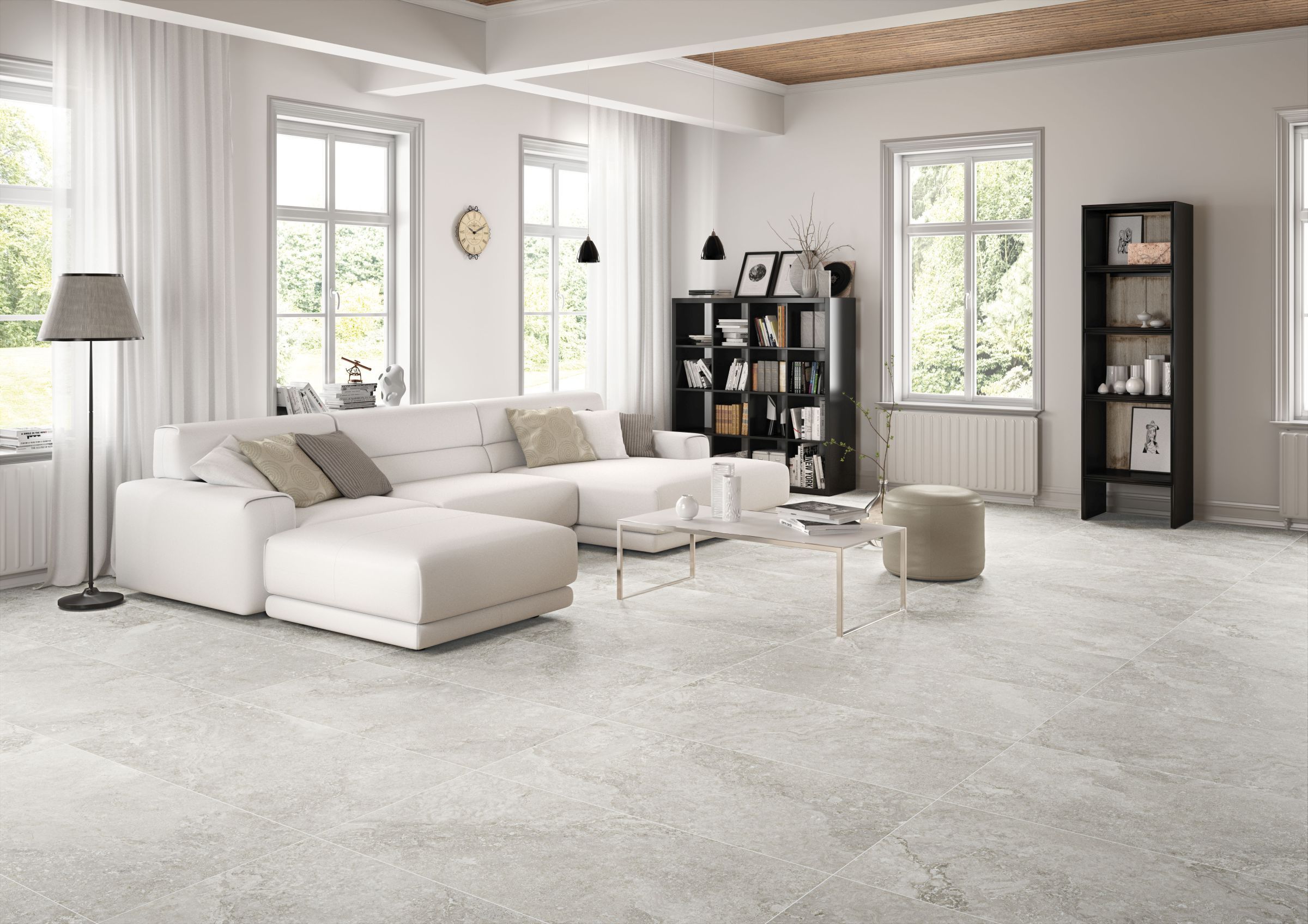 All 3 of these new collections should be with us within the next few weeks and we can't wait!
*Some of the imagery features tiles that are in a different size format to the 1m x 1m format we are stocking but the collections are the same.