Fugalite® Bio Resin Grout by Kerakoll
Keeping grout clean is a bug bear of everyone, especially when some of the mould removal products are so harsh! This is where Fugalite® Bio comes into play – a waterproof, hypoallergenic resin grout. This product by Kerakoll is a grout designed to dry silky smooth, just like a ceramic/porcelain tile and because Fugalite® dries hard, no moisture can ever penetrate into the grout. This clever quality is what makes it stain, water and mould resistant. Regular grouts can discolour over time as well as become mouldy – with Fugalite® this just won't happen. It can be cleaned just the same way you would clean tiles as it is completely wipe clean, doesn't stain or change colour. It is also extremely resistant to chemical aggression making it an ideal grout for all kinds of tiles. Fugalite® is the perfect solution for kitchen and hall floors, when food might be spilt onto the grout – removing tomato stains from grout is never fun! If you're an outdoorsy family, with walkers and sporty children, dirt can easily be walked in from outside or pets leaving muddy paw prints everywhere - Fugalite® prevents any long-term staining.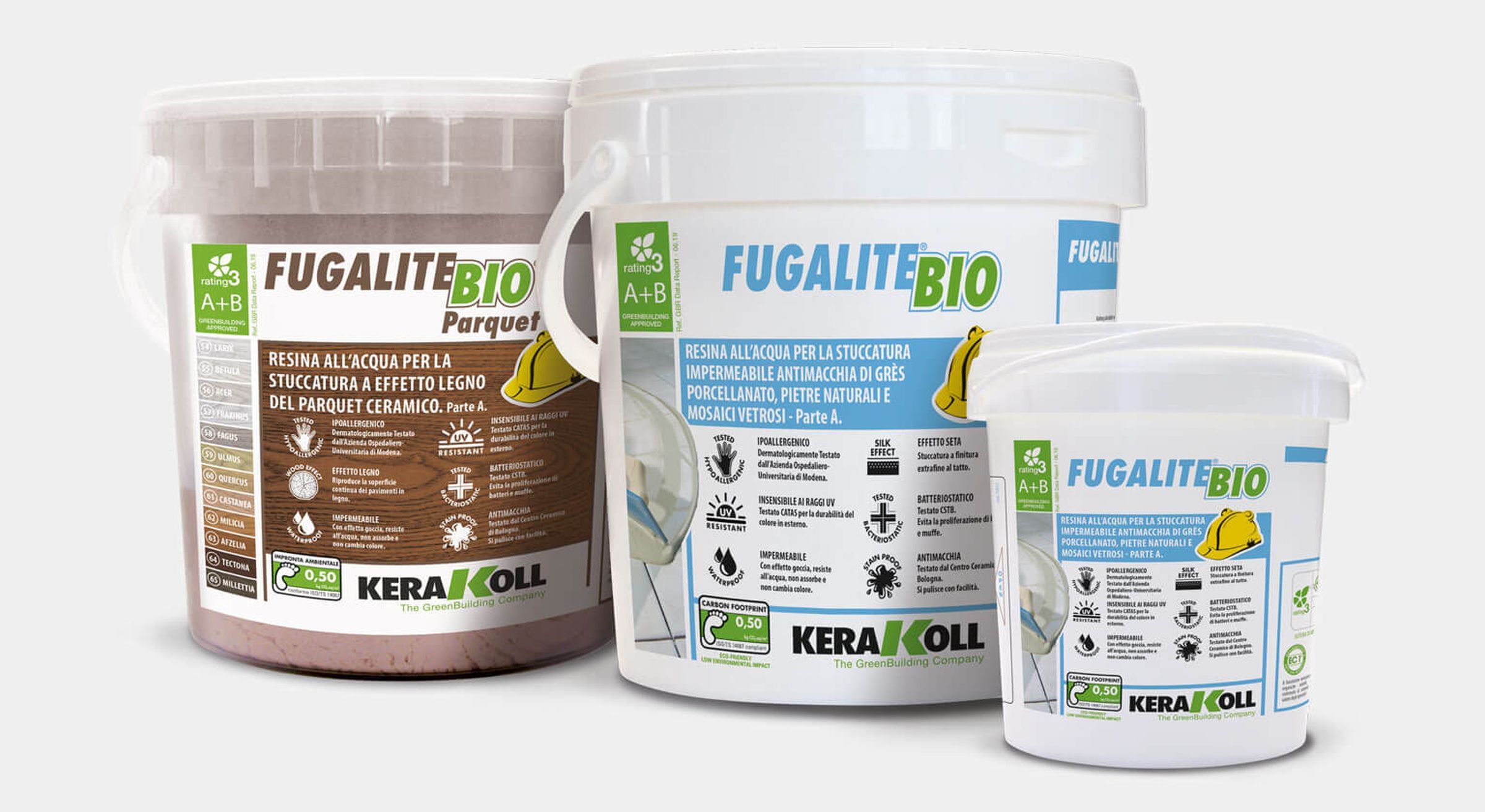 Benefits of Fugalite® Bio
Fully resistant to water, stains and dirt

Bacteriostatic, fungi-static, hygienic and safe

Vitrified grout – meaning it gives a smooth, even grout joint
Liquid ceramic creating 100% even uniform colours
Resistant to UV rays
Suitable for use with ceramic, porcelain and natural stone tiles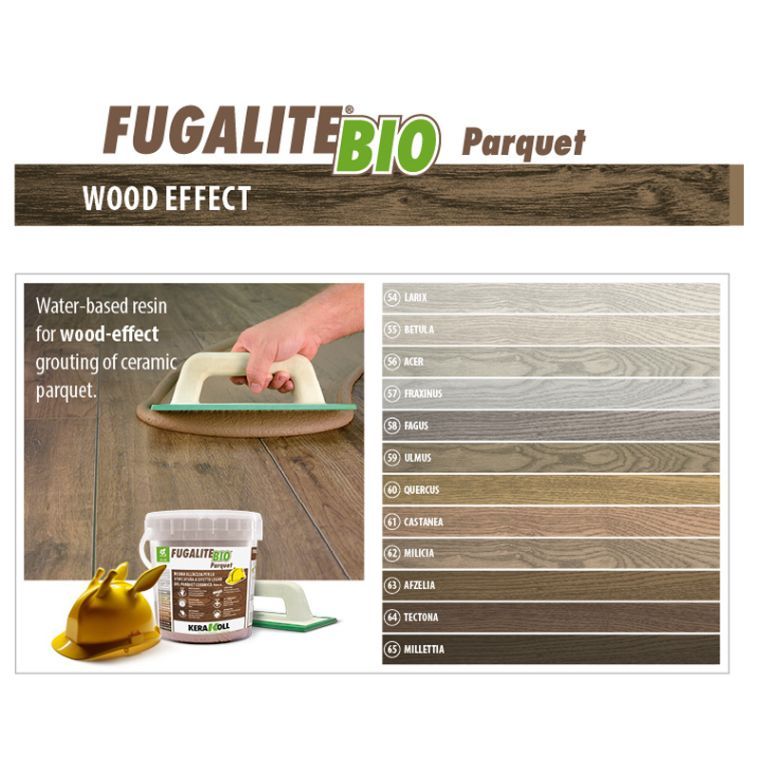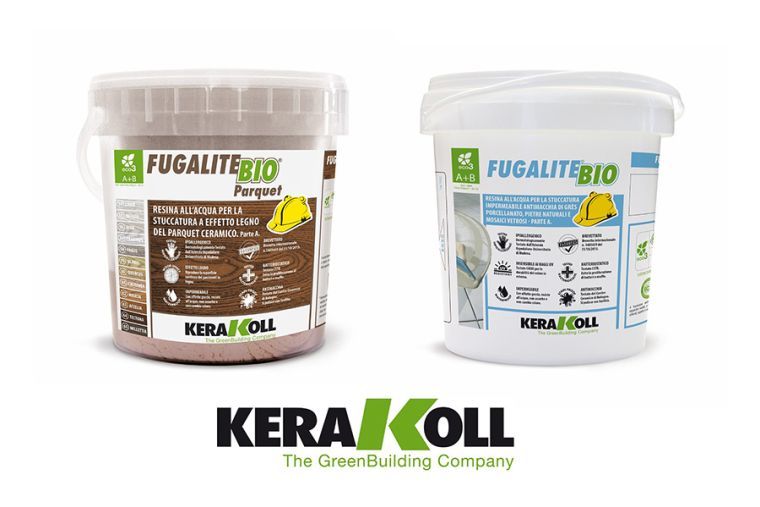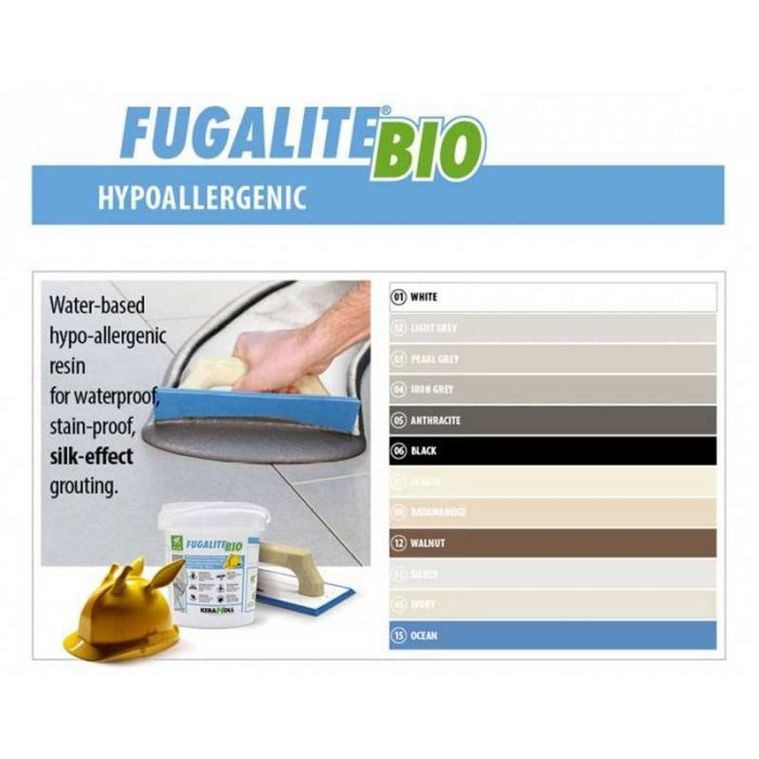 Fugalite® is easy to prepare by hand or with a mixer, spreads and fills joints perfectly and can be cleaned immediately with a Fugalite® sponge, cleaning products and a cloth. One applied you cannot walk on the grouted area for 24hrs as this will damage or stain the grout so keep people, pets and dirt out of the area.
As with all Kerakoll products, Fugalite® has very few chemicals or harmful ingredients, making it a better option for the end user. It's available in variety of different shades of whites, beiges and greys, as well as 'Invisible' for glass mosaics, to see the depth of colour and to ensure the grout take on the colour of the mosaic, and a parquet wood collection too, perfect for use with wood effect tiles. You can even add gold or silver Fuga Glitter to the grout so it sparkles in the light, just another great option to have with this product! Rees Tiles have a well-established relationship with Kerakoll and stock a variety of Kerakoll products. We are able to calculate the correct quantity of Fugalite you would require for your project and specially order everything you need.