G is for Grout
What is the purpose of grout I hear you ask? Well, grout is required to fill the gap between tiles and protects against water getting behind the tiles. If you weren't to grout the gap, water will seep through to the substrate behind and damage it. Another reason for using grout is to prevent the tiles rubbing together and causing cracking due to movement, movement that is out of our control. You should never tile without using a grout, even if the gap between tiles is minimal. Grout has amazing effects on the eye too. What colour you select can really change the final outcome.
Traditional tile grout is cement based and is the cheapest option when it comes to grout. This particular kind of grout isn't stain resistant so we would always recommend choosing a darker colour if it is being applied to the floor. Our preferred supplier for cement based grout is Larsen and their 'Colourfast 360' is great for application on walls and floors with a joint up to 15mm. It's easy to apply, ewith a uniform colour and simple clean off afterwards.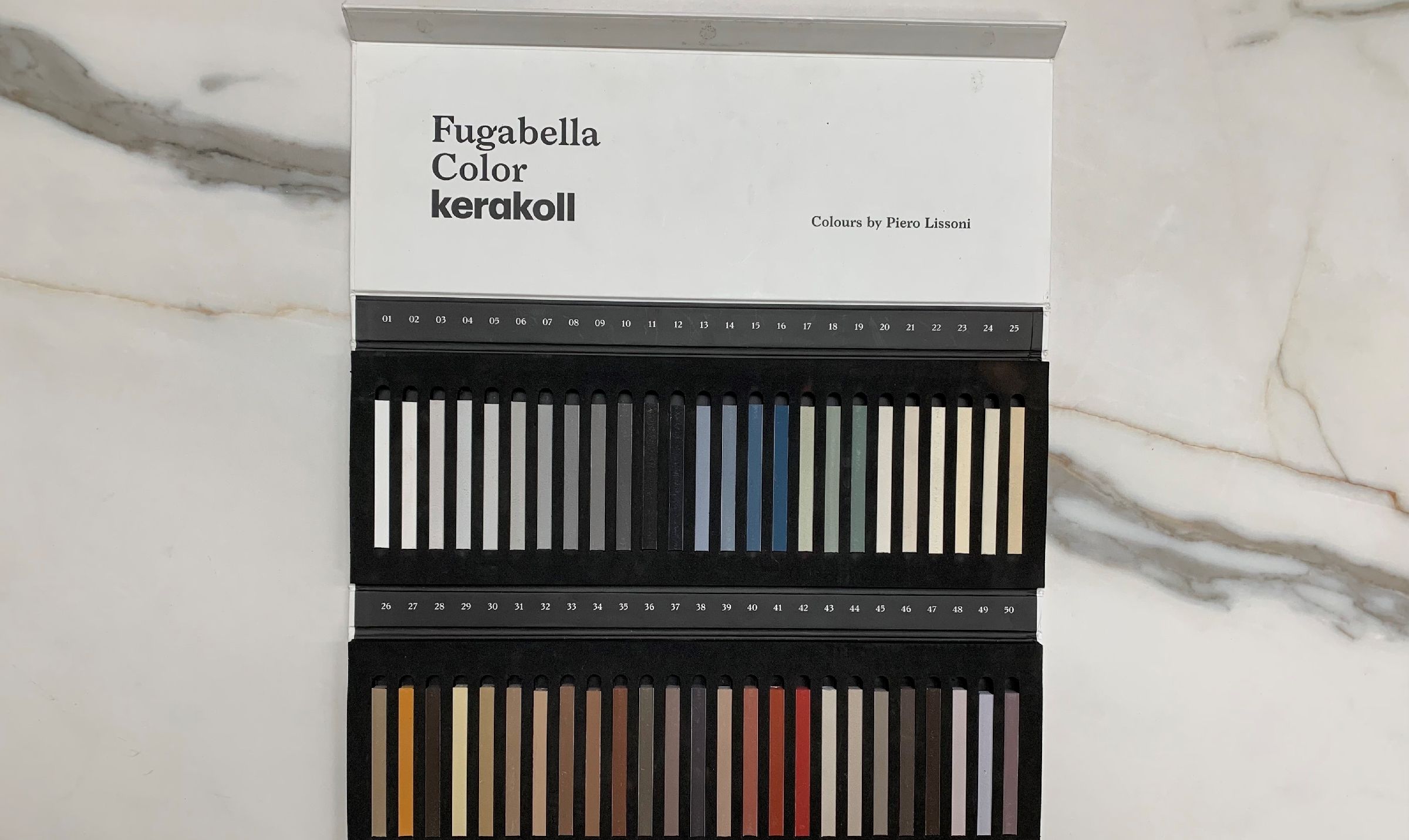 A step up from cement based grout is Fugabella© Color by Kerakoll which is a resin-cement hybrid grout. This is a combination of both and it picks out all the great qualities of each. Fugabella© is resistant to abrasion, water repellent and boasts colour uniformity and durability as well as ease of application. There are 50 different shades to choose from, making colour matching tiles a lot easier.
Another great grout option is liquid ceramic grout. This is a grout designed to dry just like a ceramic tile and because it dries hard (as hard as a tile!), no moisture can ever penetrate into the grout therefore leaving it stain, water and mould resistant. Our preferred product is Fugalite® Eco by Kerakoll. Regular grouts can sometimes discolour over time as well as become mouldy - with Fugalite® this will never happen. It is cleaned just the same way you would clean tiles as it is completely wipe clean, won't stain or change colour. It's also extremely resistant to chemical aggression making it an ideal grout for all kinds of floors. Fugalite® Eco is the perfect solution for kitchen and hall floors, when food might be spilt and get onto the grout, dirt can be walked in from outside or pets leaving muddy paw prints everywhere. Small children are notorious for accidents and the last thing you want is spaghetti bolognaise staining your grout forever!
Fugalite® Eco is easy to prepare by hand or with a mixer, spreads and fills joints perfectly and can be cleaned immediately with a Fugalite sponge, cleaning products and a cloth. One applied you cannot walk on the grouted area for 24hrs as this will damage or stain the grout.