L is for Larsen
Rees Tiles are a preferred supplier of Larsen Building Products and have a fantastic, long-standing relationship. Larsen are an Irish company that was established in 1975 and they've successfully supplied the construction sector ever since. Their purpose-built manufacturing facility in the Port of Belfast allows them to produce tonnes and tonnes of products on a daily basis and is regularly shipped all over.
They have a large focus on managing the chemicals used during production responsibly to minimises potential environmental and health impacts. Larsen's aim is to become more efficient in the use of their packaging and raw materials as well as continually working to develop products and systems that are environmentally friendly.
"We are committed to a program of research in an attempt to develop products with a smaller environmental footprint and improved sustainability."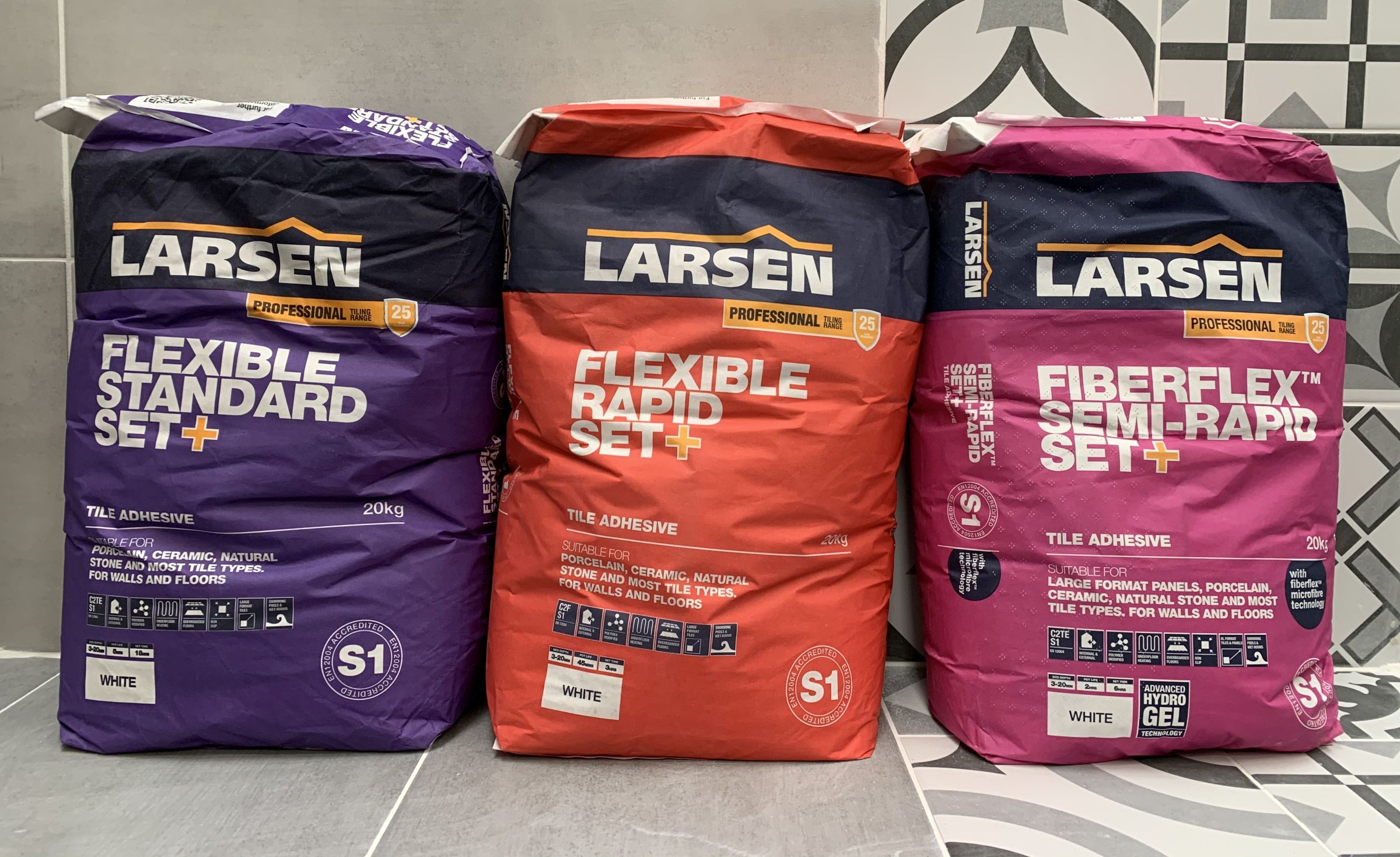 Rees Tiles stock a variety of Larsen products and the feedback is always very positive. In our Showrooms you can always find Adhesive (Rapid, Semi-rapid and standard set, all of which are flexible), 8 different colours of grouts with matching silicones, Primers, Tanking kits, Levelling Compound and much more. One of our most popular Larsen products is the Fibre-Flex Semi-Rapid adhesive. This adhesive dries in 6hrs and has a 2hr pot life, as well as being S1 rated like all the other Larsen adhesives we offer. It is suitable for use in swimming pools and wet rooms, great for use with underfloor heating and perfect for large format tiles and panels.