LTP Grimex
Grimex is a heavy duty, intensive cleaner perfect for removing tough stains. It is strong enough to tackle the likes of oil, grease, ingrained dirt and grime and is a really handy product for restoring old tiles and floors too. Grimex can also successfully remove the build-up of old wax layers on natural stone and tiles and is ideal for general stone care and maintenance. It's suitable for use on flooring both indoors and outdoors, whether its natural stones such as travertine, limestone and slate, indoor porcelain or ceramic tiles, or external paving and driveways. An absolute must product if you've got stubborn stains you want to tackle.
It's worth noting, as with all intensive cleaning products, it is always best to test the solution on a small, discreet area before applying to a large area. Any alkalinity remaining on the surface prior to treatment needs to be wiped clean with water and a sponge.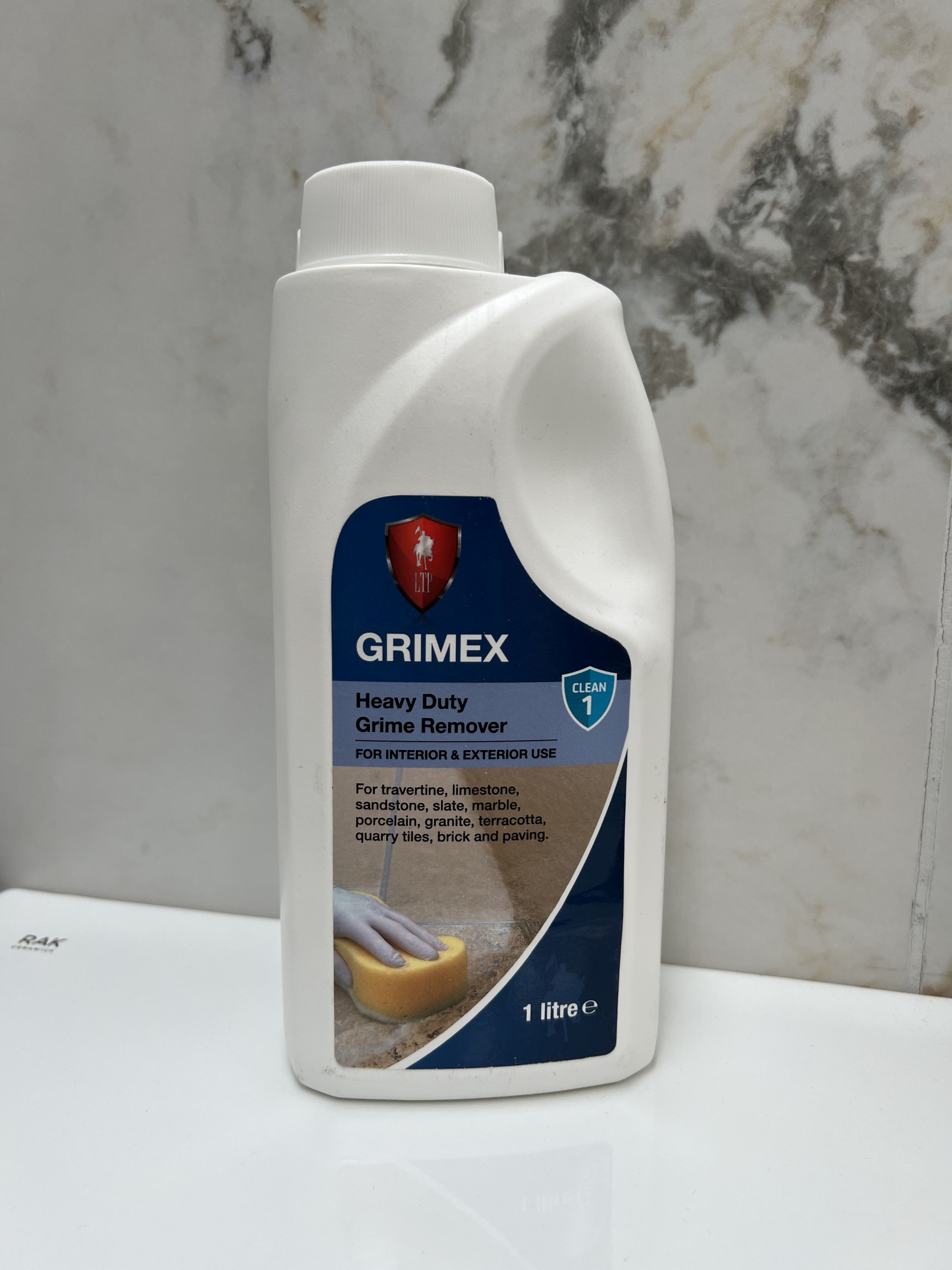 We have a great relationship with LTP, a supplier of cleaning and sealing products for tiles and natural stone, and we stock a variety of products in our showrooms. LTP were established nearly 20 years ago and has grown dramatically over the years, however remains a small, customer focused business. Now they create a plethora of products that are perfect for the sealing, cleaning and maintenance for the tile and stone market. We have been wowed by the ability these products offer and believe they are a great and essential set of items for any household.
The LTP Products we are now holding in stock at both Showrooms are:
Black Spot & Algae Remover 5L
Cement, Grout & Salt Residue Remover 1L
Colour Intensifier 1L
External Stone Sealer 1L
Grimex 1L
Grout Stain Remover 1L
Matt Stone H20 1L
Mould Spray 500ml
Porcelain Tile Cleaner 1L
Porcelain Tile Protector 1L
Power Stripper 1L