M is for Mainzu
Mainzu Ceramica are a fantastic factory known for producing vibrant and patterned tile collections. Established in Vilareal in 1964, the company has gone from strength to strength with the product offering on small format tiles. During the early 90's, Mainzu realised that there was a different kind of demand for small format compared to before and began to produce tiles in the size of 20x20cm and later 15x15cm. They were the first Spanish company to introduce a computerised control system during the manufacturing process - this made quality control more efficient.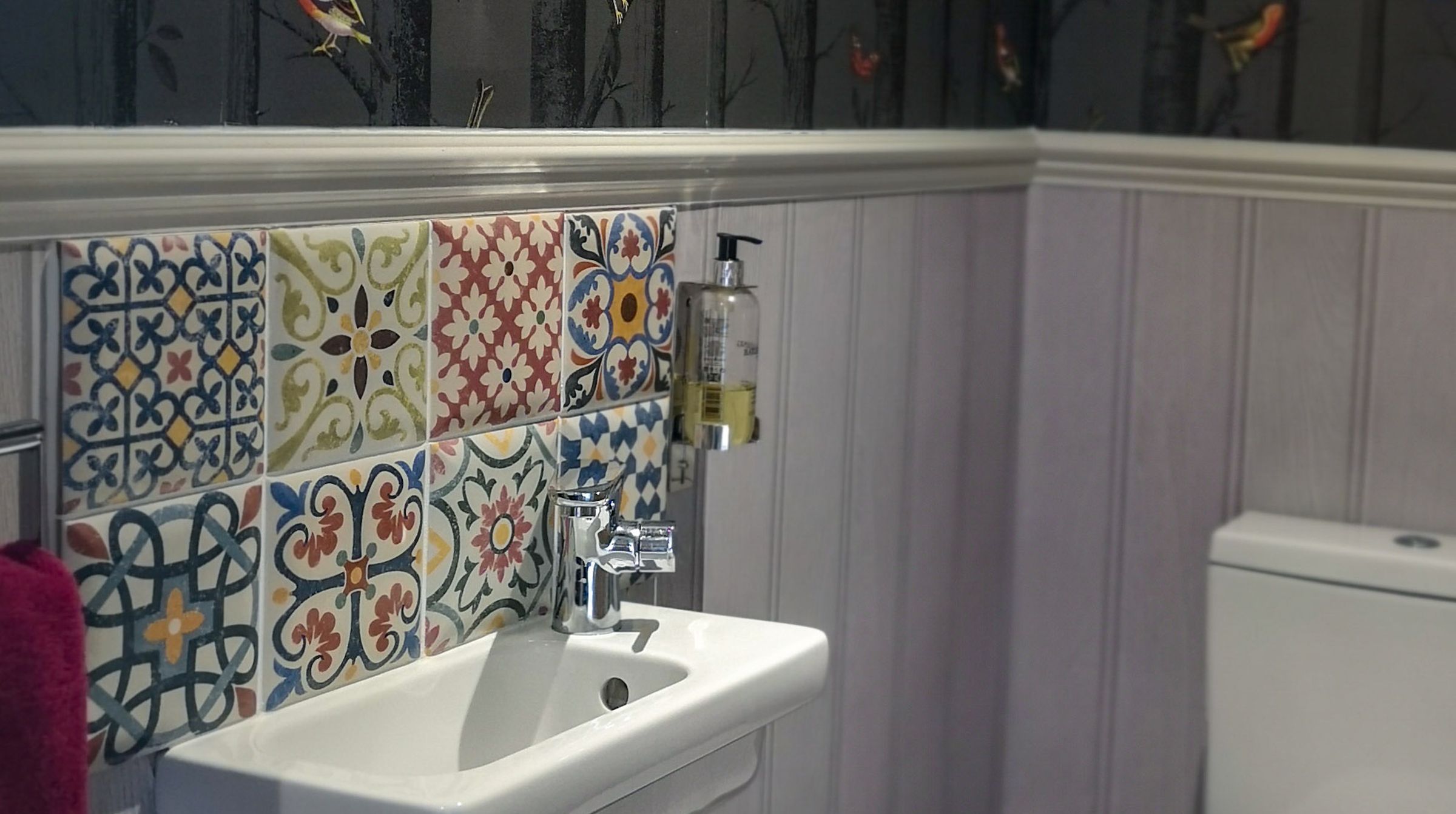 This Spanish factory produce a plethora of traditional, contemporary and innovative tiles collections. From the terracotta tones right through to the bold and colourful jungle, there really is something for every style. Their dedicated 'Workshop Factory' work tirelessly to design and create ceramic pieces that capture the latest trends in colour, design and graphics in a variety of formats, and it is because of this that they're so popular.
What we like…
It's so hard to choose which collections we like the best from Mainzu as there's just such a lovely number of beautiful tiles to look at. We do love their nature inspired collections such as 'Jungle' or 'Bali Stones' as these feature vibrant colours, flowers and animals. Nature is an in-demand style at the moment so these tick a lot of boxes.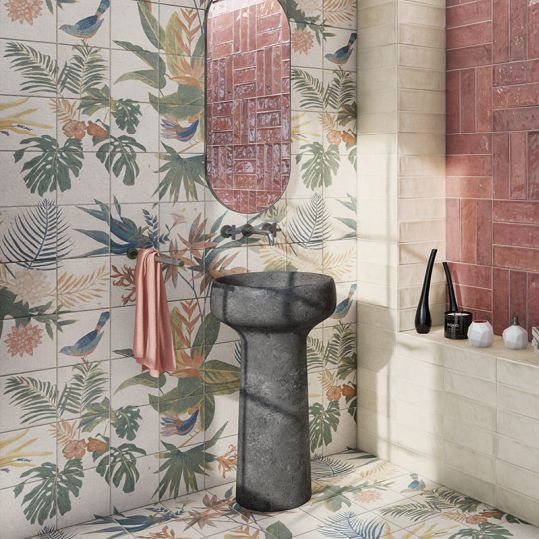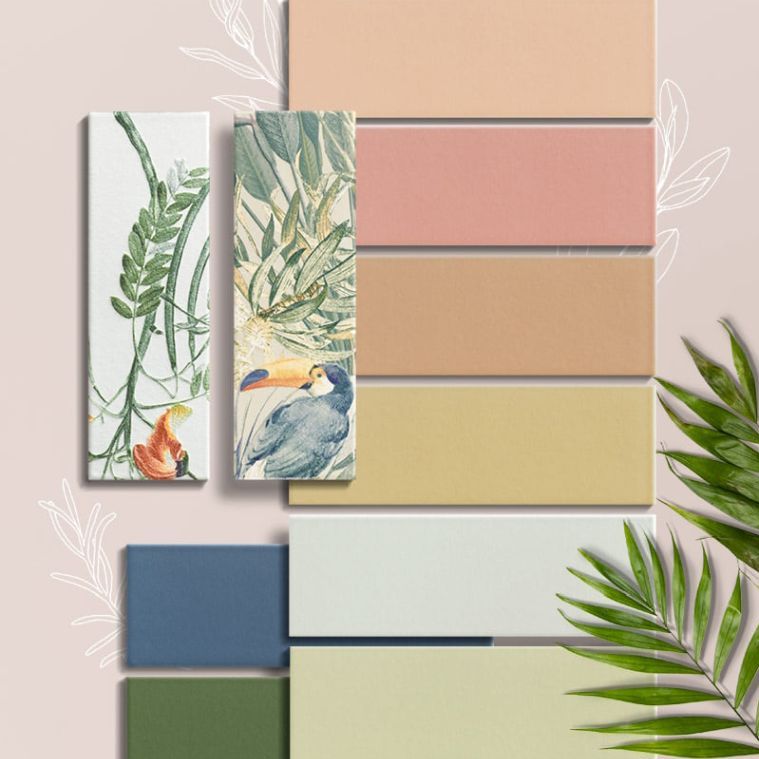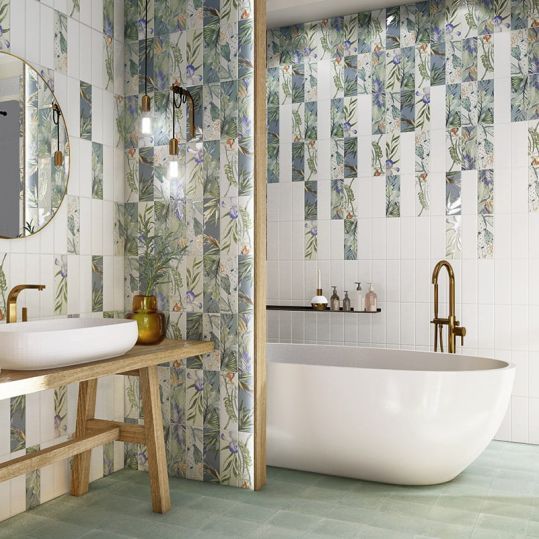 For a more traditional yet exciting look we are very fond of the 'Rivoli Torino' collection. A customer used these in the restrooms of their establishment and they look absolutely stunning. Warm and inviting colour palette with interesting designs and textures, which is a common theme with Mainzu tiles. They're always quite fascinating designs and certainly attract attention!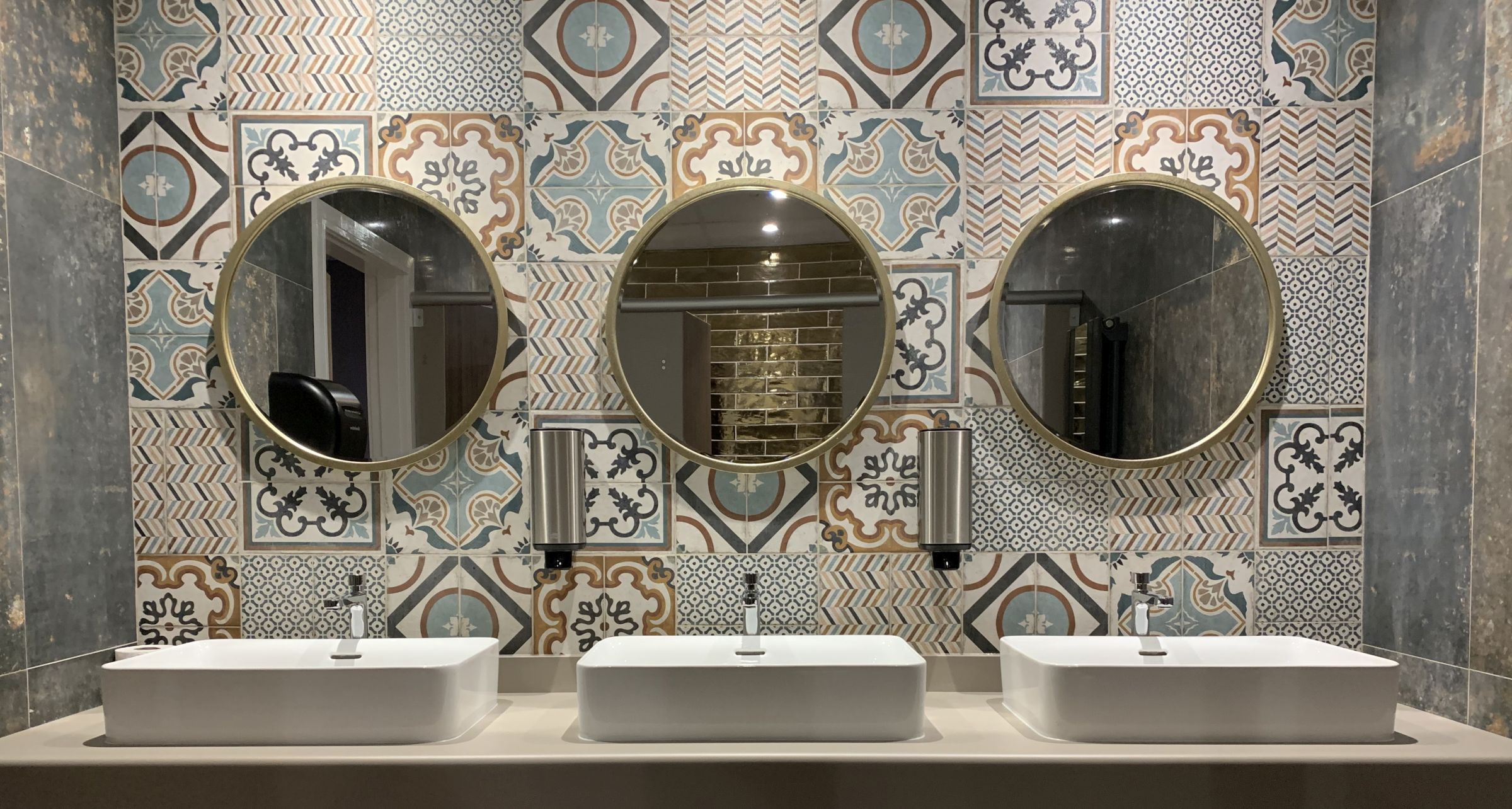 Finally, as we like to work in 3s, is their 'Bumpy' collection. This collection is a take on a traditional metro style tile but combines both the metallic and the patchwork trend. Its innovative design is eye-catching and contemporary but retains the conventional 10x20cm dimensions. Bumpy is perfect for domestic use such as kitchen splashbacks yet is equally as effective in commercial settings such as restaurants and bars.