Maximise space in a small bathroom
Sometimes there isn't the luxury of a large, 4 piece bathroom in a home and you are left with a small but functional space. There are several ways to make this kind of space feel bigger and also ways to maximise what little area you have. The obvious suggestion we would always begin with is to keep it light and bright. If you're worried about a small bathroom feeling too small then ensure that your tile colour choice is one that will illuminate the room and not make it feel dark and closed it. Whites, light beiges and white greys are perfect to keep a room feeling open and you could even consider the use of large mirrors to bounce the natural light around. Statement, oversized mirrors trick the eye into believing the space is bigger than what it is.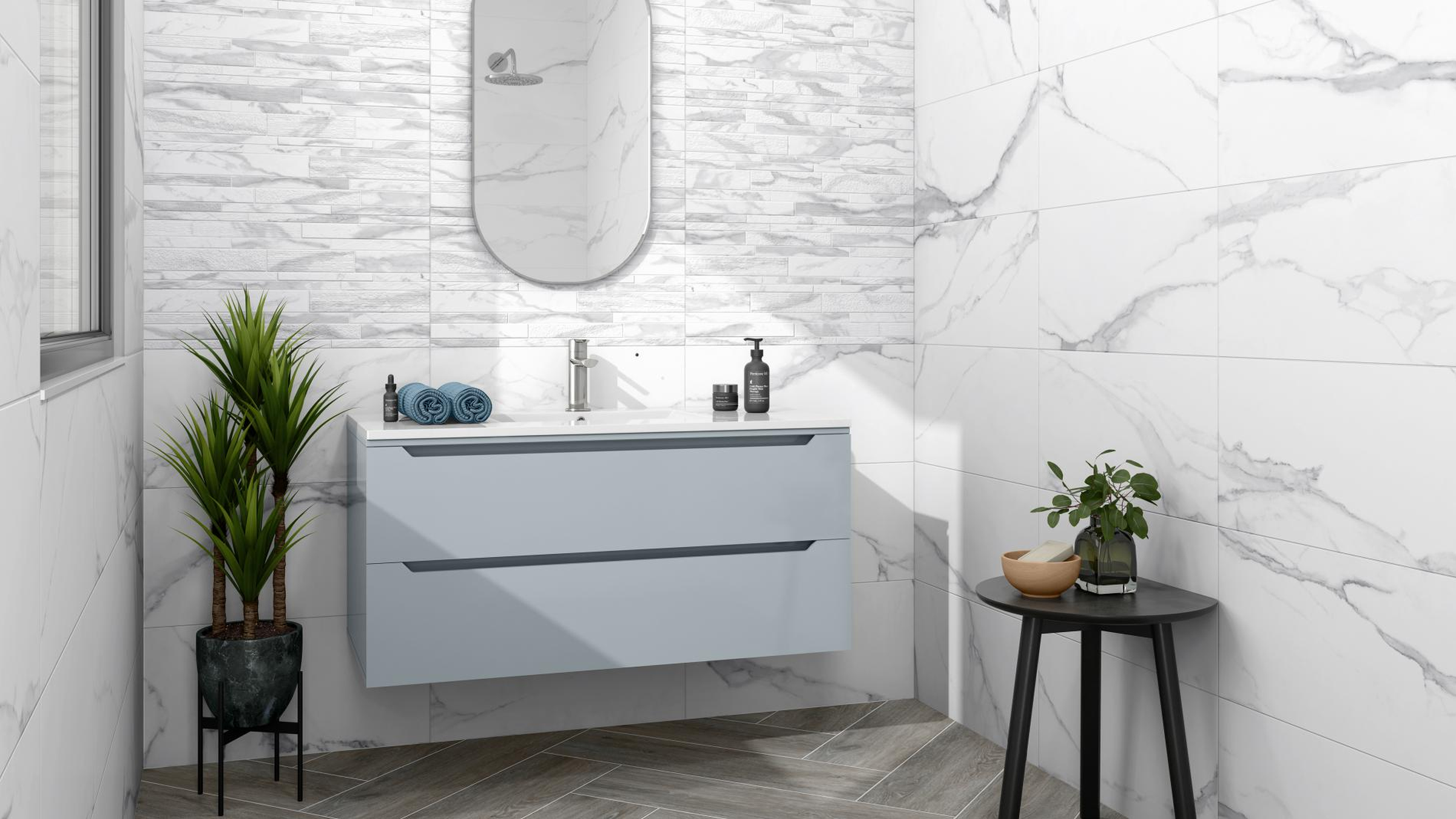 Bigger is better
We often get customers coming into the Showroom saying that they only have a small bathroom so they can't use big tiles and then they make a bee-line to the small format tiles we stock. Rule number 1 – the bigger, the better! Bigger tiles mean less grout lines, and less grout lines give an illusion that the area is bigger and more spaced out. So, if your objective is to make a space feel more opened up then consider bigger tiles.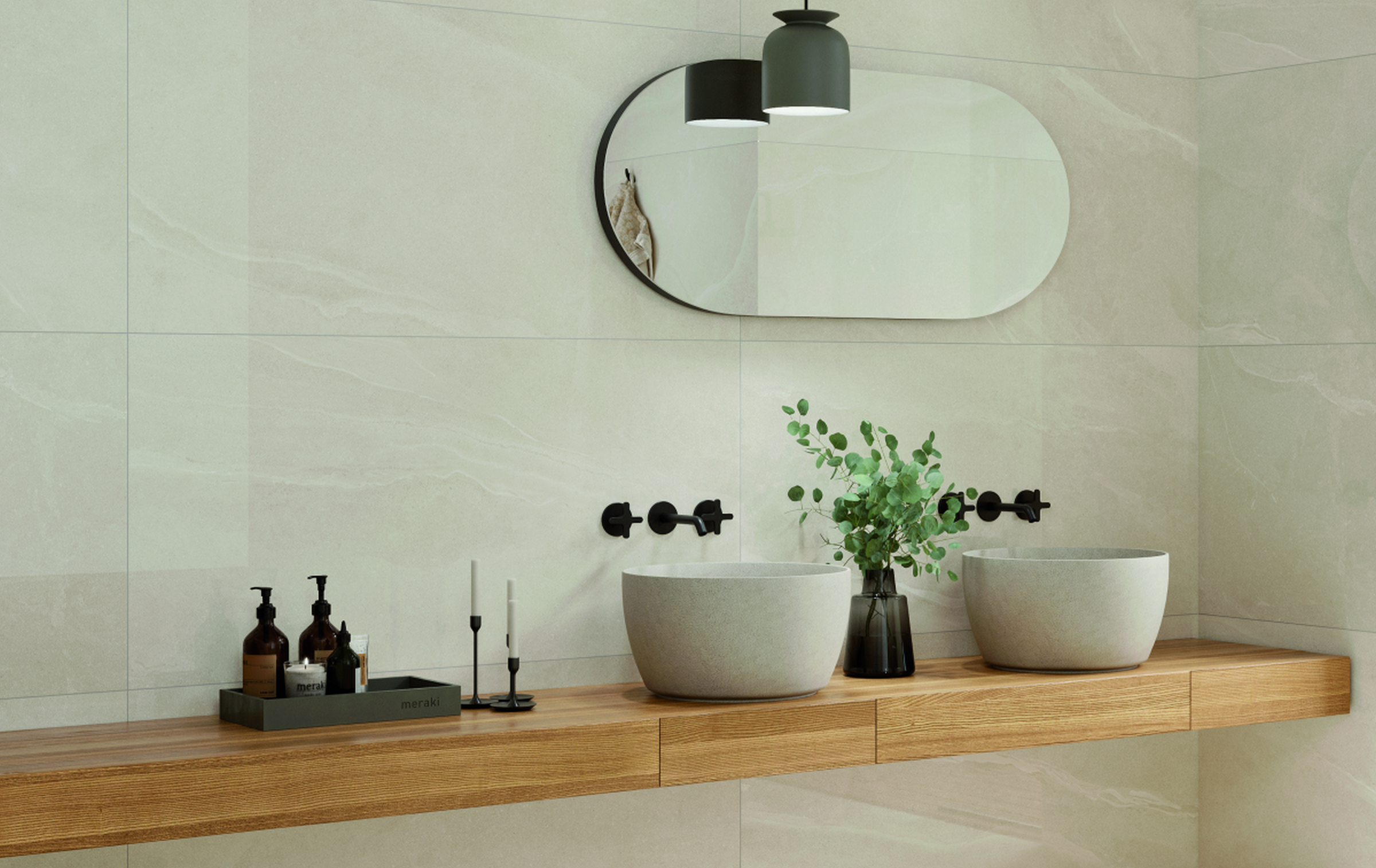 Blend it
Choose a grout that blends too the colour of your tiles rather than contrasts. This gives the impression that there is one big surface as the eye doesn't notice the grout lines breaking up the tiles as much and by doing this you automatically make the bathroom feel more sizable. It's another clever trick of the eye and something that you can easily achieve with the extensive selection of colours available with our Kerakoll grouts.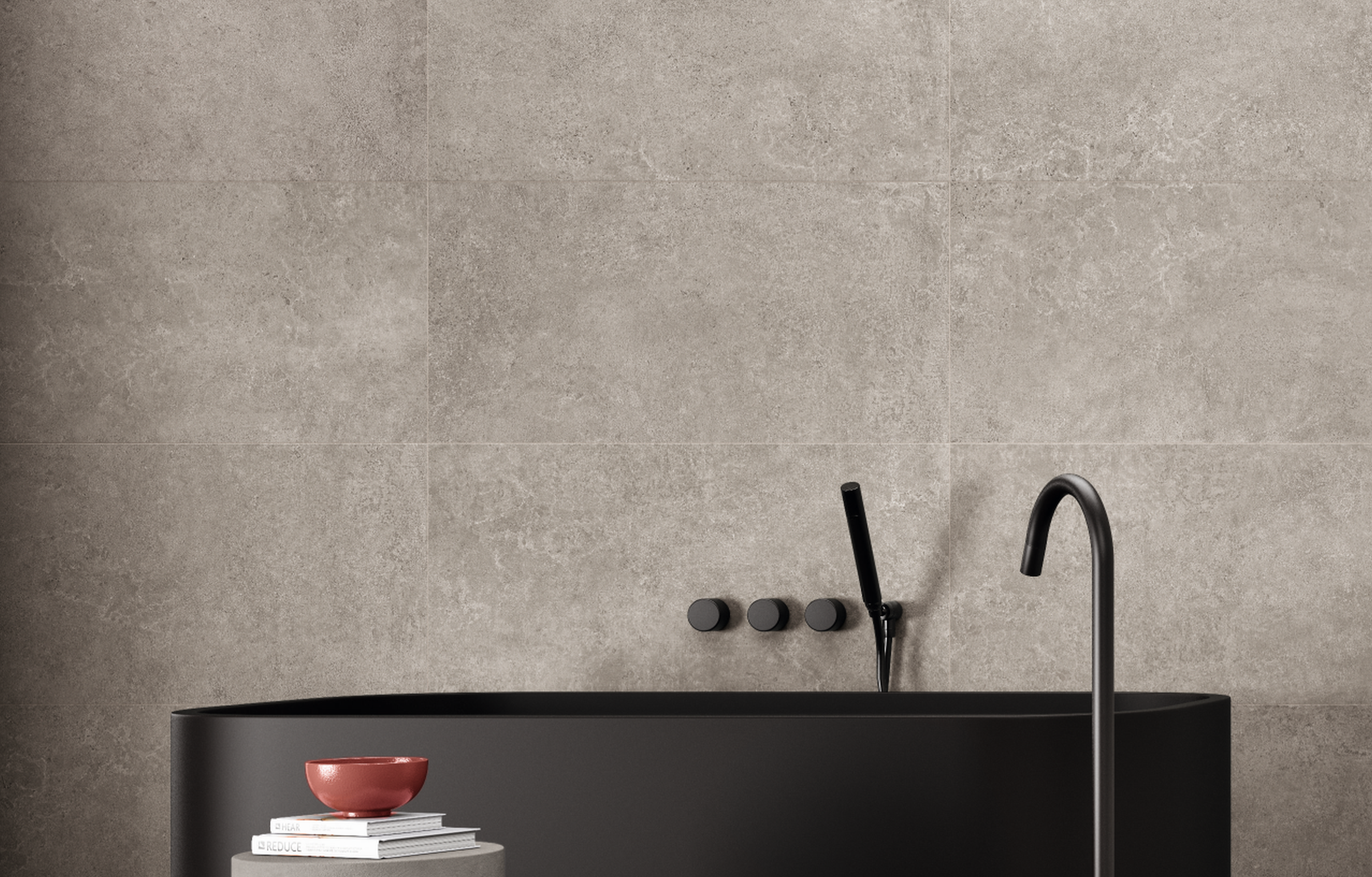 Fuss free spaces
Create clever storage in a bathroom in the form of wall hung vanity units, leaving empty space underneath, to maximise floor space and feel less boxed in. A sizable vanity unit with plenty of places to store toiletries and towels keeps the floor space free of clutter and fuss free. Teaming this kind of vanity unit alongside a minimal themed bathroom is the perfect way to give the impression of more space.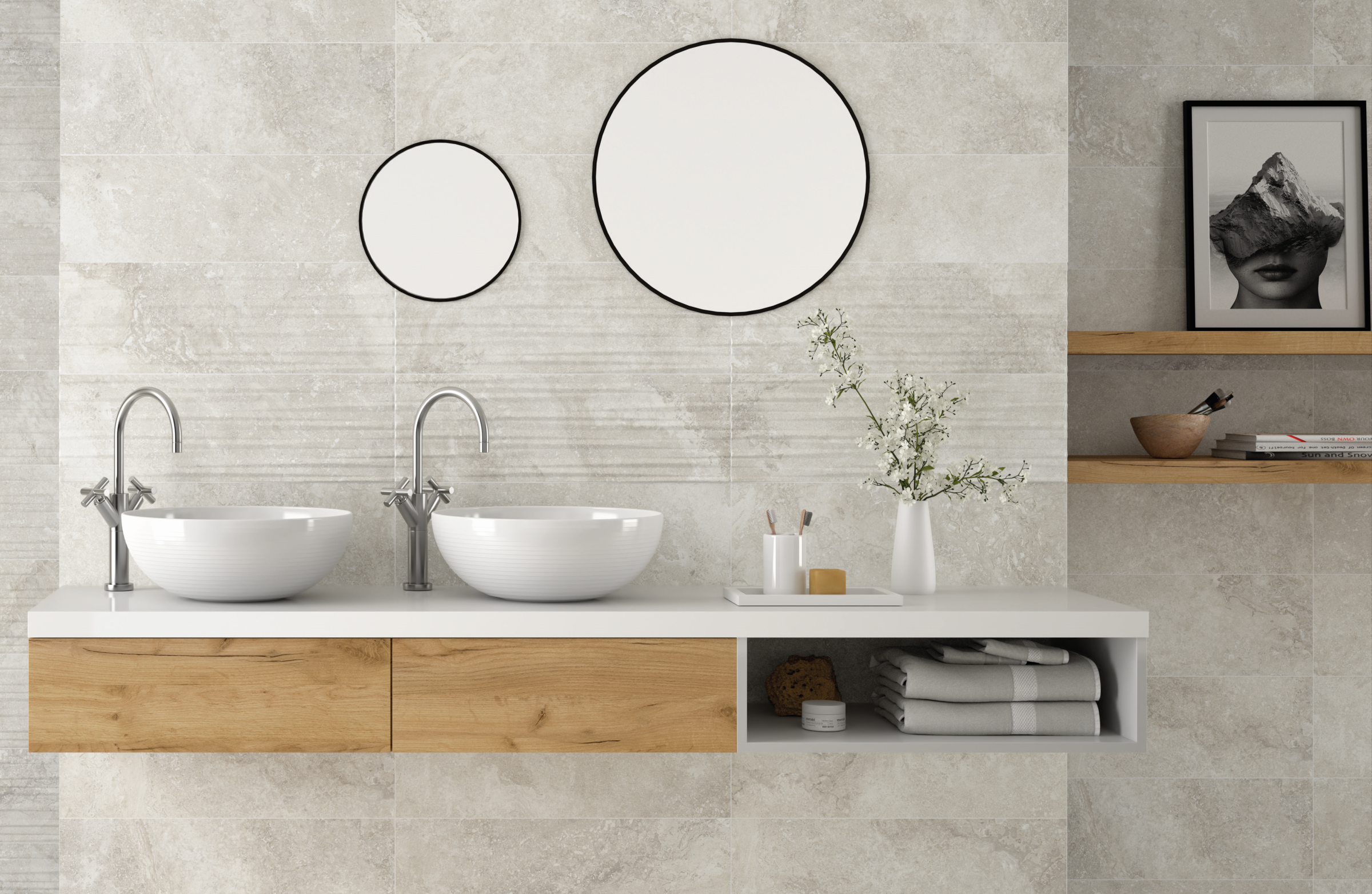 Box it off
Tile in your unsightly pipework from the basin and toilet with a half-height, tiled fake wall that doubles up as a shelf. This might seem an odd suggestion but by taking off a small area of the floor space you essentially make more space higher up. Tile it the same as the rest of the room and wall hang a basin (sans pedestal) and it will create a sense of continuity that flows throughout. The shelf that runs along the top can be used to store toiletries or decorative items, but basically creates an additional space that wasn't originally there.