Revamp your bathroom on a budget
It's a common misconception that retiling a bathroom is expensive. True, it's not the cheapest of home improvements that you can do, but if it's high on your priority list and needs to be done then there are ways to make it more affordable.

Revamping your bathroom doesn't have to cost the earth when we have an extensive collection of tiles that are less than £30m2. Some of our newest porcelain collections start off at £19.99m2 which is a really great price for porcelain, one of which is the 'Alamo' collection. Alamo is a stone effect, anti-slip porcelain tile available in 3 different shades. Perfect for bathroom floors due to its anti-slip qualities, yet just as suitable to be used on walls. The beauty of porcelain tiles is the ability to use the same on both walls and floors to create a seamless finish. By using the same tile throughout you are able to create the illusion of more space due to the continuity and flow. As always, the bigger the tile the better and there's more choice for large format with porcelain. Rees Tiles also stock a variety of ceramic tiles with corresponding floor tiles that look great and these are just as good a quality as the porcelain, especially for domestic situations.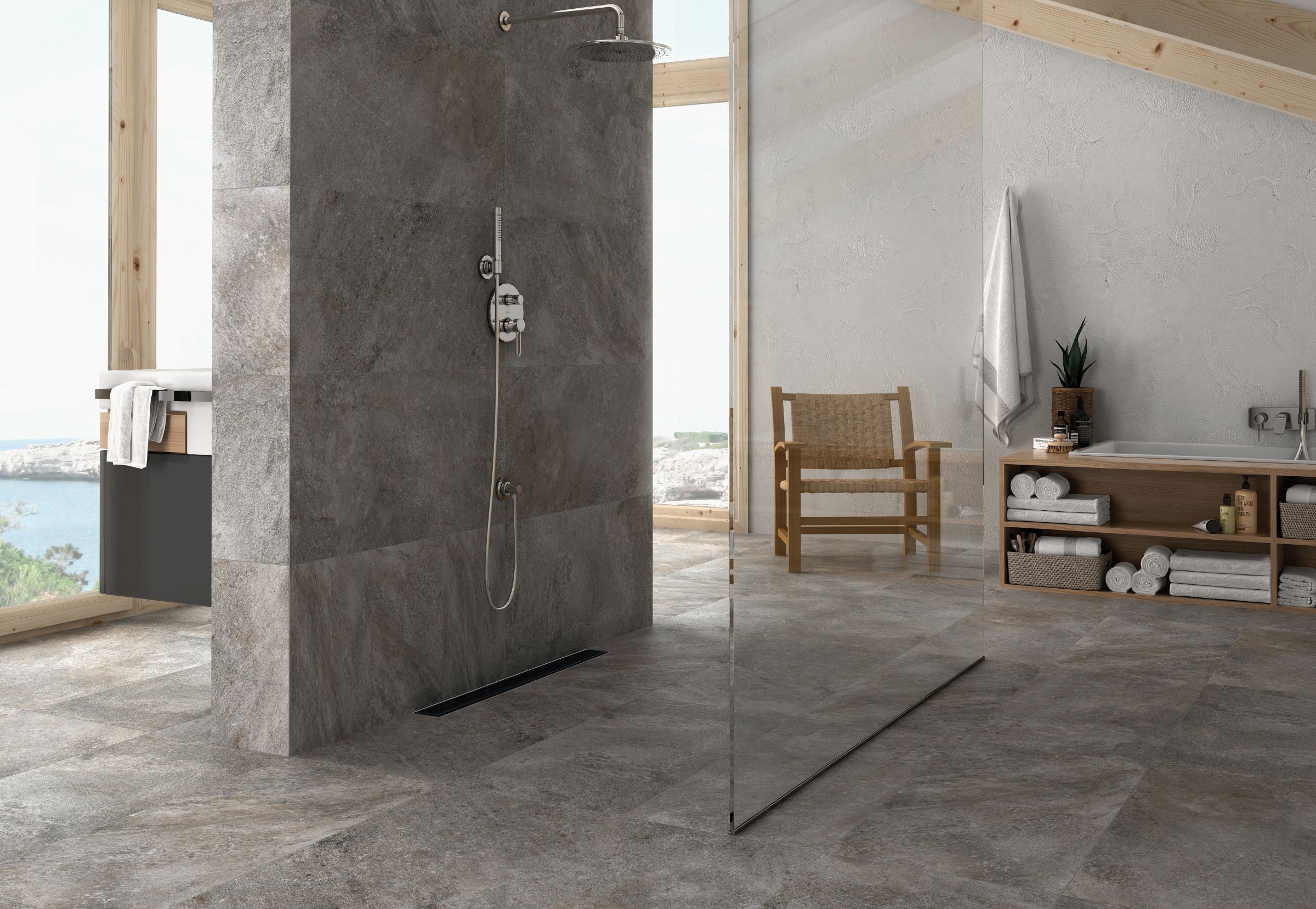 There's nothing quite like a fully tiled bathroom but half tiling a bathroom is a great alternative to a complete bathroom refurb. In theory it reduces your overall costs by half as long as the untiled walls are smooth enough to paint. A tile such as the 'Harmony' collection creates a beautifully sleek and sophisticated design without breaking the bank at a comfortable £23.98m2. You can achieve a really clean finish by running a chrome trim around the top of the tiles just to finish it off. Sometimes half tiling works with the style of a home more effectively than fully tiling, for example a Victorian terrace.
Tiling wet areas only is the most cost-effective way to revamp your bathroom. As mentioned previously, you have to have to have walls that are smooth enough. The main areas in a bathroom that are essential to tile are any areas that will get wet. Areas such as the shower cubical, behind the sink area and around the bath. A large proportion of these tiles are porcelain so can be used on floors – meaning you're not just limited to bathrooms on a budget! Laying tiles in hallways, living spaces and kitchen floors can be within budget too!