Spanish factories mini showcase
Last week we were invited to look at new tile collections by some Spanish factories as their Reps were in the UK. Firstly, we met up with the Heralgi Rep to look at what they were showcasing. Heralgi produce high quality, small format tiles that stand out from the crowd. These tiles were superb, bright bold colours, varying textures, different shapes and unusual patterns. Their stand was so eye catching and was the main focal point of the room due to the rainbow of colours on offer.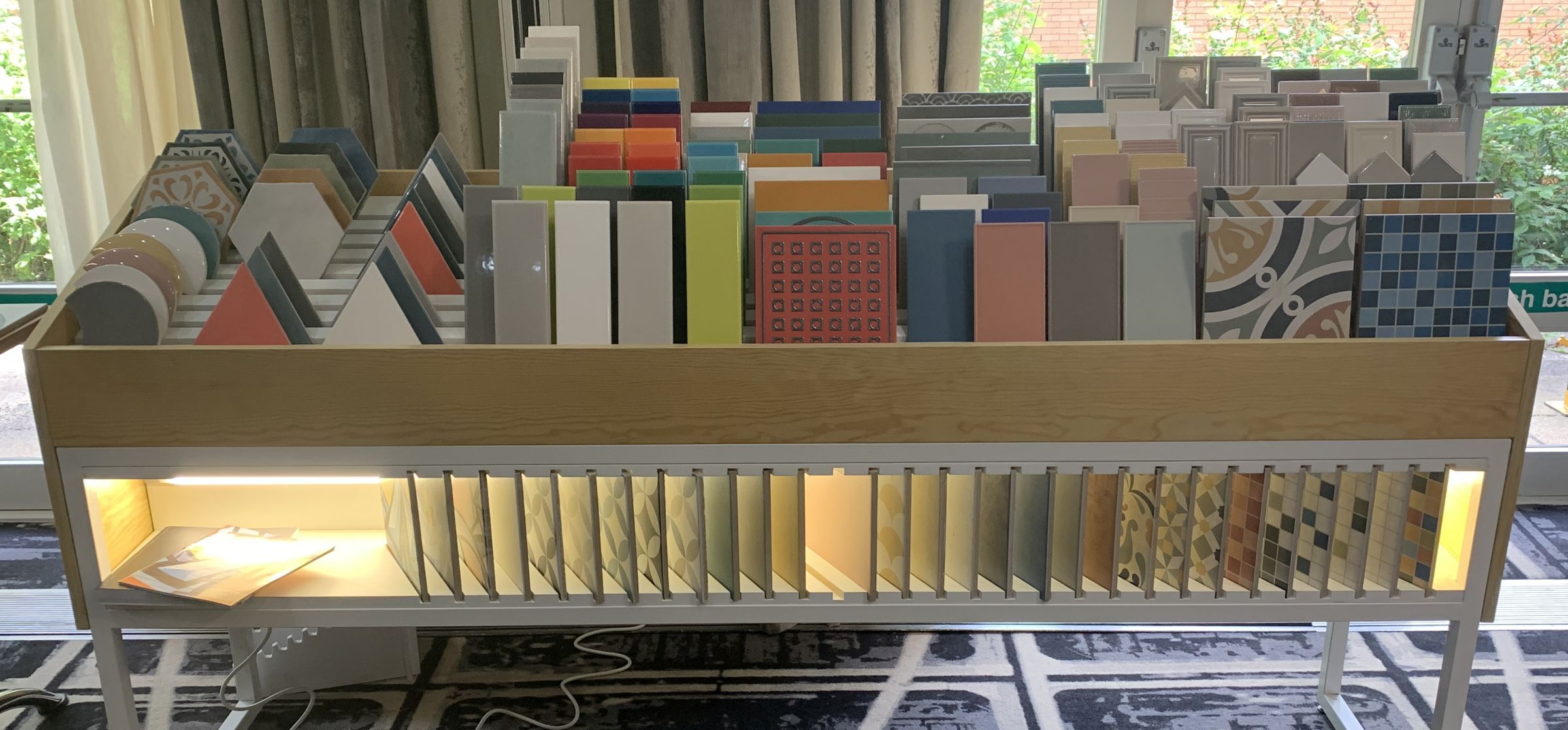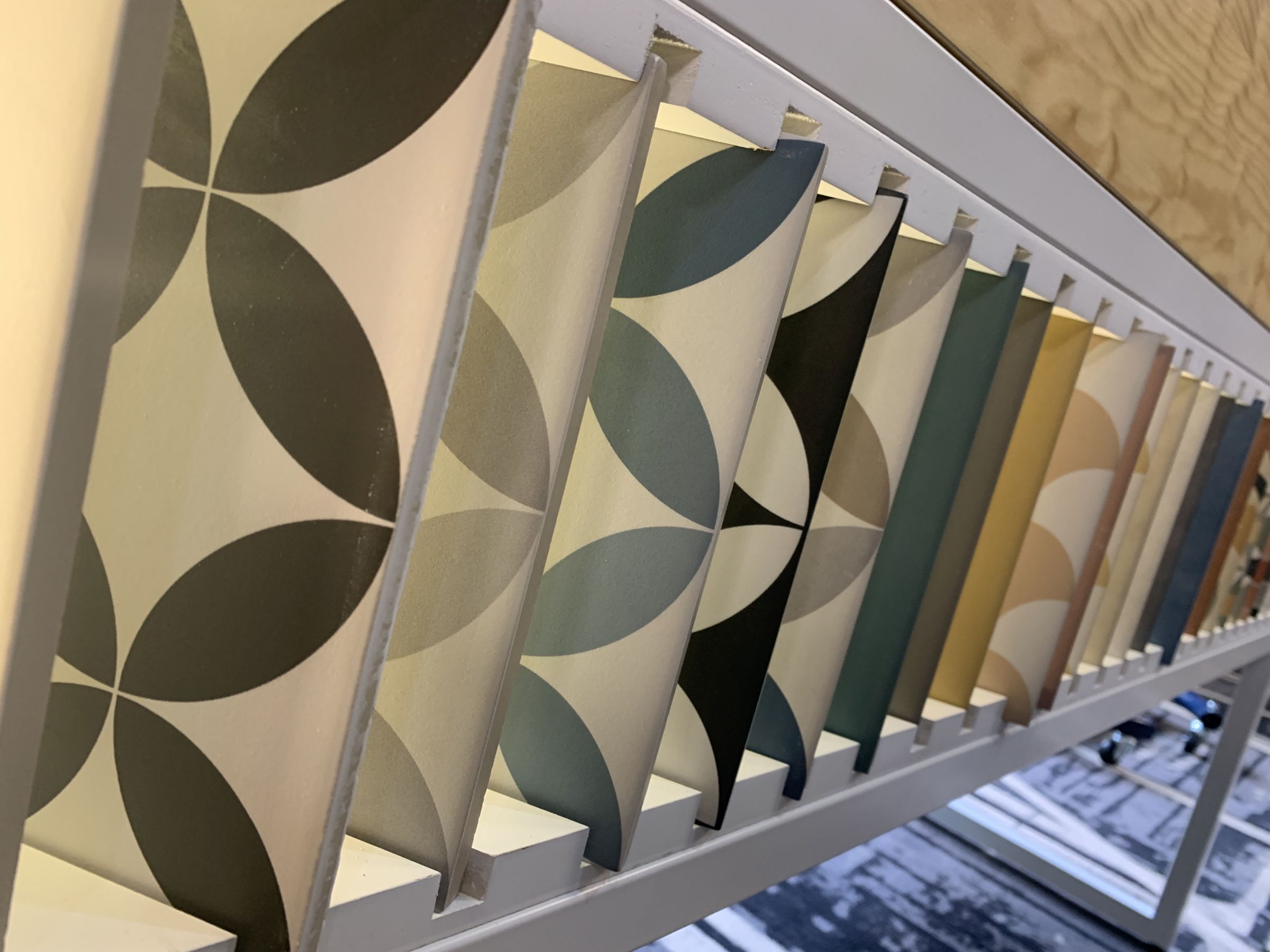 A personal favourite from this factory was their triangular tiles, 'Atlanta', that came in a couple of different finishes and multiple colours. These triangles were fantastic, especially the textured and 3D décor tiles, and they make sure a striking feature when installed. It was refreshing to see such vibrant colourways and something a bit different to a rectangular tile.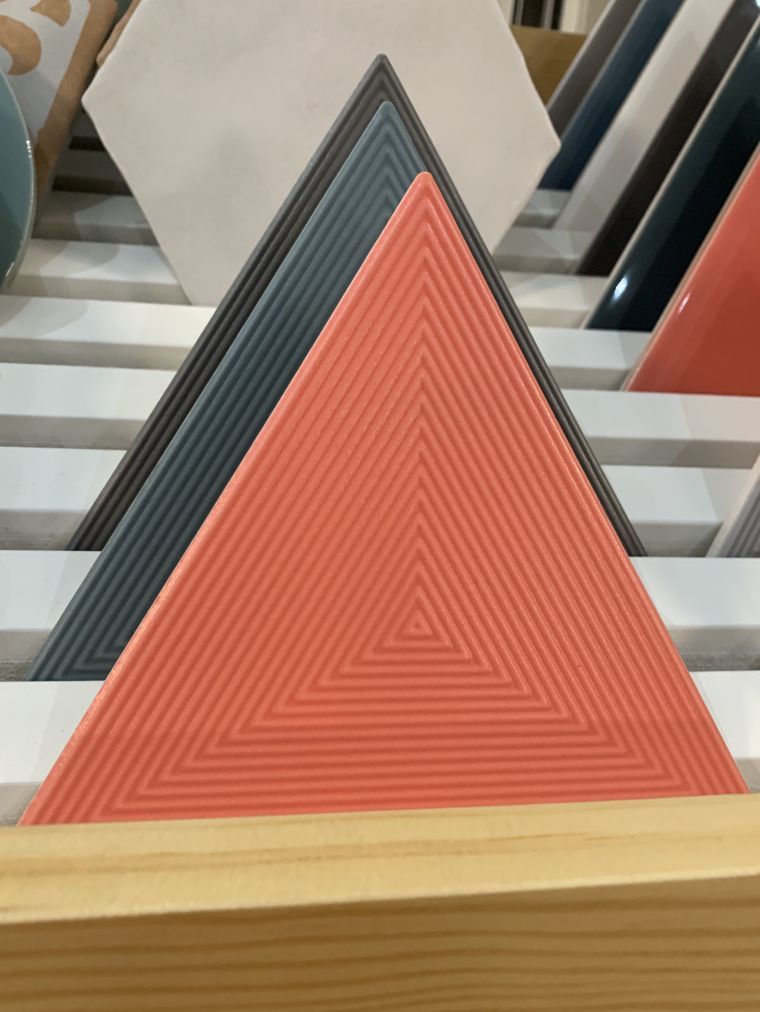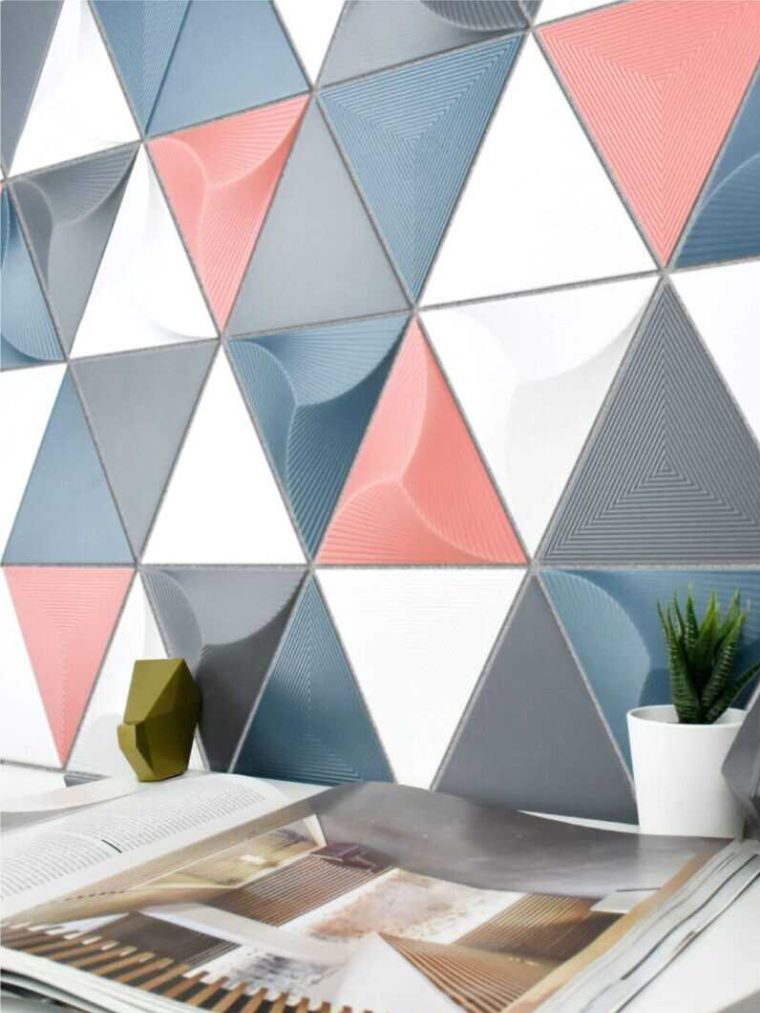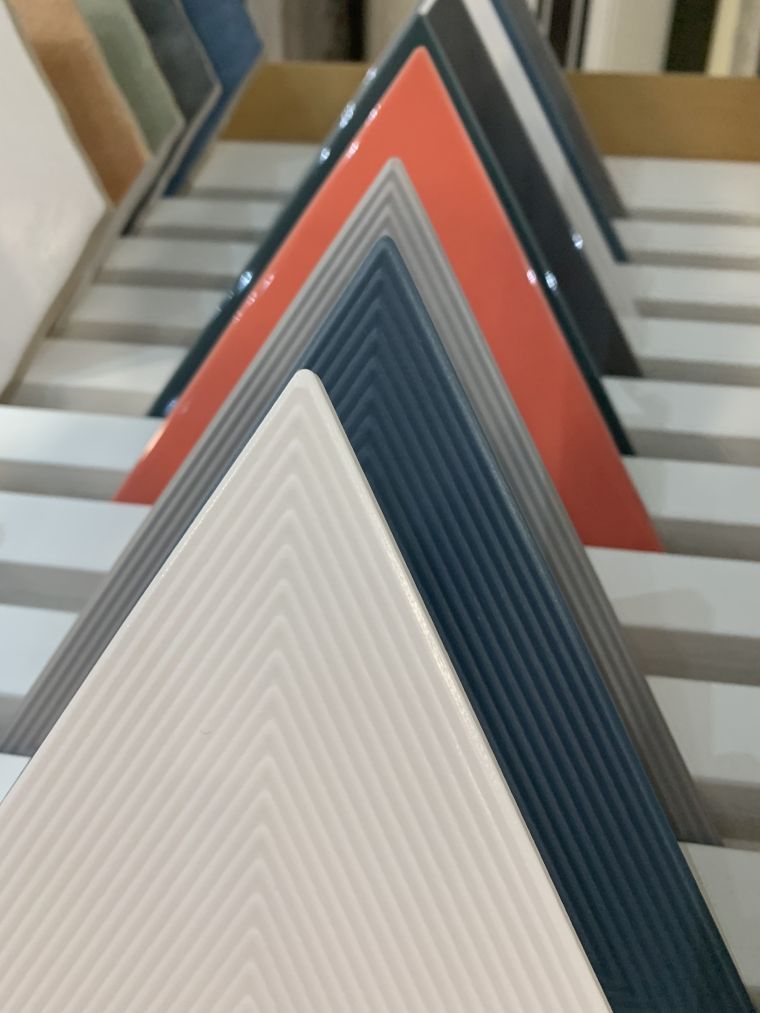 Another great collection that Heralgi produce is a lovely, small hexagon called 'Abril'. This tile has slightly muted colours, some with floral décor patterns, some plain. It's soft appearance is lovely and would add a welcoming vibe to wherever it was placed. Blue is featuring quite prominently in this collection, as well as many other Heralgi products, so this looks to be a colour that is here to stay for a while.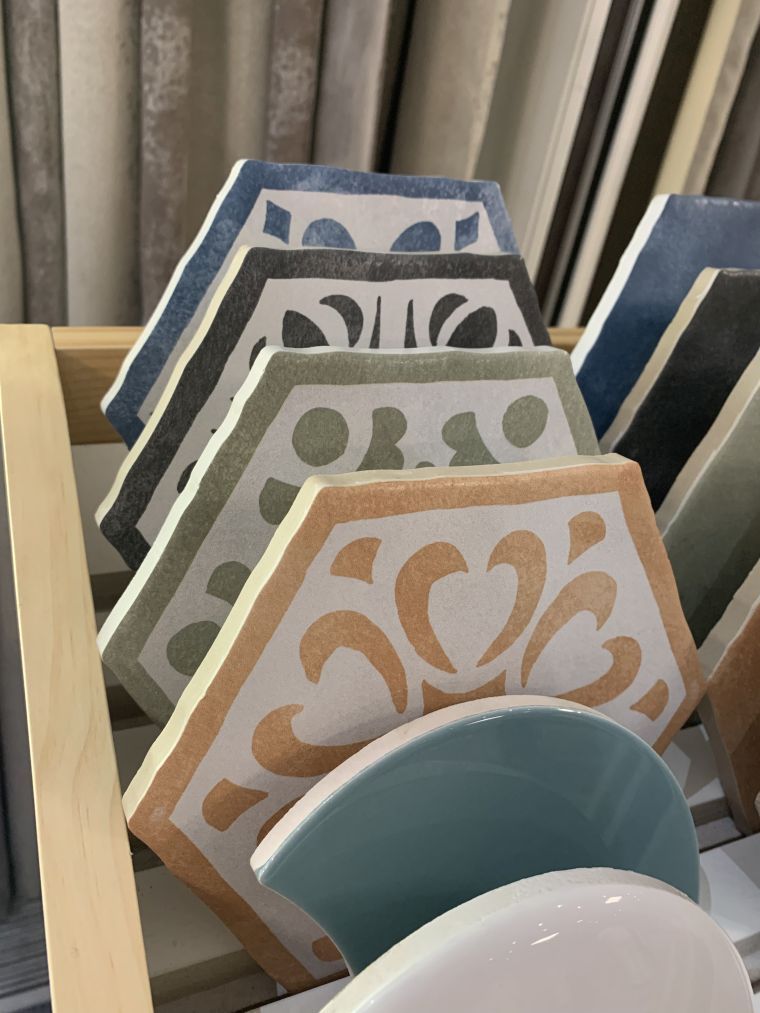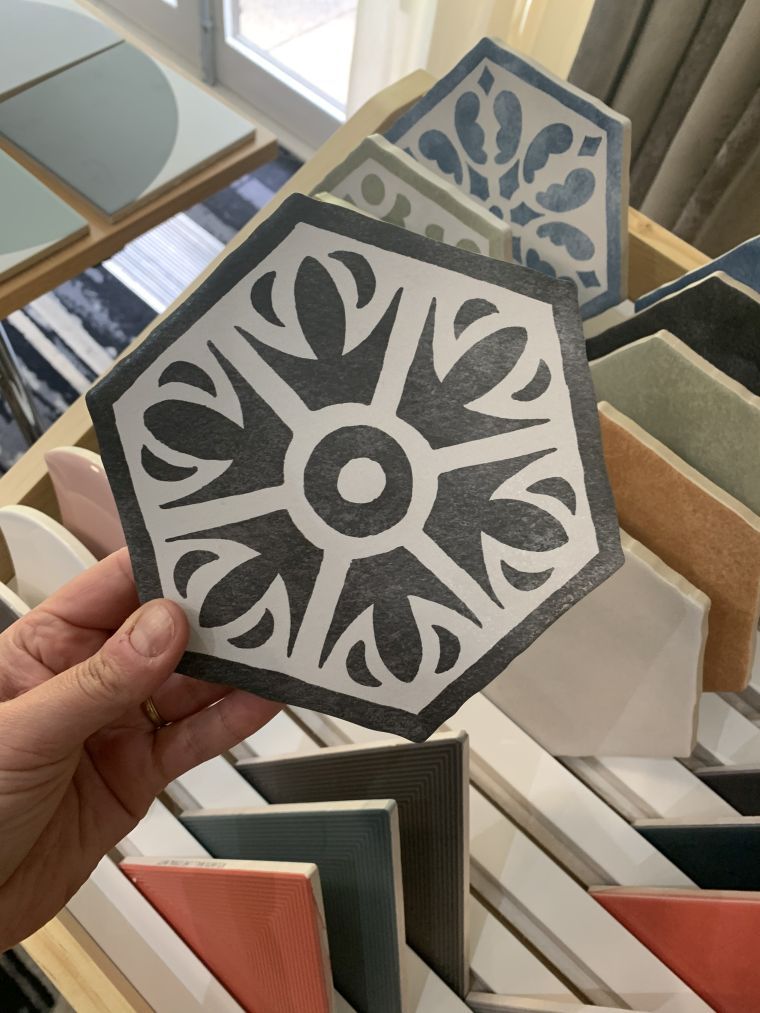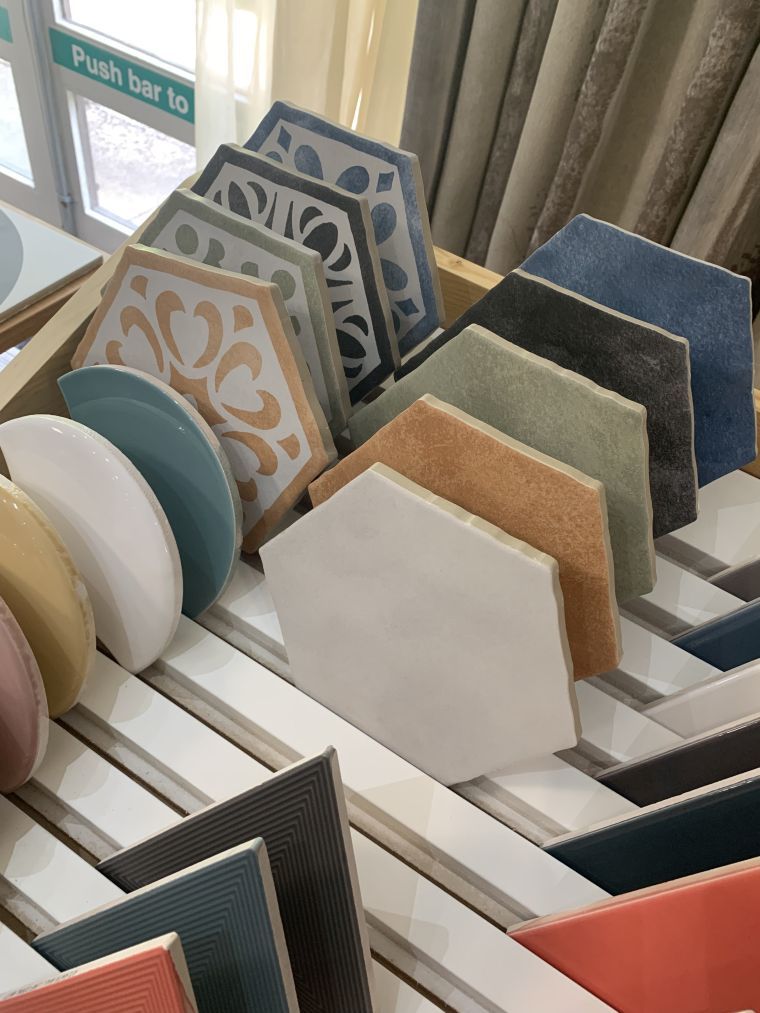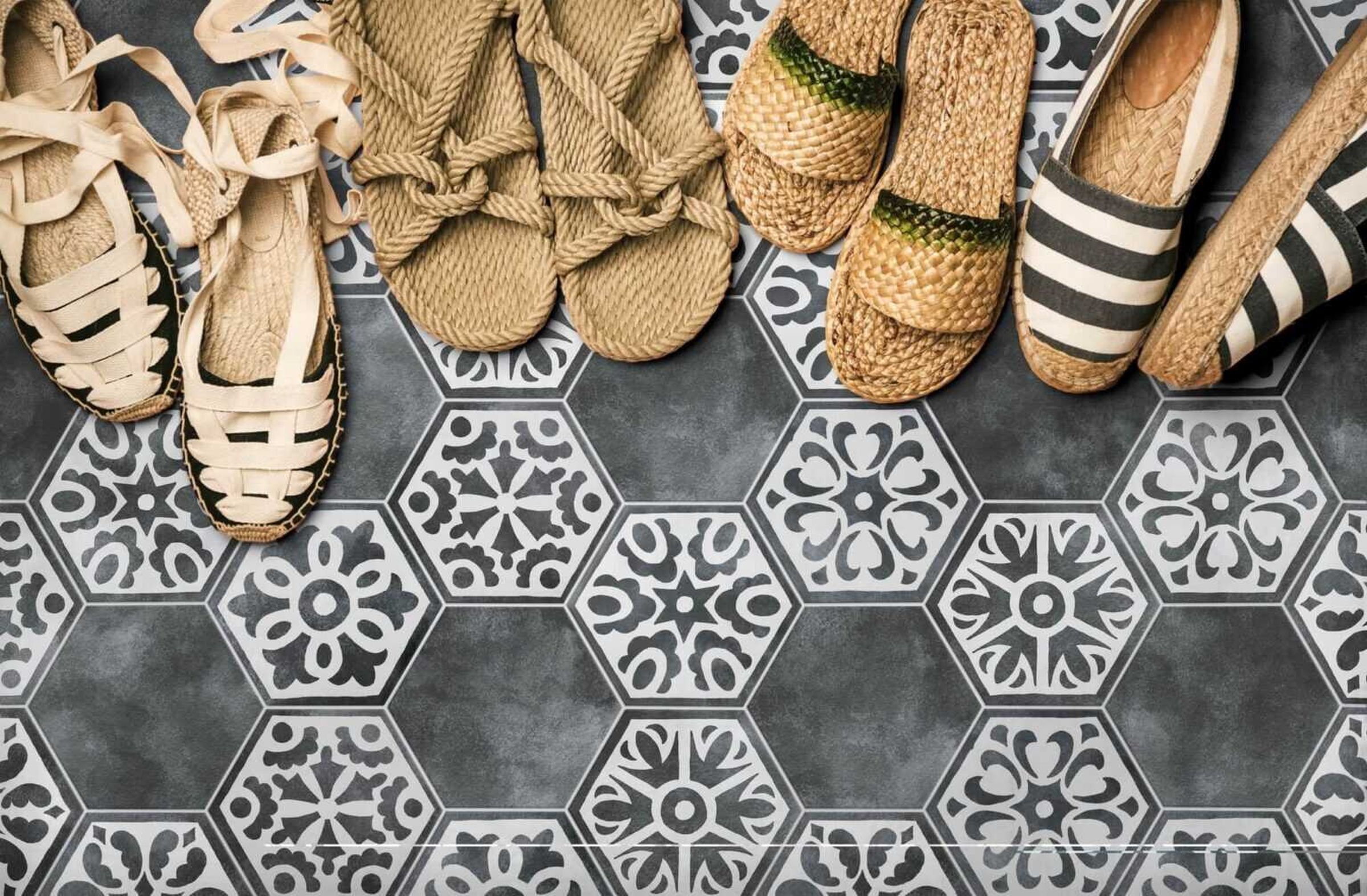 We also had a look at the new collections from Alcor too. Alcor are another Spanish factory, offering large format tiles for spaces such as bathrooms, and these collections often feature a décor tile to create feature walls or panels. Triangles and hexagons frequent the décor tiles in their collections so the subtle geometric style is still proving popular, especially those that have texture and a 3D effect to them. There seems to be a slight movement away from grey tones, back towards warmer whites and beiges which is most welcomed here at Rees Tiles. Don't get me wrong, we've some stunning grey tile collections, but it's nice to see some beige creeping back in again. We also had a peek at the El Molino stand too as they had some lovely collections too. Again, warmer tones emerging and multiple finishes on one tile too.
All in all, a great little trip out to see some lovely tiles and see what is on trend at the moment.