Wood you believe it?
The popularity of wood effect flooring has soared in the last few years and is looking to be a top trend for years to come. An increasing amount of both households and commercial properties are now opting to use the especially versatile option of tiling to create their desired wooden floor effect.
With the advances in tile technology over the last few years it is now easier to produce tiles with many different designs, textures and larger formats. All these advances have helped increase the popularity of wood tiles as tiles can now be produced to look more like wood than ever, especially with the production of large plank effects which come in 20x120cm and 20x180cm.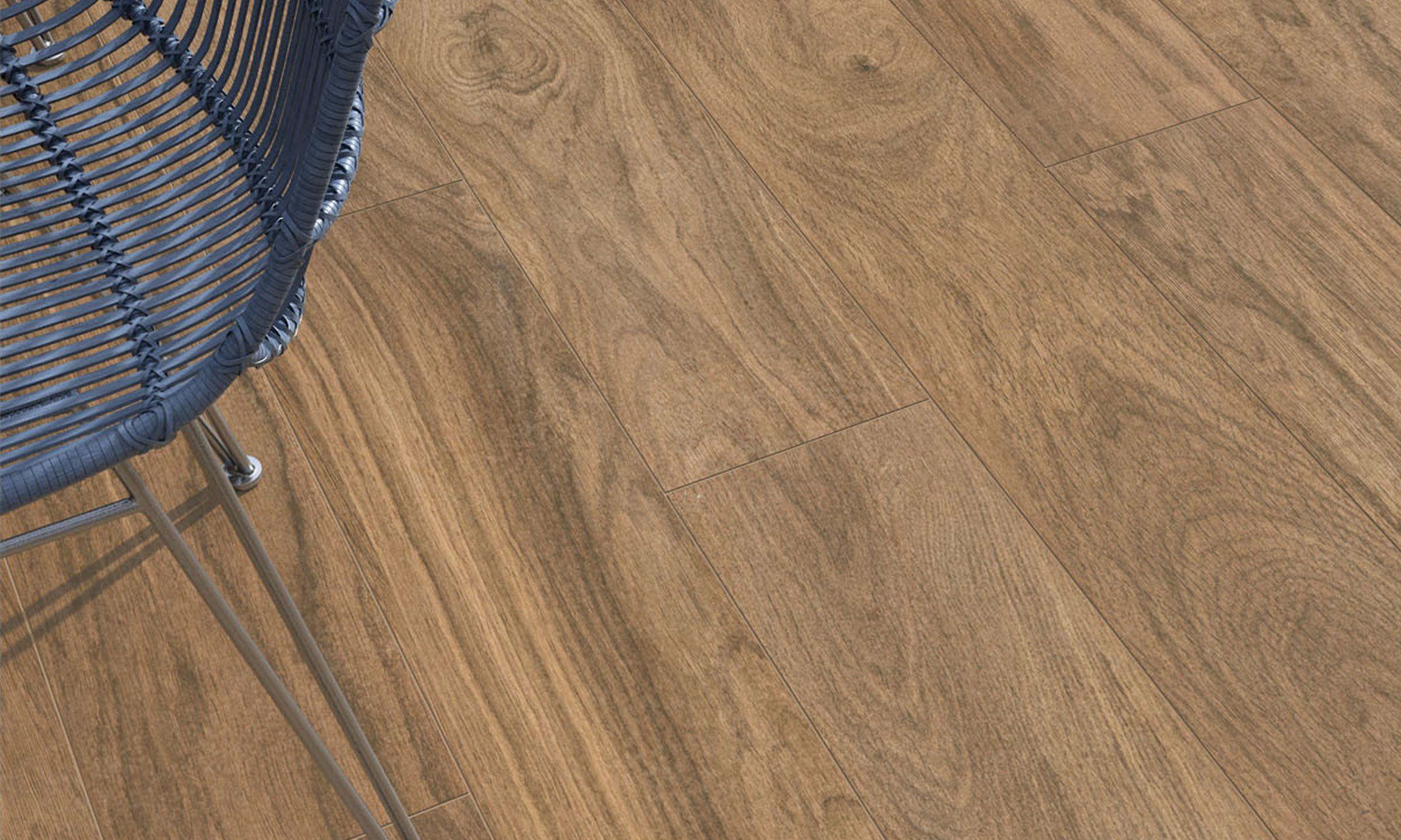 The main advantages of using tiles over natural woods is the durability of tiles and the fact they are suitable for wet areas. As natural wood is quite a soft product, it can be easily scratched or marked, and although wood can be sanded down and re oiled there is only a finite number of times that this can be done. With tiles you feel safe in knowledge that as long as they are fitted correctly tiles will look as good as the day they were fitted for many years to come.
As everyone knows wood and water don't go together very well as wood absorbs water and then swells, this means it isn't the best product to use in areas where water is present such as kitchens and bathrooms, this is where wood effect tiles come into their own, water has no effect to tiles which mean any water that is spilled onto tiles can be just mopped up knowing that no damage will be done to the tiles so can be used in kitchens and bathrooms.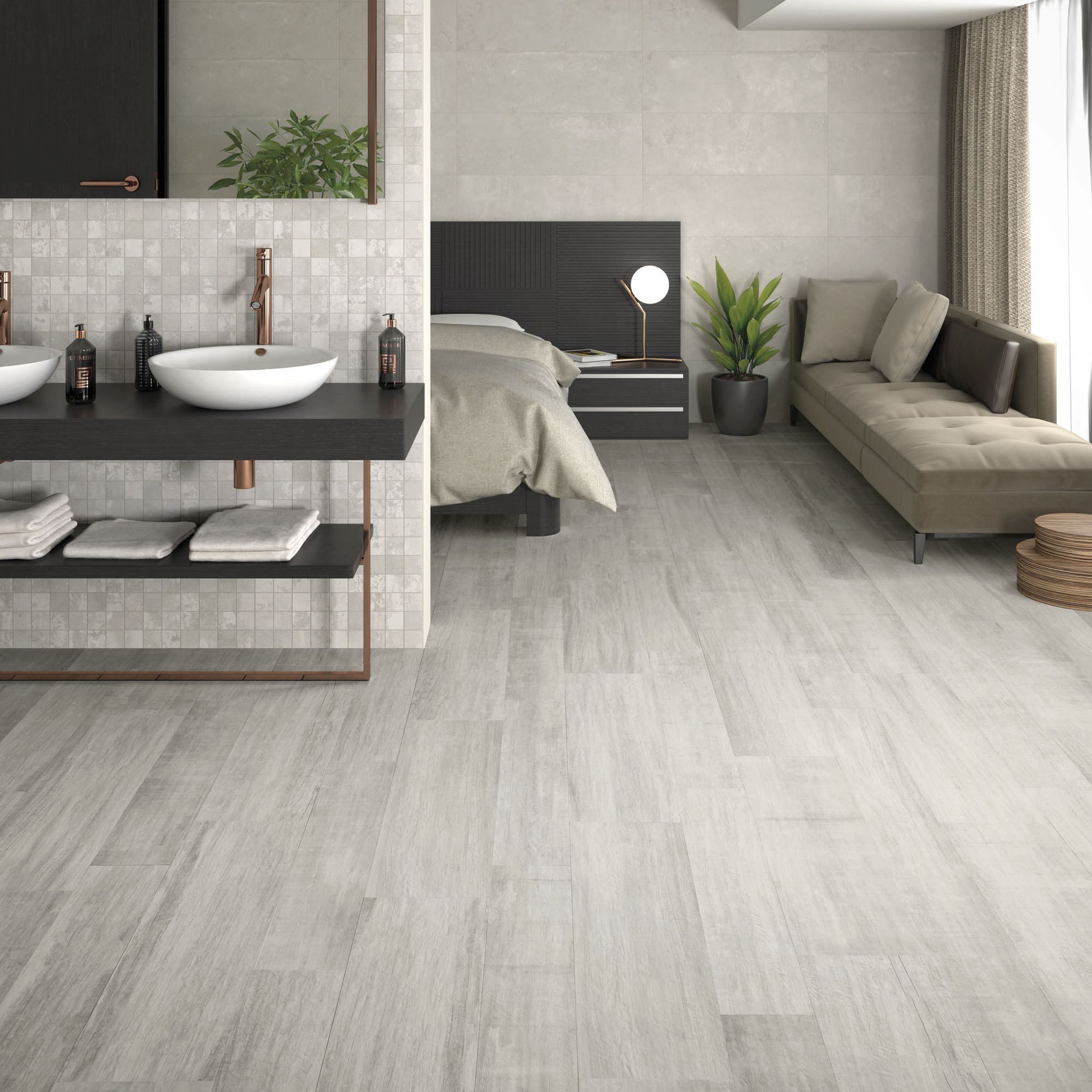 Wood effect tiles are also being used increasingly more and more on walls in bathrooms, you can really get a spa type look by using wood effect tiles on both the wall and floor. Also wood effect tiles are ideal for anyone who want to create a feature wall as wood effect tiles work really well when used with stone effect tiles are you get a perfect contrast in colours, textures and what looks like material which create stunning looking areas. With both Spanish and Italian tile factories committed to producing many different wood effect tile ranges this type of tile is guaranteed not to be a fad and is set to be around for many years to come especially with range of designs and sizes seemingly endless.