It's a jungle out there
The tropical trend of Jungle themed bathrooms is one that we love. It's such a bold and daring look, but it just works and it can look stunning when done right. So, how is this look achieved? The most obvious thing we think of with jungle are all the vibrant, oversized leaves and juicy green colours. It wouldn't be a jungle without! Those, teamed with the appearance of tropical birds, flowers and animals, and you're well on your way to a rainforest rapture.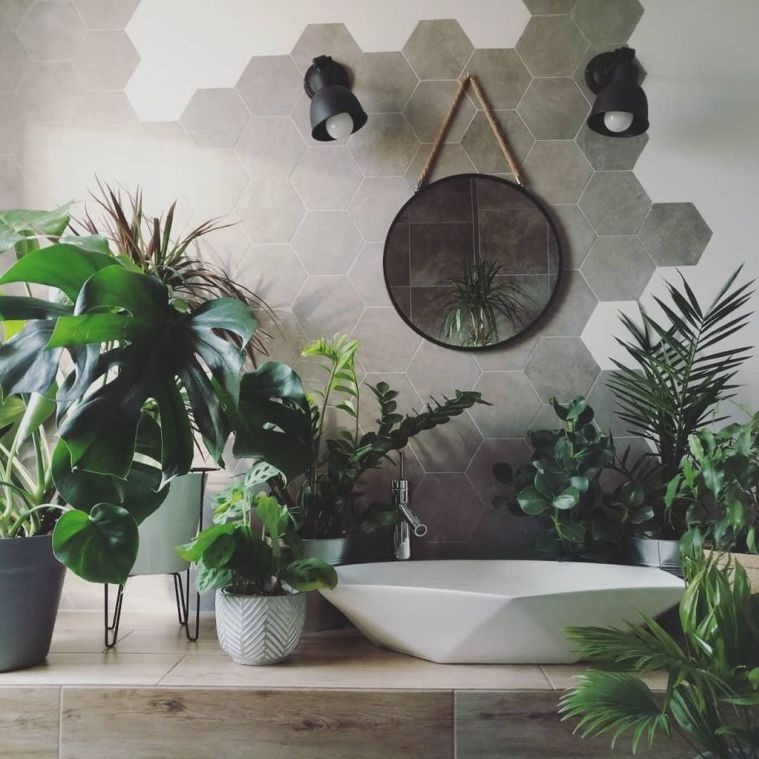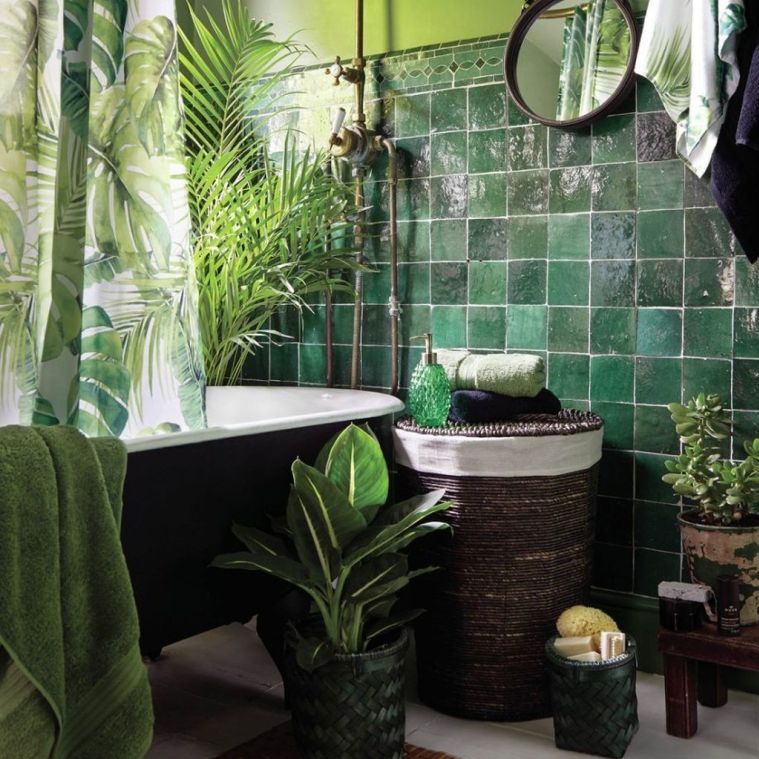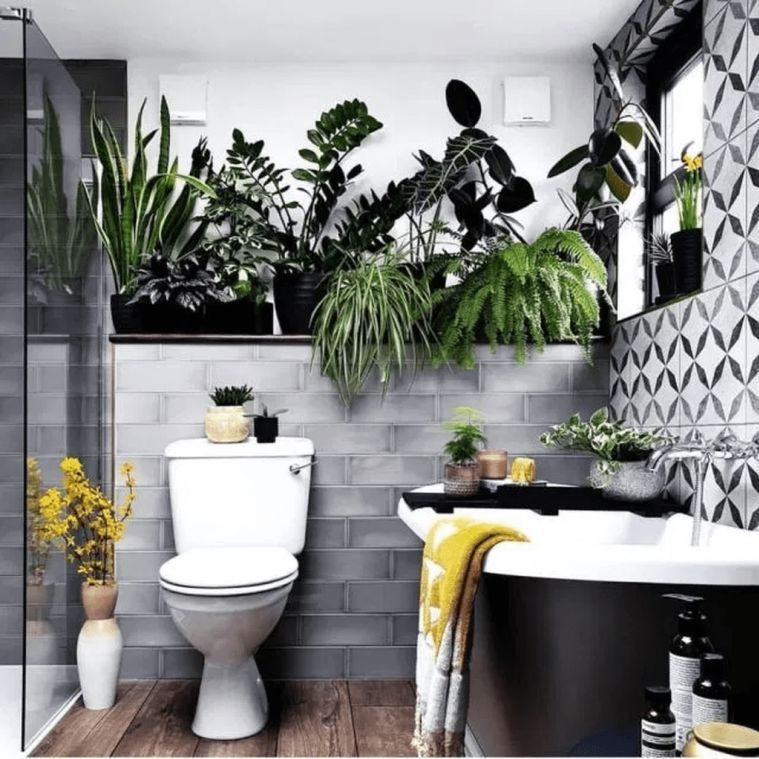 Make a feature of it
Novabell have a fabulous collection, Touche, which features a beautiful décor tile perfect for a jungle feature wall. Installing a feature wall is a great way to bring in a theme without it becoming too overbearing. By keeping the rest of the room light and bright, your eyes are automatically drawn to the magnificence of a feature wall. The Decoro Fiore Misto tile compromises of lush green ferns, monsteras and other tropical leaves, as well as rich pinks and peaches of the blossoms. You could also bring colours into the bathroom in ways such as matching towels and accessories, not to mention little succulents on your shelves.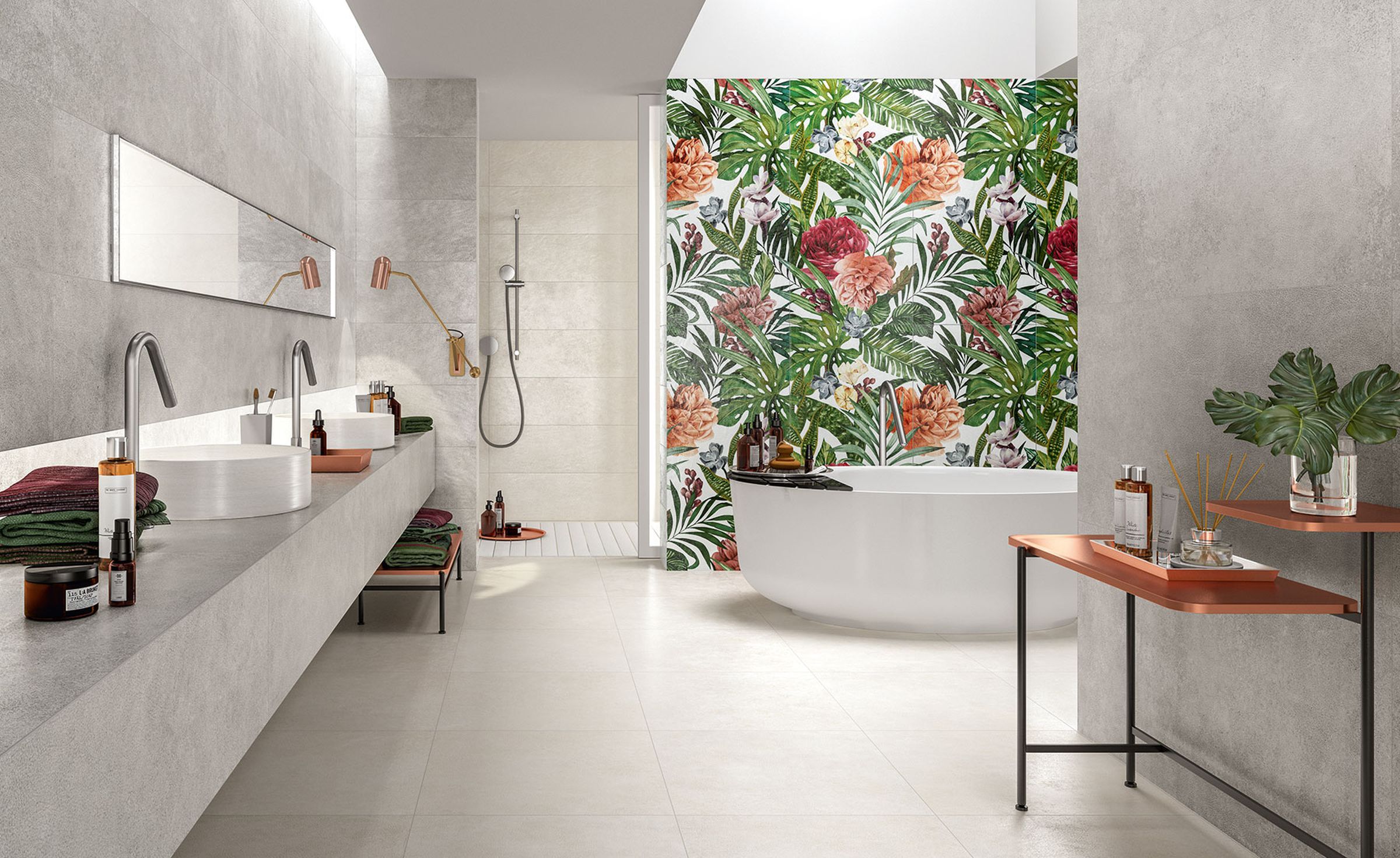 Mainzu's Jungle and Balistone collections are another great way to work in nature and wildlife but on a smaller scale. These small rectangular and square tiles feature bright flowers and animals, alongside the vibrant greens of the lush leaves. Working these in sporadically, against plain tiles of the same size, creates a subtle jungle statement without it being too over the top. It's a great way to get the look you're after but keep it understated.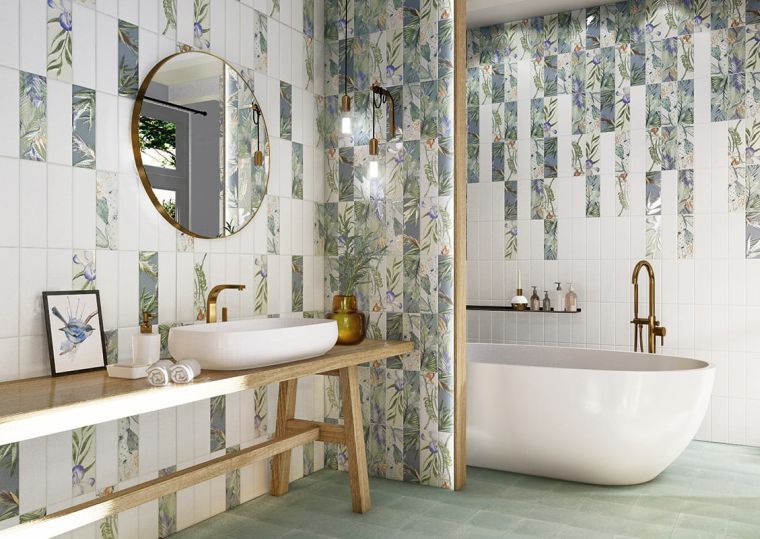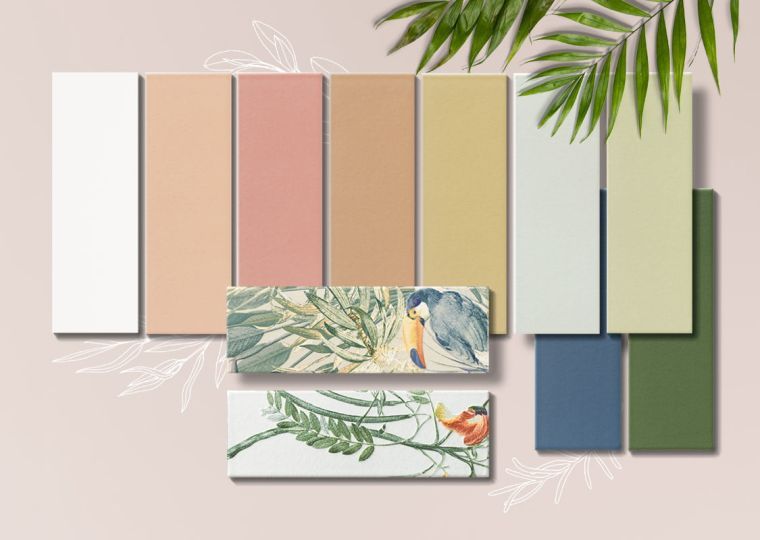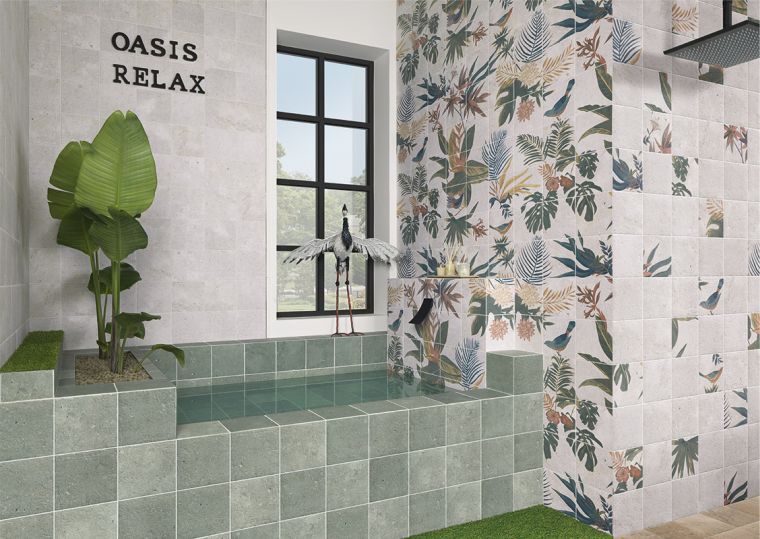 Go BIG
Alternatively, you could make a statement and tile all the walls in bold, jungle tiles and bring the outside in. Quite often we find that décor tiles with a rainforest/animal theme have simpler leafy designs as well as a plain tile. This is the case with Ornamenta's Cityscape collection – a bold décor tile that makes a feature wall mural and a leafy second décor. Create that feature wall we talked about but tile the remaining walls in leaves to keep the continuity of the theme. The décor mural in this collection is fantastic and has a variety of animals and birds hidden amongst the leaves allowing you to accessories in a variety of colours. There are plenty of tile factories out there that have created some great leafy designs that you could also team with feature jungle wall paper too. Such a collection is Vegetal by Pamesa. This collection is tasteful and natural in appearance and would compliment a variety of colour schemes and designs, especially if you fancied painting or wallpapering the remaining walls in a darker colour such as bottle green or navy blue to make a mysterious and interesting bathroom.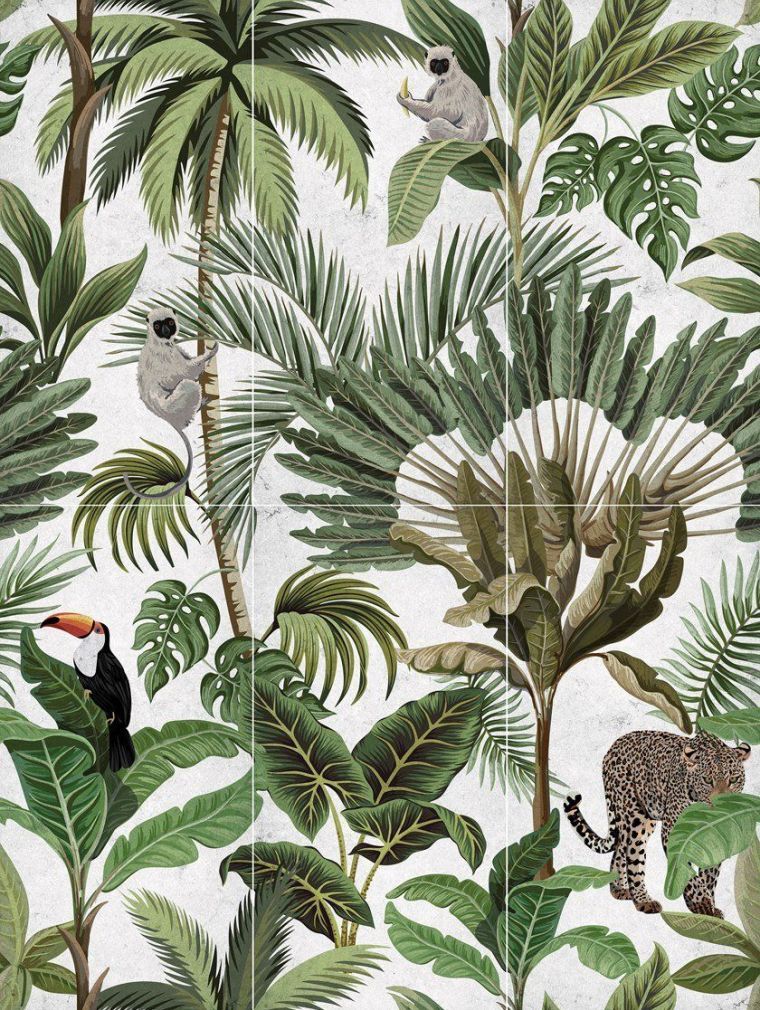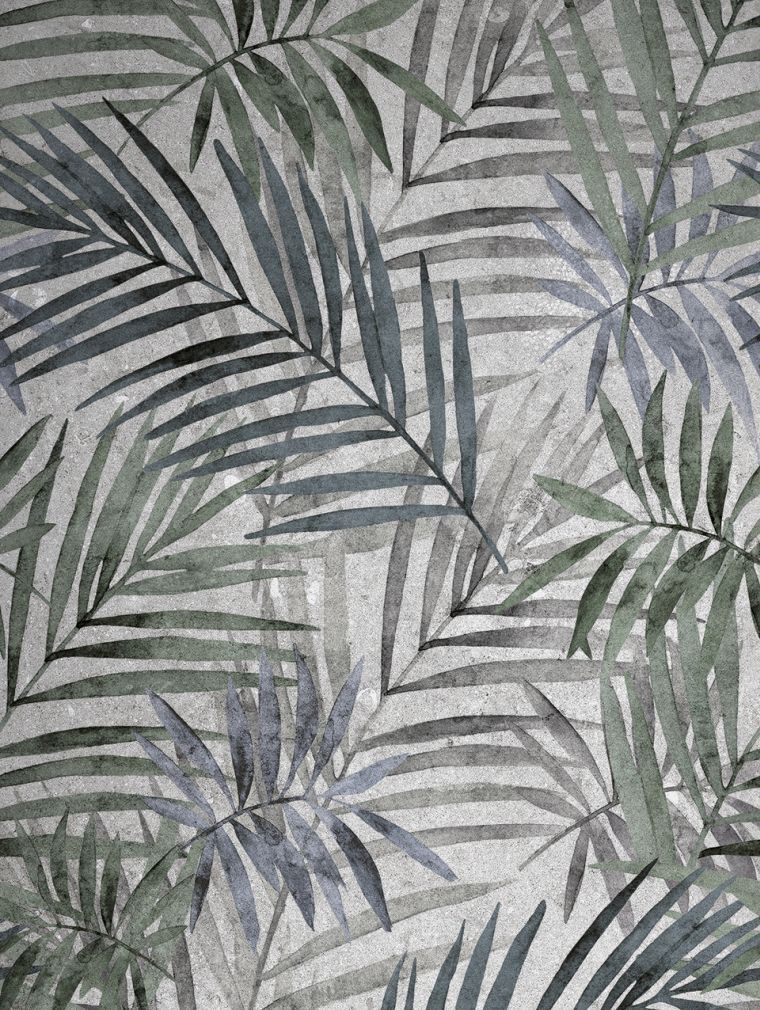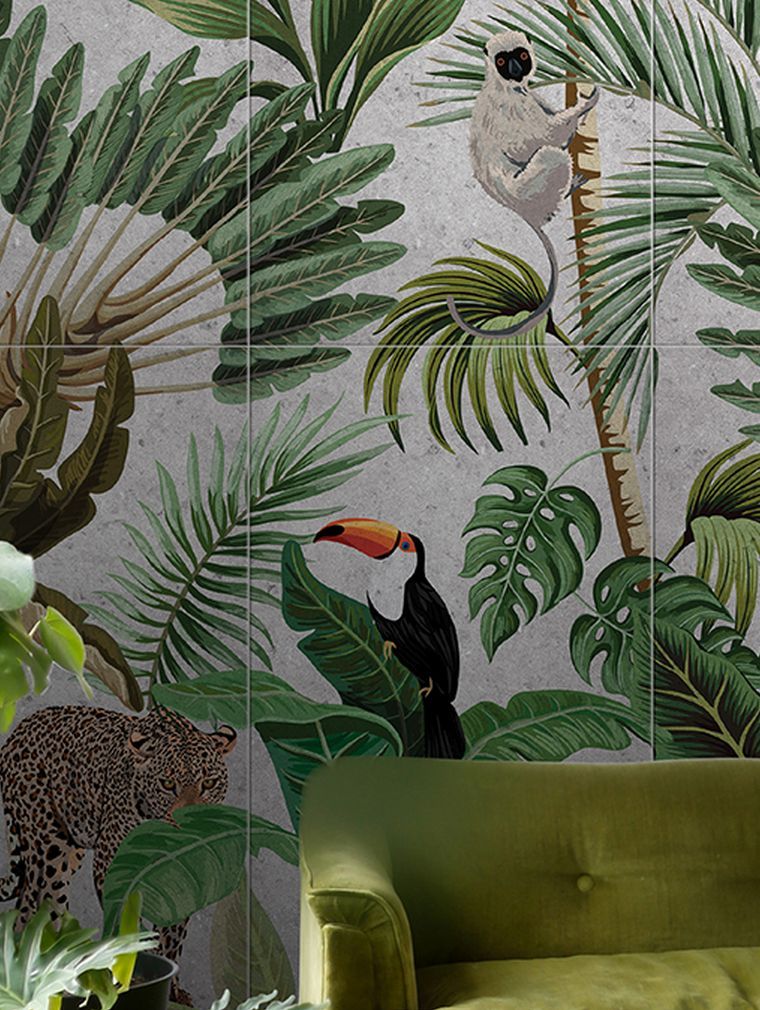 If statement prints aren't your thing there are other ways to create a jungle themed bathroom very easily. This can be created by using a suitable colour scheme such as a bottle green metro tile or green multi tonal small format tiles, alongside a neutral colour palette. Combining glossy green tiles and muted plainer tiles allows for the extravagance of oversized plants in large numbers, creating that foresty vibe. You could even look into a living wall as they thrive in environments such as a bathroom due to the moisture in the air and will add that extra punch of natural green.

Wood effect flooring goes perfectly alongside a jungle themed bathroom because of it's natural look. The warm, woody tones contrast against the vibrant greens in harmony creating your own little piece of forest heaven. You can read more about how to incorporate wood effect tiles in your home here.